Best Sneakers to Resell in 2021 and Make Some $$$!
2021 brought us some amazing gems. Some of them are worth putting the effort in and styling, others are also reselling materials! And if you're looking for a way to get into sneaker reselling, now is a good time to do so. But if you don't know where to begin, don't worry! We're gonna round up the best sneakers to resell in 2021 if you wanna make some side cash. So take out a pen and paper, cause you're gonna need to write these down!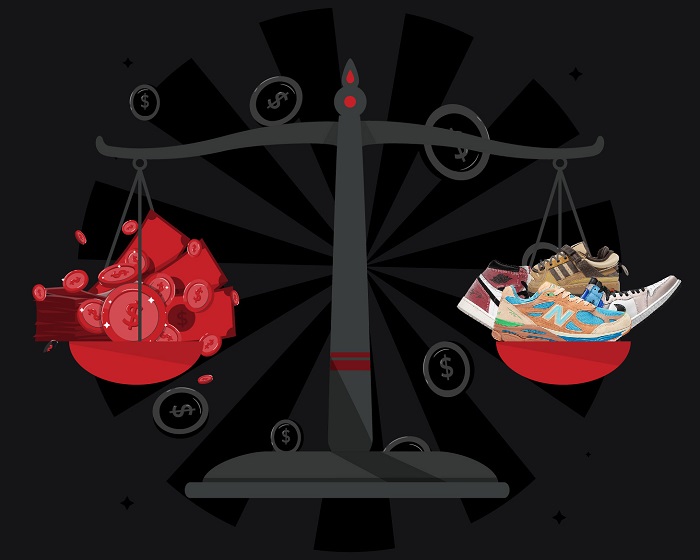 2021's Best Sneakers to Resell
So, you set your mind on flipping some kicks. But first, you gotta actually find the kicks to flip 'em! Lucky for you, we just made a list of the best sneakers to resell and profit from. Read on for what hype kicks dropped, and will drop!
Jordan 1 Trophy Room – Making It to Every List!
And not only because of its amazing looks or resale value but also because it was controversial! Trophy Room apparently backdoored them sneakers like there's no tomorrow to the same reseller. So when one person controls the market, they can go as high/low as they way. In our case, the average resale value for the Trophy Rooms is $2,749! And today, there seems to be something new cooking, at least that's what Marcus Jordan's post implies. Let's just hope they don't backdoor any upcoming collabs as well.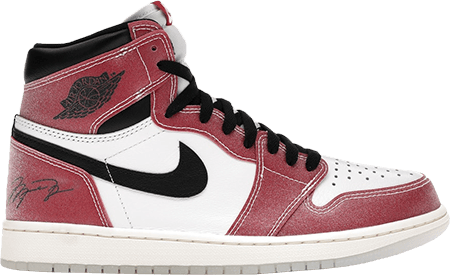 Any Travis Scott Sneakers Are Good Sneakers to Resell
Whether you're a rookie or veteran sneakerhead, you have to know how important Travis' kicks are. Apparently, he's not just the highest in the room, he's also the highest on the aftermarket! Cactus Jack now has a pretty rich history of sneaker collaborations that you can check out here. The latest one was definitely a banger that also caused an uproar. You can read all about what went down after release day here! But just for the rec, the high and low top Travis Scott Fragment Jordan 1 resell for a lot. To be specific, they average $3,126 for the highs and $1,411 for the lows.

Virgil's Off-Whites Are Always a Yes!
The 50 shades of hype introduced Nike's 'exclusive access'. We personally think that's another level of sneaker dictatorship and disappointments. But whatever man, to each their own, right? So anyway, if you were lucky enough to gain exclusive access, then you're sitting on a fortune! The luckiest would be Lot 1 & 50 winners because they can flip them for $1,150 and $1,253 respectively. Let's just hope the newer Off-White x Nike collabs won't be this exclusive *smiles in pain*.
Sacai – A Hit or Miss…
Okay so let's clarify what we mean. In terms of style and innovation, Sacai's Nike collabs are always a hit. But when it comes to resale value, they sometimes miss the mark. So how does one know what sneakers to invest in? Well, you gotta keep an eye on the resale. Exclusivity is always key, you know. On the other hand, some collabs and designs scream hype, so when you know, you know. For example, the upcoming Nike Sacai Fragment collab is a yes! You can find all the release deets here.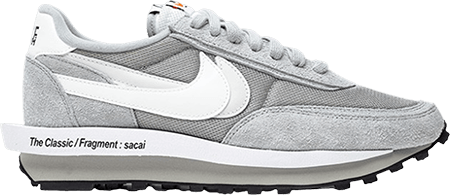 So, Adidas Actually Has Sneakers to Resell in Store?
Don't get us wrong, we're saying this with nothing but love for the trefoil. From the history of the logo to the actual sneakers they have, it's all love. However, they've been in free fall in terms of hype kicks. But a certain Bad Bunny came in and gave Adidas the tiniest little push. Check out the full story behind the Bad Bunny Forums here, and why you're lucky is you copped!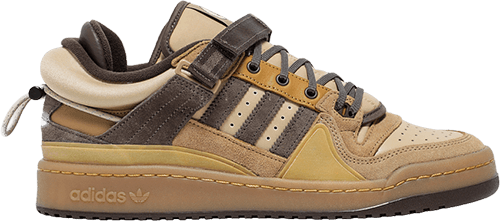 Yeezys and Air Jordan 1 – Classics We Can't Sleep on
We'd be crazy if we didn't mention these babies. Owning a Yeezy or an Air Jordan 1 is like owning a timeless item, only if you choose right. So before you jump into that purchase, make sure you know if the kicks are worth it on the aftermarket! If you're looking for a nice AJ1 to cop soon, we got just the thing for you. Jordan 1 Prototype is definitely worth your while both in looks and money!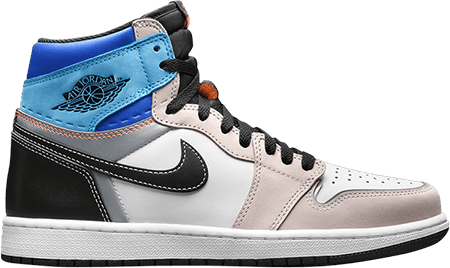 But what about Yeezys? It's true that Kanye is kinda MIA lately, but the holiday season is imminent yo! It's not really a holiday if we don't have at least one crazy drop, is it? And rumor has it, that November 2021 will bring the OG Blue Tints with it! But if you can't wait that long, Yeezy 350 Light drops tomorrow. You might as well take a shot at this one!
New Balance – Got Any Sneakers to Resell?
Surprisingly, they do fam. We already discussed how the New Balance collabs are leaving a mark in the industry lately! And their latest collaboration with Joe Freshgoods is definitely going places. So if you're looking for something nice that drops soon, you gotta go for it. The kicks are definitely worth our while, in style and resale value! You can read all about that here, and trust me, you'll want to do that.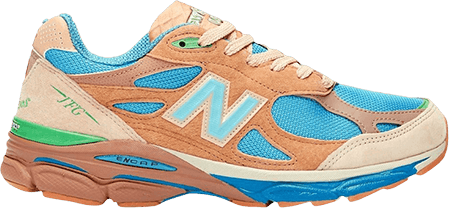 But First… How to Get The Kicks!
Before you get all excited about the cash you can make, you'll need to own the kicks… for retail. And kicks like that, you can't just strut in and add to cart. The competition is fierce, and you have to be up to it. But there is no way in heck that you'll be able to do that without the right sneaker bot. But you can relax because you can check out the best sneaker bots in 2021 here.
And just make sure you keep an eye on everything else. From sneaker proxies to servers, to cook groups, you'll need to have the perfect environment for your bot. After all, you can't cook without the right ingredients, can you? Godspeed 🔥
Tags: Adidas, Air Jordan 1, Air Jordans, Nike, sneaker resale, sneaker resell, sneaker reselling, Travis Scott, Yeezy, Yeezy Boost, Yeezy boost 350
Posted in Sneakers 0 comments