2021's Best Sneaker Bots – Are You Up for Some Cooking?
It's 2021, and the sneaker industry isn't showing any signs of slowing down! And as the industry grows, so does the competition! Gone are the days when we used to wait for days at store doors and fight our ways to our dream kicks. Today, sneakerheads mostly cop online, and it's super hard to do it manually all alone. And if you're one of the people who struggle for that W, we got you. Maybe it's time to dive into the world of bots and get these kicks you really want! But what are bots? And what are the best sneaker bots for you? Let's find out together!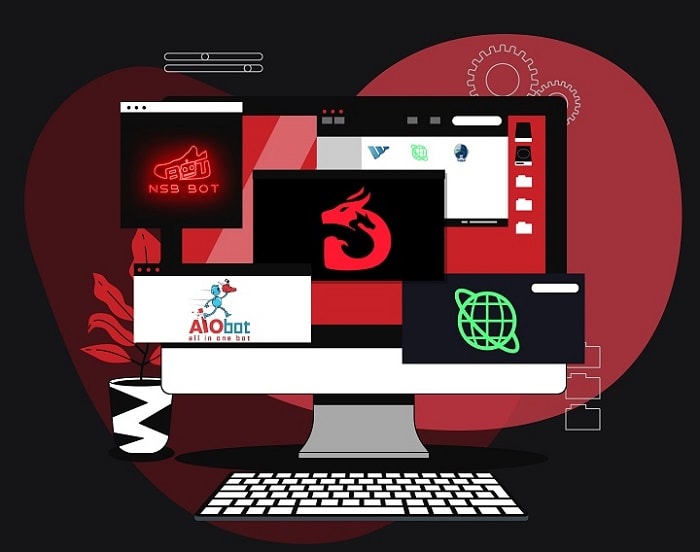 What's The Need for the Best Sneaker Bots in the Market?
If you pay close attention to the sneaker bot market, you'll find that there are so many products out there. But without constant follow-up and dedication from the developers and customer support, even the best businesses fail. And if you're a veteran, you definitely saw your fair share of bots that failed despite how promising they seemed.
The battle between sneaker retailers and sneaker bots is one for the books. One that never ceases to gain heat and attention. This is mainly due to online retailers upgrading their security measures, and release strategies more often than not. All of that under the main goal of keeping the game "fair" and giving all sneakerheads a shot at copping. Now, no matter how perfect this sounds, the sneaker industry is far from being Utopia. And you'll almost never get what you ought to cop. Well, unless you get some professional and on-point help.
Best Sneaker Bots: What Are They?
Bots, in general, are software programs that perform tasks you assign them, automatically. The list of bots and what they do online and offline is almost endless. But some of them, tend to be a bit more hype than others. Among the hypest, most talked-about, and in-demand bots, are sneaker bots. And as the title implies, sneaker bots are responsible for purchasing sneakers, automatically. If you wanna go deep into how sneaker bots work and what they do, check this post.
So what are the best sneaker bots that really work and made it to our honor list?
Here Are the Best Sneaker Bots of 2021
Cyber is a sneaker bot that proved itself time and time again in the sneaker industry. It started back in 2017 and built a reputation as solid as its success rate. Cyber supports Shopify, Footsites, Supreme, Finishline, and more. Actually, a total of 270+ stores. However, if you're a Mac type of person, Cyber is only available for Windows 8 and 10. And if Adidas and Nike are your targets, this bot is not for you. But when you weigh the pros and cons, you just know that Cyber is one of the best sneaker bots out there.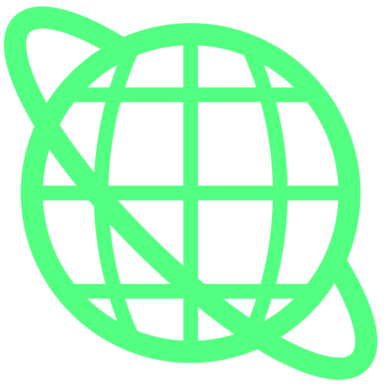 If you're looking for a copy, it's unfortunately OOS. They restock randomly though, so you better stay alert. And if you want it right now, you'll have to pay several grand off the resale market. And if you don't wanna go for that kind of commitment just yet, renting doesn't sound too bad!
NikeShoeBot is one of the best sneaker bots on the market, it's also one the oldest. Naturally, the bot's constant updates and work kept it powerful throughout all the hard times. NSB supports Shopify, Footsites, YeezySupply, Supreme, and Adidas. The actual list of sites that NSB supports is 300+ sites long. And really, it's not just sneakers you can run NSB for! You can cop from Kylie Cosmetics for makeup and Kith for apparel too. So when we say All-in-One, we mean it.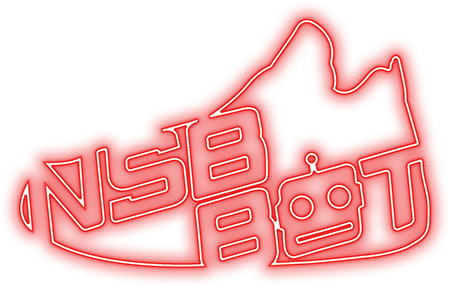 The best bit though? The bot is actually in stock, unlike many other bots that fall under the same category! So if you're just getting started in the world of bots, $499 is a pretty good bargain. For that much money, you'll probably be copping thousands of dollars worth of kicks! You can always check the success of our users on Twitter before you decide. And finally, NSB works on Mac and Windows. So whichever OS you're on, you can go for the cook!

If you're looking for a bomb Footsites bot, Kodai is one of the best sneaker bots for the job. In fact, it's an all-in-one bot that also supports Shopify, Supreme, YeezySupply, and Adidas! But Kodai mainly made its name thanks to the amazing Footsites success. It also helps that most of the stocks usually drop on there!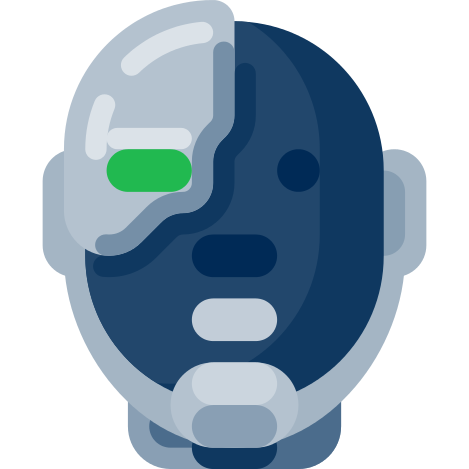 Just like any other sneaker bot, Kodai has a downside. It's out of stock for any new users, but you can keep watch on Twitter for any restocks! If you don't catch any of them, you can get your copy for, well, a lot. So if you don't have that kind of cash, you better wait for a restock.
AIO Bot
Another one of the oldest and best sneaker bots in the industry. It's actually the bot that opened the way to others and shaped the botting marked. Although the bot hit a hiccup in the past year or so, it stood its ground! And it's still one the best sneaker bots around despite all that. AIO supports Shopify, Footsites, Adidas, YeezySupply, and more.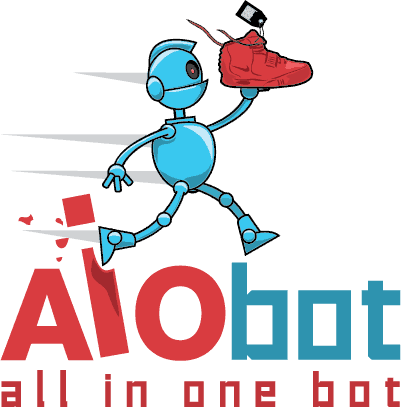 It's also a pretty easy-to-run bot if you're still new to the hassle of botting! Another cool bit is that AIO is in stock. So you can go and buy your copy of the bot any time you please. And make sure you keep an eye on their Twitter for any new updates and success tweets.
Wrath Bot
2020 was a pretty lit year for Wrath Bot. The bot actually gave a stellar performance on different platforms and copped so many releases. So Wrath is an all-in-one bot that supports Footsits, Shopify, Demandware, and Supreme. And it does so pretty well, and 2021 is pretty good proof of that. It also works on Mac and Windows, so it's a nice package all-in-all.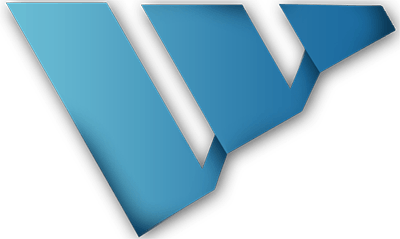 Naturally, a bot like that won't be easy to come by. Wrath software is also unfortunately out of stock. And if you want a copy off of the resale market, it's gonna cost you nothing less than $7000! Yep, that's what happens when the best sneaker bots are OOS fam.
Dragon AIO
Last but not least! Dragon bot is relatively new to the market but quickly made it to the list of the best sneaker bots. It launched in 2020 and went up the success ladder. Now although it's an all-in-one bot, their highlight site is definitely Nike!
So Dragon AIO is out of stock, but it's not cheap even if it was in stock! $1,000 isn't a tiny sum, but with the success you can have, you can make it up. Unfortunately, it's OOS, and it's valued at about $18K! The question is, is that number worth it for you? The answer will definitely be different for each person!
Beyond the Best Sneaker Bots – How to Cop
Okay so now that you have the bot, is that all? Nope. Definitely not. If you wanna play the sneaker game right, you gotta get the right gear! And by the gear, we mean servers, proxies, and your own extensive sneaker knowledge. Servers are your friends because they provide speed, and speed is your friends during sneaker drops. Proxies mask your PC's IP address and give you more chances to cop instead of just one. That way, you can start your sneaker collection as if it's the easiest thing in the world!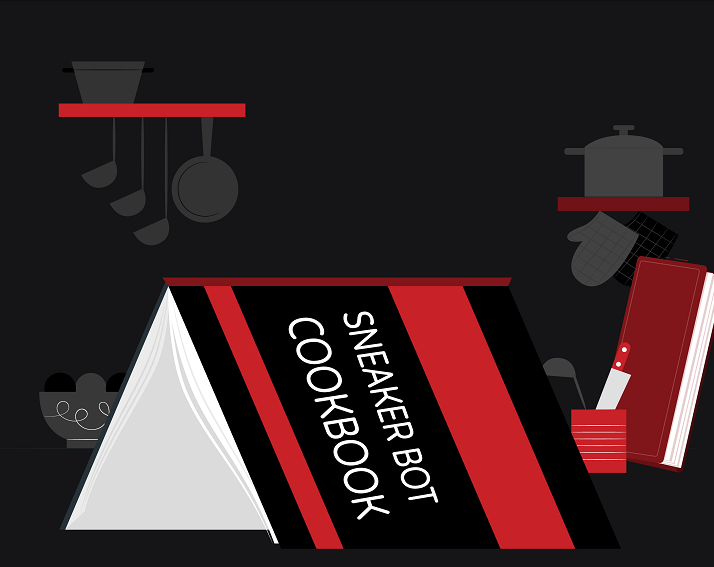 Finally, your sneaker knowledge comes from the community you're in. You gotta stay up-to-date with every new release, rumor, delay, and more! For that, you need to be part of cookgroups and keep your eye on sneaker blogs. Now, if the topic is interesting to you, we also got your back. Here's a pretty easy cooking guide for beginners, it'll come in handy! And if you're a veteran, a quick recap would never hurt. You can never be too sure with the double-sided sneaker bots! 
Now That You Copped Your Kicks with the Best Sneaker Bots…
So we discussed the best sneaker bots of 2021, we ran them, and cooked some pretty serious heat. Now what? Well, here is a matter of preference and personal opinions! Your first option would naturally be to flex these kicks and style them right! Whether it's an Air Jordan or a Yeezy, never rock them without the right amount of drip. That's an unspoken agreement you know. Another option is to start a sneaker collection as we mentioned above! Who doesn't like owning a wall full of kicks?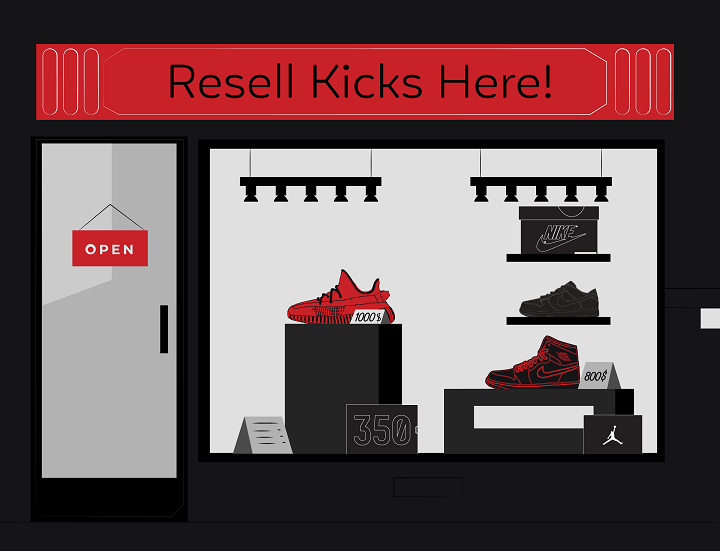 The third option is a favorite of many people out there: resale. So many people are jumping on the resale bandwagon, so why don't you? You just gotta be one of these people. But everything in this world has rules, especially in the sneaker industry. One of the main rules is to know where to flip your kicks! It's an art that you can master, and one that can bring in thousands of $$ if you do it right.
Tags: sneaker bot
Posted in Nike Shoe Bot, Sneaker Bot 0 comments