The sneaker industry has been around for a very long time now. A lot longer than other equally as profitable niche industries like NFTs. It kinda became a thing in the 80s and 90s, during the Air Jordan era. However, the sneaker botting industry boomed with the dawn of Yeezys. Since then, lots of sneaker bots rose and fell. Some had their moment in the spotlight and then ducked. Meanwhile, others have been and still are, around. One of these consistent and powerful bots is NSB.
Whether you wanna collect exclusive sneakers or go into sneaker reselling, you're gonna need a sneaker bot. The most basic financial rules of supply and demand, highly apply here. Demand for exclusive sneakers is very high. While sneaker brands try to keep the supply as limited as possible. This imbalance made it impossible to buy a pair of limited-edition sneakers without the help of modern-day technology embodied in sneaker bots.
If you wanna learn more about the best sneaker bots on the market right now, check the list below. Each of these names has had its days of glory and success and is worth considering if you wanna buy a sneaker bot.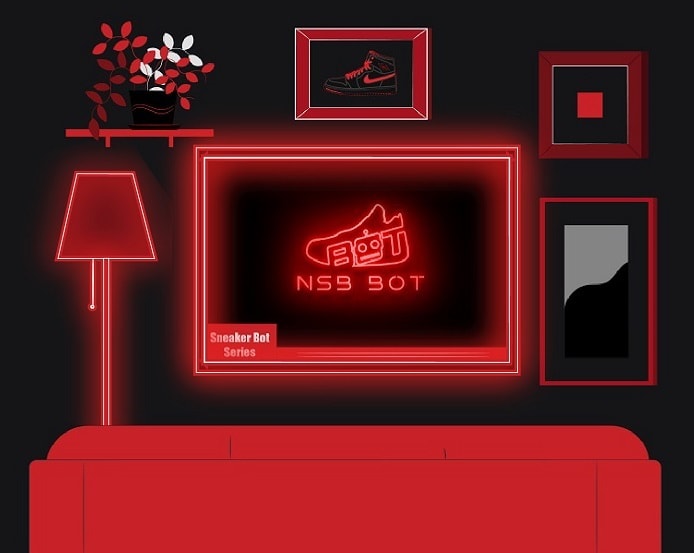 A Little Bit of Sneaker History First
So the sneaker industry didn't just appear out of nowhere. It all started when going barefoot didn't cut it anymore. But seriously, the actual beginnings of sneakers date back to the 19th century, and it was uphill for there! It wasn't until the 1970s-80s that the sneaker industry actually boomed. That was when Nike signed Michel Jordan, and RUN DMC sang about their Adidas! This era made sneakers go beyond the limits of sports and become a lifestyle item.
But with bigger demand comes bigger competition that sometimes leads to sneaker violence. So when the internet became a common thing and retailers started catching up, it was a breath of fresh air! But the competition moved to the websites so, people had to get creative. Thus, sneaker bots were born and the game changed forever.
What Is A Sneaker Bot?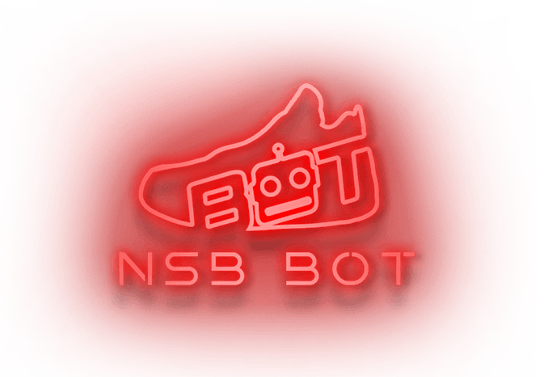 A sneaker bot is a software program that boosts your chances of buying sneakers, especially low-stock releases. That way, you can avoid attempting to purchase manually and taking an L because others beat you to it. The bot monitors multiple websites, and once the kicks drop, it adds it to your cart and checks out for you. That's a general (and simple) idea of the concept, and every bot has a particular way of doing so. Here's an easy cooking guide to help you out if you wanna dig deeper into botting. So let's take a look at how NSB does it!
Nike Shoe Bot (NSB): A Brief Introduction
NSB Bot is one of the oldest and most consistent in-stock all-in-one bots on the market. It has a friendly user interface and it's pretty simple to use once you get the hang of it. Whether you're a Windows or Mac user, you can run NSB as it supports both operation systems.
On the other hand, NSB is one of the few bots that can provide you with this much value. using NSB you can buy sneakers, GPUs, PS5 consoles, Supreme and more. As a true AIO Bot, Nikeshoebot supports Footsites, Shopify, Supreme, and more sneaker sites! And now, you get a chance to buy from Best Buy, Amazon and Target as NSB has now joined the ranks of retail bots. 
So whether you're into sneaker reselling, or flipping PS5s or GPUs, NSB is here for you every step of the way. 
How Much is NSB?
As we mentioned earlier, NSB really gives you the best bang for your buck. Supporting over 100 sneaker and retail sites, NSB is the ultimate All-in-one bot. Now you'd think all these features and sites would cost a fortune, and they should, but NSB is actually one of the most affordable sneaker bots out there. NSB costs $499/ year with no additional charges or fees for updates or upgrades.
Key Features of NSB
In Bot Monitor
One of our favorite features about NSB. You don't have to wait for the items to drop on each website individually. That's pretty overwhelming if you ask me, especially if you have a short attention span. That's why NSB will monitor the releases and will notify you when the pair you're waiting for drops, the second it does.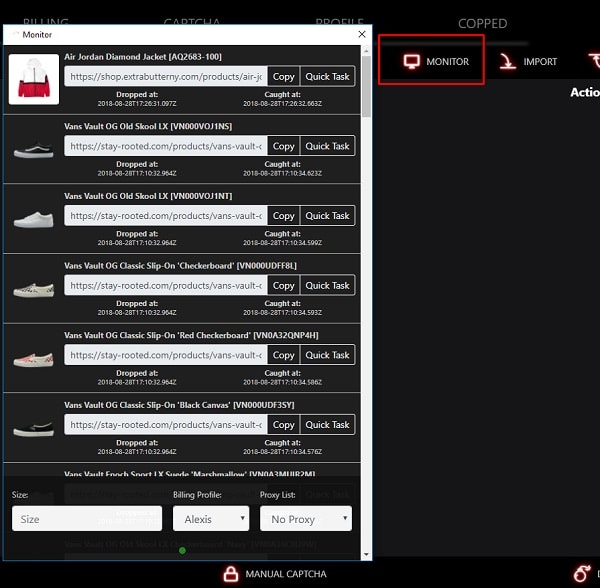 Automated Checkout & Checkout Limit
Once you've filled in your checkout and billing info, NSB will handle the rest. However, you're short on cash and can only afford a couple of pairs. What should you do? Well, that's no problem! You can limit the number of pairs you check out and stick to your budget. You also have different checkout options that you can use.
If you're copping from different sites, you can go for one item from each site. If you're copping multiple items, you can limit your checkout to one per item. So really, it's a pretty flexible feature. And if money and storage are no problem, you can go overboard with your cooking! After all, money makes money! 😉

One-Click Captcha Solver
You're not a robot, but you have to prove it. That's why NSB's Captcha solver will make sure you don't have to manually choose the crosswalks and fire hydrants. The latest Captcha solver is the V3 solver. So reCaptcha V3 doesn't interact with the user. Instead, it analyzes the user behavior and scores it, and the website owner can then take appropriate measures. Seems challenging right? Well, the V3 solver really is a breakthrough using advanced technology! That way, you'll rarely need to solve Captcha on release day.
Discord Server

Once you purchase your copy of NSB, you'll get an email with your credentials, download links, and links to NSB's discord server. In discord, you'll find more in-depth guidelines on how to run your bot. You'll also find links, keywords, and tips n tricks for each release! All bots nowadays have a specific cook group, so being part of one is always a plus.
Smart Login
Nowadays, most online retailers require you to login in order to checkout. But why waste your time when NSB can do that for you? As long as you've got your login info in handy, we gotchu!
NSB Success
If you haven't been following up, we'll catch you up right now! 2021 was a pretty challenging year in terms of sneaker releases with all sites amping up their security. However, NSB's always got your back with constant updates. Our users managed to cop a wide variety of things! From Yeezy Slides to Supreme, to the hyped PS5, NSB users caught it all. And it doesn't stop here because we're in 2022, and a new year requires fresh success! From Jordan 3 Cardinal Red to the newest Yeezy 350 V2 Dazzling Blue, 2022's promising to be a great year. So if you wanna hop in on the hype, hurry up and get your key now!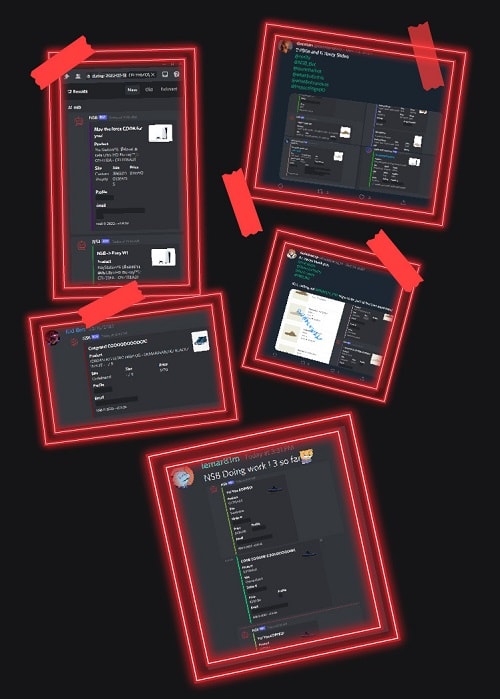 To Sum NSB Up
NikeShoeBot is one of the oldest and best sneaker bots out there. With the sneaker industry growing bigger by the day so is the technology behind the bot. So keep checking our blog for the latest bot updates, and our Twitter for a chance to win a free copy of NSB!