The sneaker industry is one of the most versatile markets around. And ever since the market blew up, other industries branched out, including the botting and reselling industries. These three are connected to each other, and if one is booming, so is the other. You see, sneaker brands are always dropping exclusive kicks. That would lead to high resale values and resellers trying desperately to cop the kicks. In turn, they'll need the best sneaker bots to gain an advantage. But what are the best bots around today? Let's check them out!
Disclaimer: This list is prone to change after a while just like everything in this industry. So make sure you keep checking this list every once in a while for the latest updates!
Why Do We Need Sneaker Bots?
As we already mentioned, sneaker brands are always looking for the best way to sell. And one universal truth is that humans always wanna have something that others don't. Thus, exclusivity sells, because when the supply drops, the demand increases. It's an endless loop honestly, and brands figured that out. So when an exclusive pair of sneakers drops, so many people will try to cop. Whether they are resellers, collectors, or sneakerheads who wanna wear the kicks, it's challenging for all to actually cop.
However, humans are resourceful, and many are tech-savvy. They created a bot that would wait in queues on different sites for them, and buy the kicks for them. Of course, that all happens at a much higher speed than we can manually manage. And although bot protection can prove to be a challenge, sneaker bots still give us a better chance at buying kicks. In short, whatever the reason for you to buy hype kicks, you'll need a sneaker bot! Moreover, the need for it will go up since Nike and Adidas' production rates will drop.
Best Sneaker Bots to Get Copping!
There are all different types of sneaker bots. Some are website-specific, and some are all-in-one bots. And today we're gonna give you the best of the best on the market and tell you what their strengths are.
NSB – NikeShoeBot FTW!
If you're looking for one of the best sneaker bots out there, NSB's the one for you! It has been around in the industry for a long time and is planning on staying there. NSB supports all the important sites that sneakerheads go to on drop day, and then some more! So you've got Supreme, Footsites, and Shopify (which we've been kicking a$$ on). You can also run it on Windows and macOS!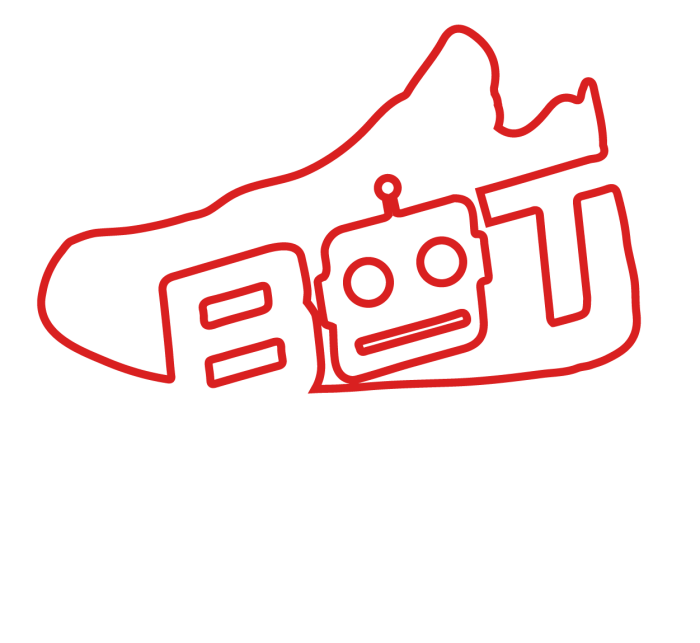 But that's not where the excitement ends peeps. NSB's development team is always dropping updates and making the bot better! And 2023 will be an amazing year for our users with the official launch of NSB3. In addition to the cool new aesthetics, the updates will include a brand new Shopify module and an AI-powered Captcha solver. Finally, NSB will live up to its name with the introduction of Nike SNKRS to the list of supported sites! So if you don't already have a copy, hurry up and get it now!
Strength: Shopify (and SNKRS soon *wink wink*)
Wrath
So Wrath kinda outdid so many other bots in the last couple of years. And if you want an all-in-one bot that'll cook on any site, that's the one for you. Wrath supports Footsites, Shopify, and even Nike SNKRS! It also works on Windows and macOS. However, you won't find it for cheap since it's out of stock. In fact, you'll have to cough up quite a bit of money in resale! But looking at this as a long-term investment, this sum might just be worth it. And if you wanna test the waters first, you can always go for bot rentals.
Strength: Shopify & Nike SNKRS
MEK AIO
So MEK AIO has been around for a while, but it's certainly outdoing itself lately. It's an all-in-one bot that provides a solid performance on different sites. So whether you're going for Js, Dunks, or anything else on the sneaker spectrum, you'll be fine with MEK. You can run the bot on Windows and macOS, and it costs $300 at retail. The only drawback is that it's out of stock. So, you'll need to head to the bot resale market to get your copy.
Strength: Shopify
Valor
Another all-in-one bot that you should keep an eye on is Valor. It's easily one of the best sneaker bots on the market today that won't disappoint. It's also pretty affordable at $400 for the first 3 months and then a monthly $75. However, as with most bots, it's OOS, so you have to join a waitlist to grab a key, or fall into the expensive blackhole of bots aftermarket. You should make sure to follow the bot on Twitter though because that's a requirement to go onto the waitlist.
Strength: Shopify & Nike SNKRS
CheggAIO
Another impressive player in the industry lately has been CheggAIO. Nope, don't mistake it for the other Chegg that can "help" with your homework. This one's a sneaker bot through and through. And if you wanna catch a copy, make sure you follow the bot's and the dev's Twitter accounts. Who knows? You might be lucky enough to catch a restock!
Strength: Shopify
Ganesh
Last but definitely not least, Ganesh bot is a sneaker bot that works really well on EU sites! Its best performance would normally be on Footsites, but it also supports several others. And just like every other successful sneaker bot, Ganesh is out of stock. And just a heads up, although it's really good, it's not for everybody. Some can find it a bit challenging to use, so keep that in mind.
Strength: EU Sites
Beyond the Best Sneaker Bots!
You'd think that the story ends with you getting the right bot for sneaker drops, but nope! That's actually halfway through the sneaker game. Running one of the best sneaker bots on a limited drop can get you as close as possible to owning a pair. However, if you need one last push to cross the finish line, you should get sneaker proxies. 
I know they sound like a very tricky deal, but they're not. Proxies are the means through which you go from copping 1 pair per release to copping as many as you want. Now since we dedicated this piece to only listing the best sneaker bots, you can check our ultimate proxies guide here. 
And if you wanna go the extra mile, sneaker servers are the way to go. This guide will explain how all these things work together to push towards a successful copping experience! Make sure you take a look at it after going bot shopping. Oh, and if you're more interested in Nike Bots, check this out. The big players there are *currently* Project Enigma, Usnkrs, TSB, and more! You know, we just like to keep you always ready.
Now That We Reached the End…
You have to remember that copping sneakers isn't a gig that anyone can get into. Otherwise, everyone would be doing it. Building a business out of copping, collecting, and reselling sneakers is an ongoing learning process that requires dedication. But it's very rewarding and can be worthwhile in the long and even short run! However, if you're looking for another hustle to make money online, we got you; just take a look at this. Godspeed