If you're reading this, then you're probably looking for a way to up your sneaker game. Whether you're collecting, flexing, or flipping, you know you need the extra help. Drops are getting harder to score, especially with everyone's eyes on Nike and Jordan Brand. And now that there will be a production drop at both Adidas and Nike, the pressure is increasing! That's exactly when the need for an AIO bot increases. So what is it? And why is it a need for serious sneakerheads?
What's an AIO Bot?
If you're still new to all the botting hassle, here's everything you need to know about sneaker bots. But one type of sneaker bot is the one we're interested in the most: AIO bots. An AIO bot, or all-in-one bot, is a sneaker bot that can buy sneakers from more than one website. This variety of options makes getting your favorite sneakers easier. Why? Because it can push your odds on the different sites simultaneously! That's something that would take a lot of time and effort to do manually.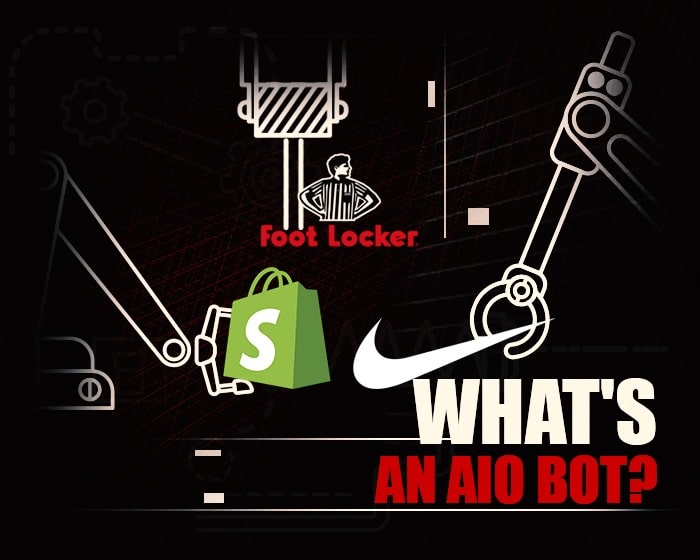 Moreover, an AIO bot is the best investment that you can make. You know, why pay for different types of bots individually when you can have it all in one? Pun intended. You can even check out how much sneaker bots would cost you right here. And if you're worried about whether sneaker bots are illegal, we also have the answer for you.
What Does an AIO Bot Need to Work Well?
Although you can use your AIO bot without any add-ons, we don't recommend it. Because just like any recipe, it needs multiple ingredients to succeed. That's why you need proxies, servers, and the right setup. If you wanna know more about proxies, here's a detailed guide about it all. And if you wanna learn more about sneaker servers, say no more. Just remember that with a good mix of all these ingredients, you'll probably kick a$$.
Do I Need a Sneaker Bot if I'm Not a Reseller?
You know what they say; if you can't beat 'em, join 'em. And since everyone is doing their best to secure that awesome pair of kicks, why not do it too? Having an AIO bot with you can give you an edge and help you start your dream sneaker collection. Or at least, it will help you secure a pair of kicks that you really like.
So if you think that your chances are better off with a sneaker bot, here's a list of the best ones around! And finally, make sure you take the time to learn what works with your bot and what doesn't. The setup that works for one person, might flop with another. But in case you want some basic pointers, this sneaker botting guide can take you through the ABCs!
Looking for the Best AIO Bot?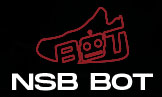 If you wanna skip through all that talk and cut to the chase, we got you. NSB is one of the most consistent all-in-one bots in the industry. It's also one of the oldest bots around with a great reputation. And with the constant updates and additions, it'll easily become one of your favorites.
So go on and get your copy today to take your shopping experience to the next level. That way, you'll be part of the family when NSB3 makes its public launch. You can always check our Twitter for the latest updates! Godspeed