The story always goes like this. You're new to the sneaker industry, and sneakers are a world that you're slowly getting to know. However, despite having so many options, every time you like something, it sells out before you can check out. Moreover, a very nice pair of kicks is dropping soon and you don't wanna miss out on that! What do you do to avoid missing out on it? You go and get yourself a sneaker bot, and we're here to help. Today, we're gonna answer the most important question to get your finances straight: How much do sneaker bots cost? Read on to find out!
Here are some related topics that you can check out too: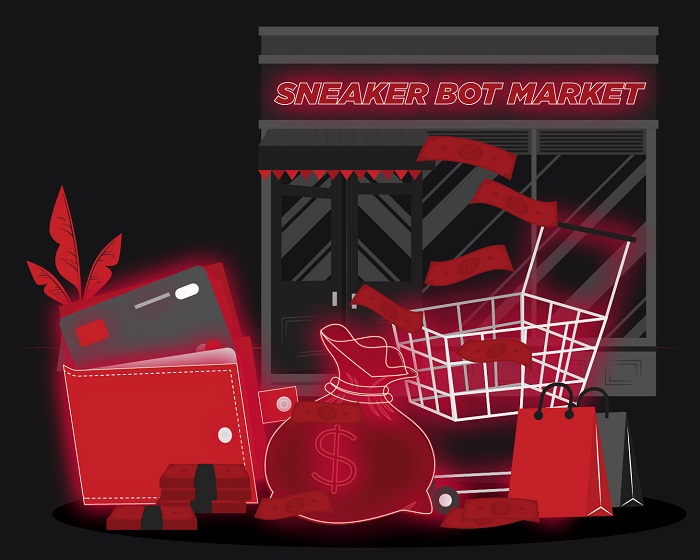 How Much Do Sneaker Bots Cost?
Sneaker bots come in different specs, designs, and features. That's why you need to know how much you're paying for your favorite shoe-shopping software! However, every brand markets its product differently. So for the sake of comparison, we're gonna list the prices of every bot on a 3-months basis. However, we'll also mention the actual pricing the bots come in, so you can rest easy. Alright, let's get started!
Sole AIO
Okay, you're probably sick of out-of-stock sneaker bots, but you know we gotta talk about the best bots! So, Sole is an all-in-one bot that supports all the sites we know and love. It works on Windows 10 only though, sorry Mac peeps! The bot retails for £300/6 month just like Cybersole. That translates to $212/3 months. However, unless you got them Pounds Sterling, you gotta forget about it!
Wrath
Wrath software has been around for a while, but we'll talk in detail about it later. What you need to know though, is that Wrath is an AIO bot that's doing great work on Footsites. And if you've been around the industry for a while, then you must know how important Footsites are. Anyway, Wrath Bot retails for $350/3 months. That's pretty expensive in comparison to the others, but you get what you pay for! And anyway, it's very out-of-stock so ironically you won't pay that much in any case.
Dragon
Although not an all-in-one bot, it kills Nike SNKRS releases. But we hate to pop your bubble because it's out of stock. Besides, if you're a beginner, a retail price of $1,000/3 months is an outrageous number no? But well, you do you fam! Plus, copping Nike Dunks and Jordans is totally worth it. So you might get your money back at some point.
Kodai
Another very successful bot that we discussed previously here. Although we're not gonna get into all the technical details, we should mention that it's a really powerful sneaker bot. Now calculating how much it'll cost per 3 months is pretty tricky, despite the fact that it's OOS. It retails for $175 for the first 2 months, and then you can renew monthly for $60. So if we add them together we can deduce that the 3 months subscription costs $235!
NSB
So we all know that NSB is one of the oldest sneaker bots in the game. Our all-in-one bot can, and will, give you a pretty good chance of getting the kicks you want. And besides the awesome features that you can check out here, it's in stock! NSB retails for $499/year, which means it costs about $125/3 months. Pretty affordable if you're serious about the sneaker business! But word from the wise fam: don't get into it unless you're one of these people.
Cybersole
Naturally, Cyber is one of the best sneaker bots out there, which explains why it's out of stock. It retails for £300/6 months, with a £100 renewal every 6 months. £300 equals about $424, so if we do the math, Cybersole will cost you $212/3 months. Unfortunately, as we said, Cyber is out-of-stock and who knows when it will restock? So you'll probably have to make do manually, pay resale, or simply get another in-stock bot!
TSB
TheShitBot made a name for itself in the sneaker industry fast. It basically killed so many Nike SNKRS releases that it became the "shittiest" bot in the game. Although the competition between TSB and Dragon is hot, TSB beats it at the following. First, it's in stock, and second, it retails for $999/year! Meaning, you'll pay $250/3 months, which is pretty much less than Dragon.
AIO Bot
Another old player in the game that every OG sneakerhead is totally familiar with. Besides the obvious features, and copping history, being in stock makes  AIO Bot stand out from other all-in-one bots. You can go ahead and buy it for $325/6 months. That means you'll be paying $162.5 in 3 months. That's another affordable option for you!
Now You Know How Much Do Sneaker Bots Cost!
Okay so, now you've got a rough idea about which bots are in stock and which are out of stock. You can always find them on the aftermarket though. On the other hand, you know which is within your budget and which is way out of your league! So before you take the major step into the sneaker industry, make sure you weigh your options! Godspeed 🔥