Back in the day, like seriously way back, the sneaker industry was not the booming beast it is today. Well, that was until Nike signed a sneaker deal with Michael Jordan and completely changed the sneaker game forever. From that day on, buying sneakers was never the same. Everyone wanted to own a pair of sneakers that MJ wore on the court! And the same thing still happens now with every epic sneaker drop! It just makes it so much harder to cop when millions of other people also want the same sneaker! That's where sneaker bots came in. A sneaker bot made it easier for sneakerheads to cop the sneaker they want before they sell out! 
So, if you want to make successful sneaker cops every time there's a release, you've got to have the perfect recipe for success! And, we've got the perfect fail-proof recipe for you!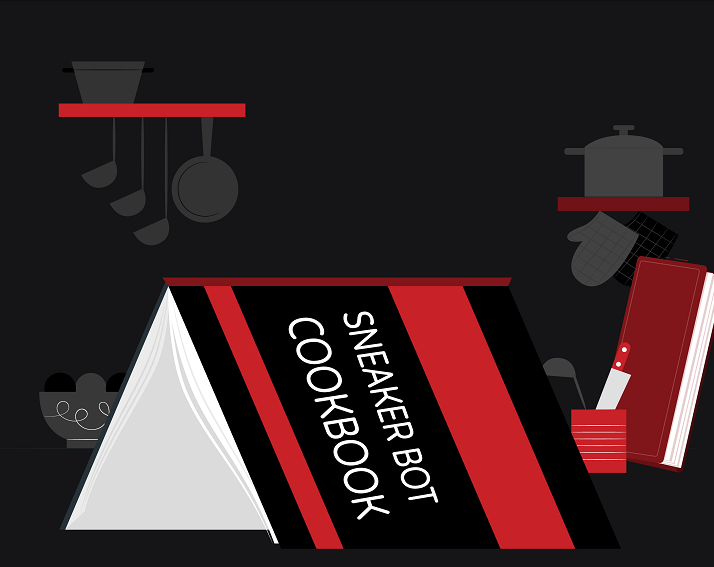 The Sneaker Reselling Story
The sneaker game got so fierce it started a whole other industry! The sneaker reselling industry. Also known as the place you go to when you take a hard L. And, you go there knowing pretty well that you're about to pay way more than retail. Great, another L, just what we need.
But it doesn't have to be like that. Not when you have an awesome sneaker bot by your side! Then again, a great recipe needs more than several ingredients. Especially if you're cooking up a sneaker feast! So, you need 3 things to create the perfect sneaker cop. Say goodbye to taking Ls and say hello to the best sneaker cop recipe!
The Best Sneaker Bot 'Recipe' 
You'll Need 1 Sneaker Bot
So, what's a sneaker bot and where can you get one?
To start, a sneaker bot is a software that can automatically buy sneakers on your behalf. With a few steps, the bot logs into the website where you want to buy your sneakers, finds the item, adds it to cart, and checks it out. BUT, using a sneaker bot this whole process is done in a matter of seconds. Which is enough time to cop before you get hit with the 'out of stock' page!  A sneaker bot saves you the time, the traffic, the wait, and the disappointment that comes with trying to cop manually.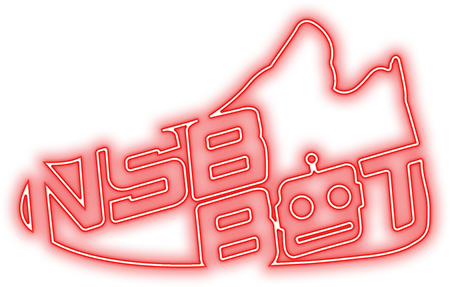 By digging more into the tech side of it, bots like NSB take advantage of codes generated by the stores. And through reverse engineering sneaker bots gain access to the waiting rooms and queues of these sites. In the past, sneaker bots used to be much harder to use but the competition in the sneaker game was somewhat easier. Now, sneaker bots are much easier to use and the competition reaches new heights with every new release. Even the stores are getting creative with their security measures and creating competition on their own. The new DataDome security is definitely going all in and tryna take on the sneaker industry. But that's nothing NSB can't handle!
Next, Add a Sprinkle of Proxies
Let's face it! Using a sneaker bot to cop without the help of proxies is like cooking without salt. Meaningless and tasteless. Your bot goes back and forth trying to cop. So, if you try to run a sneaker bot without proxies, odds are you'll be blocked before you can say 'sneaker bot'. Especially if you want to buy more than one pair. Most websites have a 'one sneaker per customer' rule. It's a fair rule, and you can't do anything about it… Well, you can if you get proxies. And, the more proxies you send the better.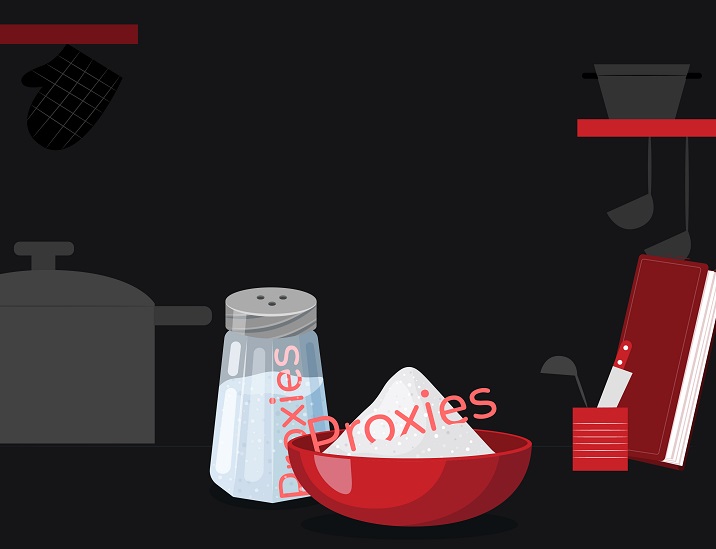 Proxies mask your IP address, making it look like a totally different person in a different location is trying to cop this sneaker. Not you. So, it's still kinda fair… Right?
And Finally, 1 Sneaker Server
A sneaker server is a virtual computer that maximizes computing power. This way you won't have to go out and buy a new computer, and you won't smash your old one in frustration! Forget about RAM, limited disk space, and internet speed. The sneaker server got your back! It also makes it easier for you to virtually be closer to the site's location. This ultimately makes the whole process faster. Trust us.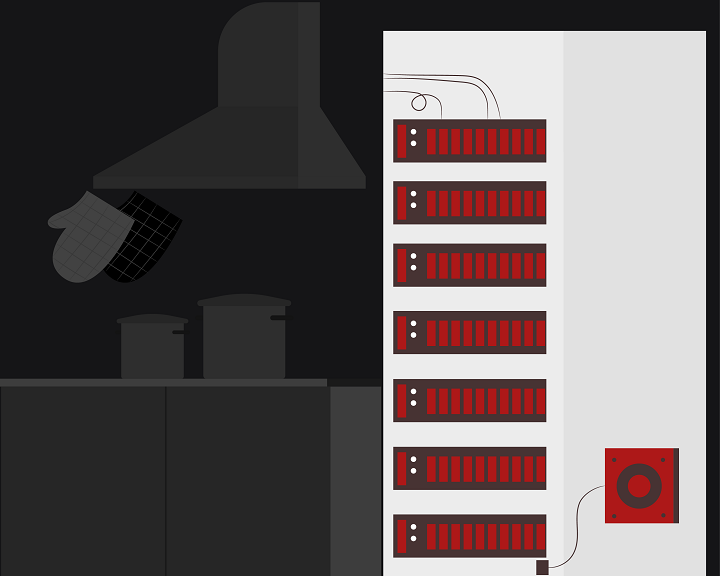 Speed is a key part of this recipe, so make sure to get a server that's located near the site's location. You also have to make sure your proxies have the same location as your server. All this creates a smooth and easy cop!
Tips to Use Your Sneaker Bot Efficiently
So, you followed the recipe to the T but you still took an L? Well, here are some tips to maximize your chances of getting your hands on the kicks you want.
Sneaker Bot Tips
Get a sneaker bot that covers a wide range of stores and runs even when the store's website crashes

Make sure your bot is a fast captcha solver

Ensure your bot works on Windows and MAC

Use different billing and shipping info for multiple items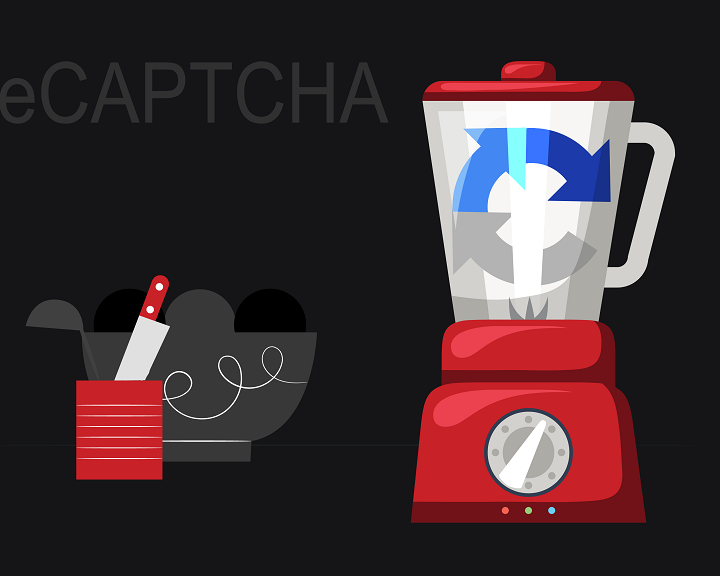 Proxy Tips
Use a different proxy for each order/task

Make sure you choose datacenter proxies when copping from

Shopify
The End Result
To cop successfully, you need to remove location and speed issues and stick to the ideal recipe. Once you do, you'll definitely have higher chances of a successful cook!
If you're still new to the NSB community, here's an easy setup tutorial that'll get you on your feet! Don't forget to follow us on Twitter to check out release news and success stories!
Tags: NSB, proxies, server, sneaker bot
Posted in Nike Shoe Bot, Sneaker Bot 0 comments