With everything going on in the world, from recession to inflation and layoffs, everyone is looking for a way to make extra money. We're all looking for a way to start a side hustle and bring in the profits! Now, let's face it, there are many ways to make money online. If you google that, one of the results is to resell things. And one of the best resale gigs is to invest in sneakers and flip them for profit! But to do that, you need to cop multiple sneakers in retail, and that's no easy feat. That's exactly when sneaker bots come in! But wait, what is sneaker botting?
What Is Sneaker Botting – Your Way to Profit?
If you're seriously considering sneaker reselling as a side hustle, then you need a sneaker bot with you. Getting your hands on one pair of hype kicks is already hard enough, so imagine trying to buy multiples! So naturally, people are resourceful and they started sneaker botting. Sneaker botting is using software programs to buy a pair, or many pairs, of sneakers. Sneaker bots can do everything you'd do when you're manually shopping for kicks, only much faster!
This allows the bot to go and buy many pairs in the amount of time it would take you to cop just one. If you wanna know more about what goes on behind the scenes, check this out. But basically, a sneaker bot and buy kicks in retail while monitoring the market for shock drops and restocks! If that sounds like something you're interested in, it wouldn't hurt to check out the best sneaker bots around.
What Do You Need to Start Sneaker Botting?
Before you start your journey, you need to choose your bot. There are several types of sneaker bots, and you choose them based on your preference. If you're into Nike kicks and only Nike kicks, then a Nike bot is where you should go! But if you like to keep your options open, then you'll need an all-in-one bot.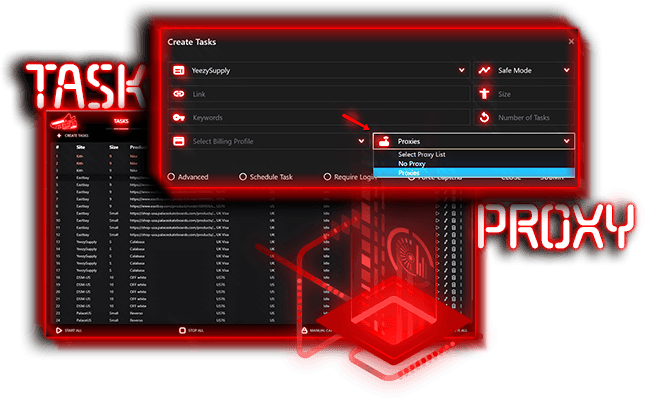 One problem that arises (for bots, not for retailers, duh) is bot protection. You see, retailers always update their anti-bot measures, for obvious reasons. However, sneaker bots are a step ahead when comes to bypassing these measures. So obviously, you need many ingredients to start sneaker botting. Some of the things you'd require are sneaker proxies, servers, and Nike accounts for Nike botters. For more details, here's a guide that can help you out!
Now That You Know What Is Sneaker Botting
Ready to hop into the world of sneaker botting? Well, look no further! NSB is here to give you the best of both worlds. NSB is an all-in-one sneaker bot that will help you get the hype kicks you wanna flex or flip! It's one of the oldest and most consistent bots on the market. In addition to that, NSB is always following up on the latest technological updates! And this leads us to NSB3.
NSB3 is coming soon, and it's bringing the future of sneaker botting with it! From new Shopify and Nike SNKRS modules to an AI Captcha solver, we gotchu. And if you're wondering if they're gonna work, well you can check the success our Beta testers are enjoying! Finally, if you already did your homework, why not take the leap and get your copy today? Godspeed