So today's post is for people wanting to step up their game and get into the botting industry! If you're a sneaker bot veteran, then you probably already know what we're gonna say. But why not stay, to solidify your botting knowledge? We're gonna discuss a basic concept: how to choose the best sneaker bot for you! We already rounded up the best sneaker bots here, so which one should you choose? Let's start our sneaker bot hunt!
How Should You Choose the Best Sneaker Bot?
Now that you know why you need a bot to get kicks, choosing the best one for you is giving you anxiety. We know fam, we've all been in your shoes, nobody starts out as a sneaker veteran! But if you don't know on which criteria you base your choice, you better read on. There are lots of bots out there, but which one is the perfect match for you?
The Budget First!
Let's get something straight fam. If you wanna get into the sneaker botting game, you gotta have some money besides what you're paying for kicks. And you gotta make that budget even bigger if you're going for multiple kicks. And don't forget to leave something for sneaker proxies! Now, if you manage to find a bot in stock, they usually retail for something between $300 and $500 on average.
But most of the time, you'll find them out of stock. So naturally, you'll look for a sneaker bot from the resale market. Beware though, because you'll probably pay somewhere between $1K and $8K! Lucky for you, NSB is in stock and is pretty user-friendly for first-timers! You can also always go and rent a sneaker bot to get familiar with it before actually committing to it.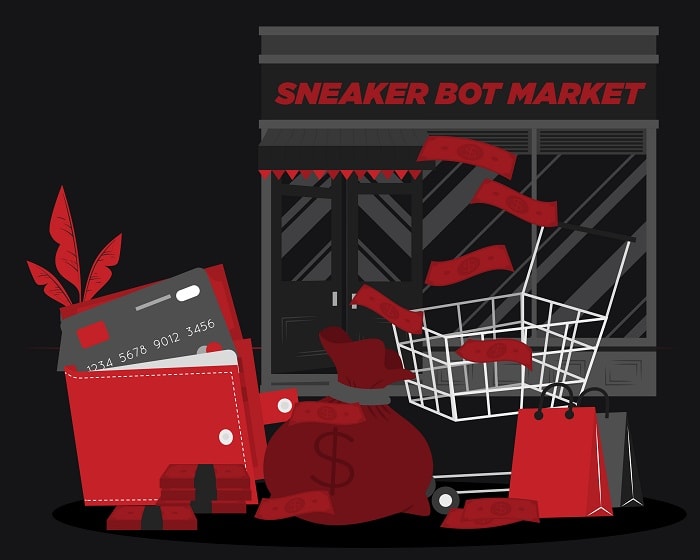 How to Choose the Best Sneaker Bot – Supported Sites
There are different types of websites that sell sneakers. We've got Shopify, Footsites, Demandware, and more. And if you're a sneakerhead, then streetwear also interests you. Thus, copping Supreme is naturally a must. If you wanna tap into all of that at the same time, you should get yourself an all-in-one bot. AIO bots support all of these sites, but some work better than others!
Next up, we have Nike bots. If your main focus is just Nike sneakers and Air Jordans, you could also get an AIO bot. Nike sneakers not only drop on the SNKRS app but also on Footsites and Shopify sometimes. However, having both can never hurt, can it? So you can check out the best Nike bots here!
But what if you already have a sneaker bot, but wanna get into the Supreme playground? Then you're gonna need a Supreme bot to hang out with the big boys! Mind you, AIO bots usually support Supreme, but they're not all very successful. It's a pretty hard website to crack, so we kinda understand.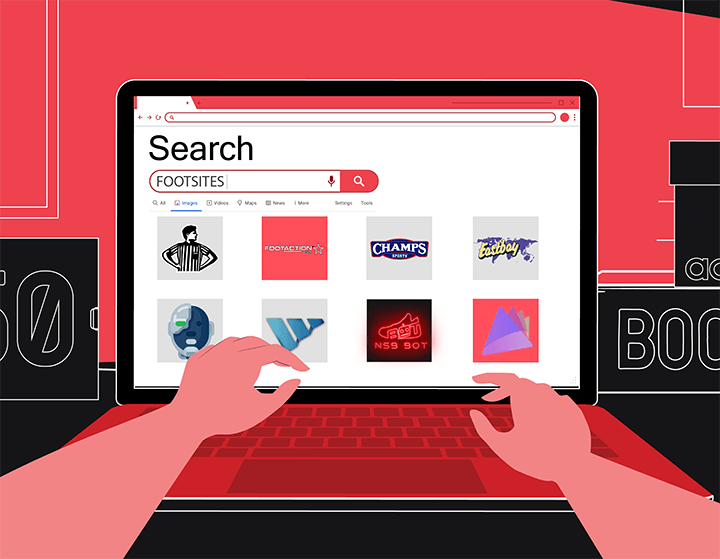 Last But Not Least, Efficiency!
You saw a sneaker bot that supports all sneaker sites and cops every time for only $150. Sound too good to be true right? Well, it probably is. Before you make the rash decision of buying a bot because of what you read on their website, think twice. Did you check their Twitter for the latest shout-outs and success stories? Did you ask around the community for their opinion? Sneaker Reddit is pretty interesting for that kind of thing. You could also do the easiest thing: google some reviews!
Nobody wants to waste their money on a sneaker bot that will screw up on release day. It's gonna feel like a scam (and maybe it is). So make sure to always stay in the loop of the botting industry to know what's in and what's out. After all, the industry is growing at a really fast pace, and the stars of yesterday could burn out today.
Ready to Choose the Best Sneaker Bot for You?
Now that you know what to look for, make sure you make a list of the pros and cons for your favorite candidates. Lists always get the job done. Other criteria you should look into are things like ease of use and customer support. But sometimes, it takes actual testing to find this stuff out! So choose wisely, the bot will stay with you until it's time to renew! Godspeed