Sneaker Bot Rental – Here's Why You Need to Do It!
The sneaker industry is huge, I think we got that out of the way already. However, the botting industry within is growing at a really fast pace. Just a few years ago we wouldn't be having this discussion fam, and you know it! But times change and so are sneaker bots. Today though, we won't get into the history of it all. We're gonna discuss a very interesting branch of botting: sneaker bot rental. Why does it exist, and why is it a good idea to invest in one? Let's find out, shall we?
The Power of Exclusivity Debunked
Nowadays, exclusivity equals hype, and that applies across all domains. People want what they can't have, quality aside. It doesn't matter whether it's premium material or not, what matters is they have what others don't. That kinda makes you feel like you're part of a niche. A sneaker bot is no different! Assume you have two bots, with the same performance, same retail price. However, one is in stock and the other isn't. Which will you want more?
Naturally, you might buy the in-stock bot. But deep down, you wish you had the second! After all, if it's out of stock, it must mean that it's the best bot right? Well, that's what everybody wants you to believe despite how accurate the statement is. But we totally understand the sentiment, we all felt it towards something at some point!
Benefits of Sneaker Bot Rental
First off, an OOS bot will definitely cost you a fortune on the bot resale market. Or, you're gonna have to keep waiting on Twitter or sneaker cook groups for restock news. So why wait? Waste of time and emotions! And that takes us to our next point. If you rent the bot you want for a while and test it out, you'll know if it's actually worth it or not! Why go blindly into a purchase worth thousands of dollars? If it turns out to be not really your gig, you'll feel pretty scammed, right?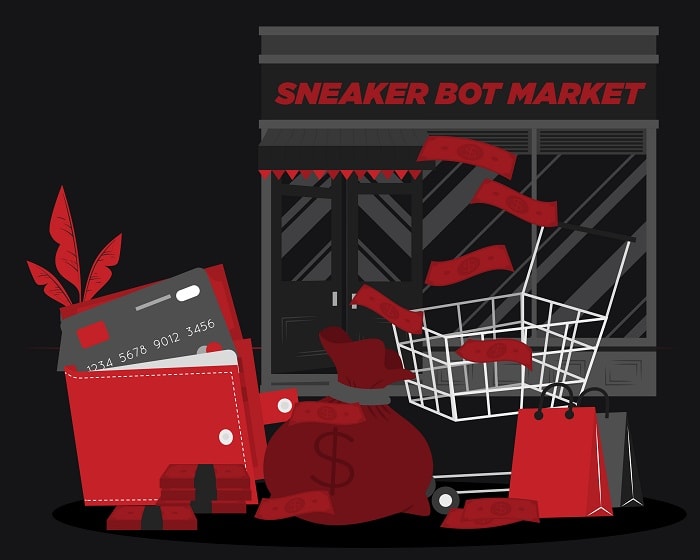 Last but not least, if you have a key to an OOS bot that you're not using, why not benefit? You can simply go and rent out your own key and make some cash along the way. That way, people will benefit from the rental by testing the bot out, and so will you! A win-win situation if you ask me fam.
Best Places for a Sneaker Bot Rental
A simple google search can take you to lots and lots of sneaker bot rental websites. But not all of them are worth your time, and some are even flat-out sketchy. So we'd recommend going to well-known websites, or even ask around! Anyway, sites like Tidal, Cop Supply, and Bots That Work are pretty reliable if you're looking for a sneaker bot rental.
Or Even Better? Buy Your Own Bot!
Why waste money on sneaker bot rental, when you can buy the same performance for less? In-stock bots, like our NSB, give you the performance and the boost of chance at success that you need. And if you wanna check out what your best options are, here are the best sneaker bots of 2021! Last bit of advice fam, always do your research and ask trustworthy people. Building a social network before going in can also be a major help to you in the future. Good luck!
Tags: sneaker bot
Posted in Sneaker Bot 0 comments