Sneakers, Nike, Yeezys, and more. Welcome back to the sneaker industry, where anything can go down at any given moment! From awesome collabs and sad breakups to heartbreaking exclusive kicks, it's a great place to be. But every once in a while, some stuff goes down and the whole industry does a backflip! And this time, it's all about Adidas dropping Kanye. But how do Nike and the best Nike bots come into play here? Read on to discover the answer to that along with a list of Nike bots you need to get hustling!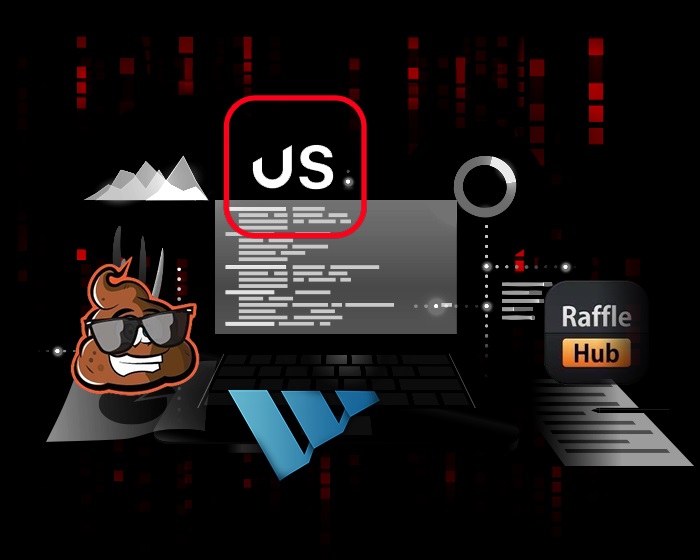 Yeezys and Nike – How Does One Affect the Other?
Before we dive into the techy side of things, we need to check out what went down in the industry. Following all of Ye's comments, Adidas made the bold step of terminating its partnership with him. And that move created a ripple effect in the industry that reached Nike! With Yeezys no more, two things will get affected. First, Yeezy's resale values will change, and here's our take on it. Second, sneaker resellers are looking for another outlet in the sneaker industry. And guess what brand is the hub for sneaker resale and hype? Nike.
Nike drops so many gems, it's almost a mine for sneaker resellers out there! And despite Nike's new stance against bots and reselling in their terms of sale, people aren't slowing down. However, Nike SNKRS is a different kind of pain in the a$$, for which you'll need the best Nike bots.
What Is Nike SNKRS and Exclusive Access?
You're a Nike fan and wanna be part of a community with the latest release news? Then you definitely need the Nike SNKRS app. It launched back in 2015 during the NYC All-Star weekend. So basically, it's an app by Nike that allows you to keep track of the latest and most exclusive releases. It also gives you the story behind that release, especially if it's a hype pair. We know, that sounds like a dream come true for a sneakerhead, doesn't it? Sadly, the reality is definitely not that easy.
Drops on Nike SNKRS are usually very hard to cop, especially since most exclusive drops are raffles. But if that wasn't enough, Nike introduced the SNKRS exclusive access. That's like the VIP backstage access to the Nike SNKRS concert. But how do you get that exclusive access? Well, the invitations go to people based on their engagement on the app. So lucky invitees get access to kicks before the launch, or despite a launch. So some kicks can be available only through exclusive access! But either way, the best Nike bots will always find their way around, so let's check them out now.
What Are the Best Nike Bots on the Market?
If you're reading this, then you're probably done with taking Ls on Nike SNKRS, and we get it. So does every Nike fan out there still trying to cop kicks. But if you really wanna up your game and have an edge over the others, you're gonna need the best Nike bots you can find! So let's check out what they are, shall we?
uSNKRS
So uSNKRS is a Nike SNKRS bot that falls under the uTools umbrella. It's currently one of the most successful Nike bots out there. The bot supports 34 Nike regions so far, and goes beyond just copping. You can find polls and calendars in there to keep up with the market! And surprisingly, the bot is in stock, and you have to purchase options. You could either go for £175 / 6 months or pay £50 monthly. You just have to study the pros and cons of every purchase!
TSB – The Shit Bot
Weird name for a bot, but this one has a vibe! In addition to its shitty sense of humor (if we may), it's one of the best Nike bots on the market. And if you're looking for a bot that delivers while being available, TSB could be it at $300/year. As for its specs, it supports 50+ regions worldwide along with constant updates and responsive support. So it's not a bad investment if you wanna go into the Nike resale industry.
RaffleHub
With over 60 supported sites, RaffleHub is by far the most comprehensive Nike bot. However, everything comes at a price! The bot is sold out, so you'll probably have to cop it off the bot resale market. But just in case you successfully land a copy on restock, you'll have to pay $269 for a license, while renewal will cost $60.
Wrath
This shocking update from Wrath went under the radar for people outside the community. But if you're on discord, you would have known that the all-in-one bot now supports Nike! And it's pretty tough to get ahold of a copy just as usual. But if you really want it, you could buy it in resale or participate in every Twitter giveaway they host!
What Else Do You Need with the Best Nike Bots?
Just like any sneaker bot, a Nike SNKRS bot needs the right set up to give you its best. And that setup includes proxies and Nike accounts. And just in case you need to know about botting generally, check out this helpful guide! Once you got all that in order, you'll be a step closer to reaching that "Got 'Em" page. Godspeed