How Did Kanye West Influence Fashion Trends?
Kanye West. Ye. The Louis Vuitton Don. Yeezus. These are all the names of one man who changed the sneaker and music industries. But the inexperienced wouldn't know that he's a fashion trendsetter too! The man's fashion influence definitely went beyond footwear. But you don't have to look far, because we just made a list of all the trends he started… or at least tried to. Here is every interesting fashion statement that Kanye West made in the past up to the day of writing!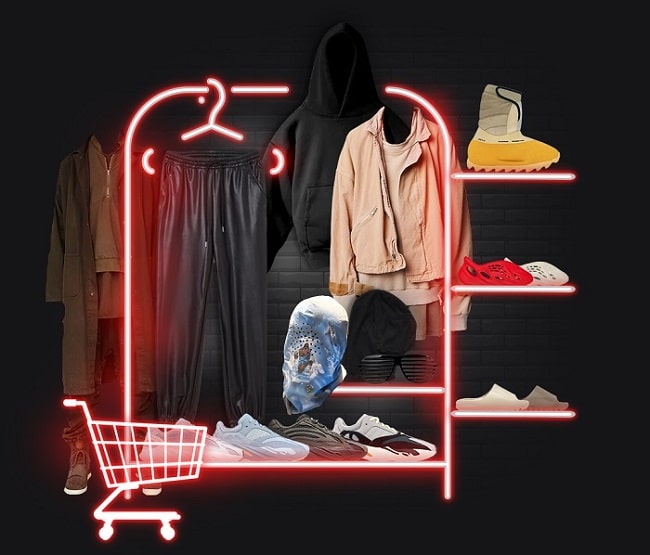 The Easy Guide To Kanye West's Fashion Influence 
Shutter Shades
In his music video of "Stronger", Kanye wore an accessory people were not familiar with. You guessed it! The shutter shades. The not-so-glassy glasses soon became a must-have among fans. Moreover, some celebrities rocked this trend like Paris Hilton! However, nobody does it better than Ye, and the shades became known as "Kanye West Shades".

He Helped Turn Streetwear to High Fashion 
Along with friend Virgil Abloh, Kanye West paved the way for streetwear to become a part of high fashion! The clothes themselves aren't anything new and brands like Supreme and Stüssy came before Off-White and Yeezy. However, the Yeezy line made it to the runways in places like New York and Milan. And let's not forget about Kanye's nickname, the Louis Vuitton Don, that he got after collaborating with LV! It certainly came as a shock to him when Virgil got the LV post instead of him. But well, he certainly didn't hold a grudge for long.
Chunky Dad Shoes!
So, remember the shoes our dads used to embarrass us with? Well, now we're wearing them too! However, there's a never-ending debate about who started it. It's a head-to-head competition between Balenciaga and Yeezy! However, we decided that dates don't lie, and dates clearly show that Kanye had the upper hand. The first Yeezy 700 "Wave Runner" was seen at the Yeezy Season 5 fashion show in February 2017. And it officially dropped later in August 2017. Meanwhile, the Balenciaga Triple S didn't drop till September 2017! So we've got a clear winner here!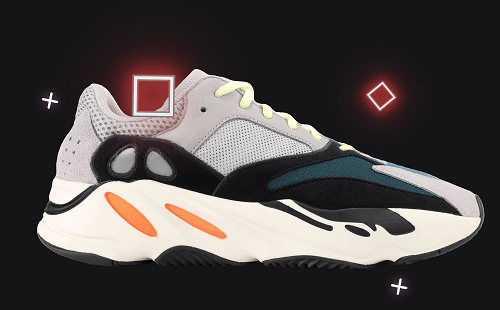 Leather Joggers
First, let's just say those leather joggers were just a bad idea. It's as bad as trying to make "fetch" happen. But we cannot ignore the fact that Kanye West made these popular for a while! These completely useless, uncomfy joggers were Kanye's trademark for a while. He actually claimed back in 2013 that he invented the joggers. But, let's just pray they don't come back.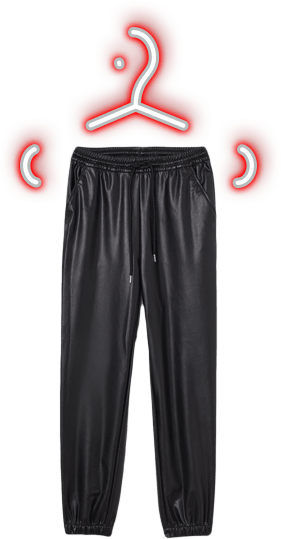 Earth Tones in Clothing
Whenever we think about earth tones, Kanye West immediately pops into our minds. It's not exactly fashion influence, but this color theme became his playfield since Yeezy Season 1! And if we simply take a look at Adidas Yeezy lineups through the years, we'll know that tonals are it.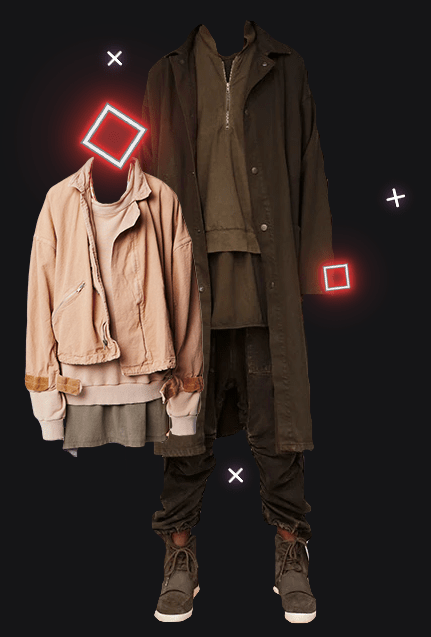 Brought Adidas Back into the Game
When the first Yeezy was released, Adidas' share became 30% on the resale market after a low 1%. But that's not all! The sales in North America witnessed a 5% boost (pun intended). So it's kinda obvious that the Yeezy partnership helped Adidas a lot after being in a tight spot. It actually came back on the hype map after almost going stale.

On Wednesdays We Wear Pink!
If you really listen closely, you can hear Kanye rapping hard about them polos! But the one polo color that stood out for everyone was the pink mustard-stained one he wore in his "All Fall Down" music video. Kanye never shied away from wearing popping colors, especially pink! And we can see him wearing pink on several occasions. 
Kanye West also broke the "macho" stereotype by wearing women's clothing. He's not really the first to do that, but he's one the most influential! Really… Who can pull off a Céline shirt or a skirt while still looking manly as heck? So we can give him that, he paved the way for unisex fashion! Other celebrities that did that same stunt are Kid Cudi and the late Kurt Cobain.
Yeezy Gap – The Hottest 2021 Partnership?
A smart move on both ends. Gap has been struggling with sales declines since 2019, and the pandemic wasn't helping either. However, this all changed really fast when they announced their 10-year partnership with Yeezy! Their sales actually jumped a nice 42% after the reveal! And apparently, both brands are taking the marketing to a new level.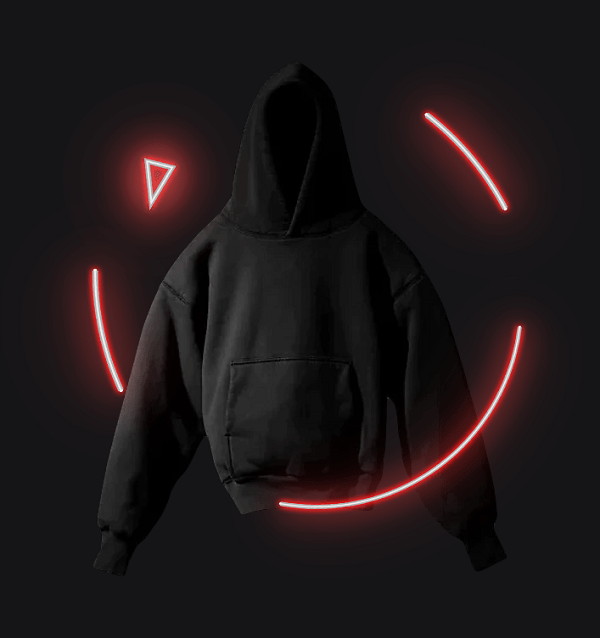 Gap actually covered their Chicago store with a handwritten message from Kanye. Moreover, this collab was important enough to make Kanye come back to Twitter! After all, it was the #WESTDAYEVER! But now that the hoodies dropped and sold out, Yeezy Gap is apparently 2021's hottest partnership.
Kanye Makes Boots a Thing!
If you thought Yeezy sneakers are just what Kanye's about, you're wrong. From the usual Yeezy season to the new Yeezy NSLTD boot, we think we're seeing everything. And make sure you check out the really… interesting Yeezy Knit RNR BT!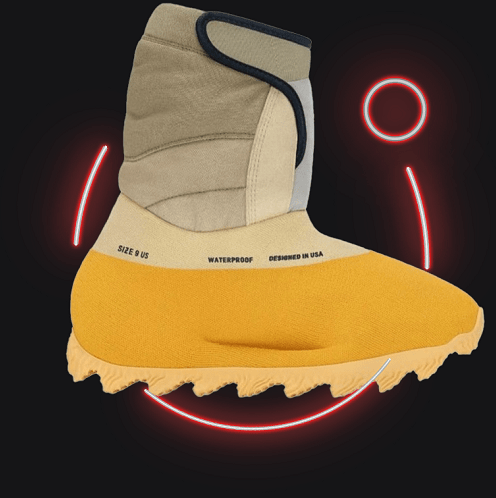 Balenciaga – The Hottest Brand
According to the Lyst index, Balenciaga is 2021 Q3's hottest brand. It actually hopped a whopping 5 spots and overtook Gucci! One of the reasons for that hop is the brand's collab with Kanye West on his Donda album. Along with his ex Kim Kardashian, he made the full-on head mask a thing! And let's not forget Kim's Met Gala 2021 appearance with Balenciaga. So apparently, wherever West appears, he sells!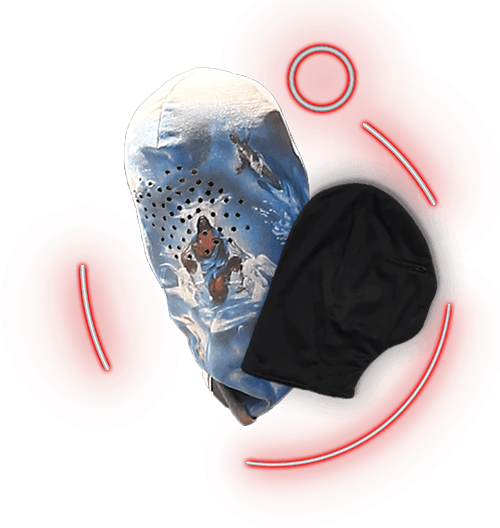 Kanye West – Did He Really Influence Fashion?
In short? Yes, he did. Love or hate him, Kanye West managed to make a name for himself as an artist, designer, and trendsetter! Although people consider some of the trends trash, we can't deny how cool they were in their own time. And if his latest shenanigans are any sign, Ye won't stop with his fashion statements anytime soon!
Tags: Kanye West
Posted in Adidas, Yeezy 0 comments