We knew this was coming, but we didn't know it's gonna be so soon. Adidas terminates Yeezy partnership and an almost decade-long era ends in a flash. Some people are saying "about time" while others are losing their marbles. So, what went down that led Adidas to cut ties with Kanye this fast? Buckle up, because we're gonna check out what went down, and what's gonna happen now that Ye's on his own!
Everyone Knew What Was Coming – Adidas Terminates Yeezy Partnership
We said it once, and we'll say it again: Kanye leaving Adidas was a matter of time. Little did everyone expect that the moving on would come from Adidas' side! However, Ye left little to be desired in this collaboration. His very odd vlog that included a weird meeting with what appears to be Adidas execs was catalyst enough to put the partnership under review. And let's not forget that he announced he won't renew his contract with GAP and Yeezy once they expire. So, he kinda got what he wanted in a way!
The Final Straw
It was understandable for Adidas to kinda hang on for dear life to this partnership. The Yeezy line used brought in about 10% of the total company profit. And now Adidas terminates Yeezy partnership, which led to immediate losses. But well, the public was waiting for that move following Ye's antisemitic comments. People were already attacking Adidas for not immediately ending the contract following his controversial statement.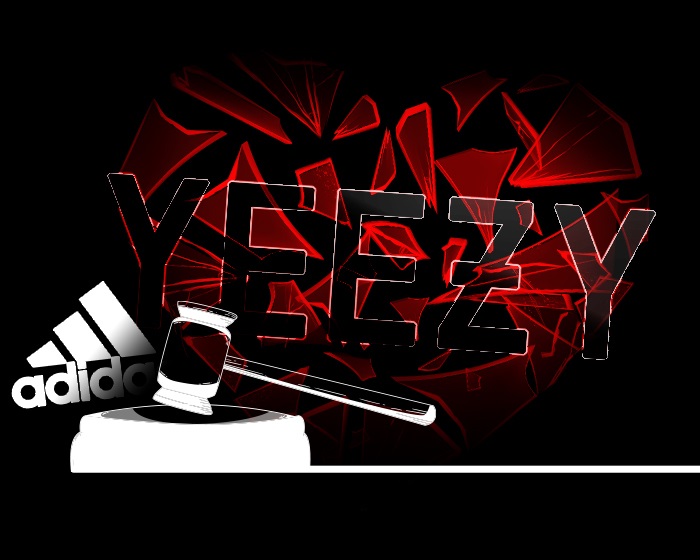 His tweet and Instagram posts promoted hate speech according to both IG and Twitter. That led to both of his accounts getting banned on October 10, 2022. In the meantime, his Balenciaga and GAP collabs also reached an end. There was only Adidas left, and people were starting to ask whether they wanna support a brand that supports Ye. Now whether it's to save face or because of peer pressure or actual conviction, Adidas finally dropped the ball.
The Statement
You can check out the full statement here, but we're gonna recap either way! In that statement, Adidas starts by condemning Ye's antisemitic hate speech and how they won't tolerate it. And then, Adidas terminates Yeezy partnership immediately, along with the production of collaborative goods. It also admits that this will result in temporary losses. Now whether the three stripes will bounce back after this remains to be seen.
However, the bombshell here is that they announced sole ownership of every previous product. And if you're familiar with Yeezy history, you'll know that this means a lot of hype and popular products! In other words, they just stripped Ye of his creations, and we bet that won't sit well with him.
What to Expect After Adidas Terminates Yeezy Partnership?
Although Yeezys will always have a soft spot in our hearts, we knew that day would come. So if you managed to invest in some previous releases, that may come in handy soon. Because even if Adidas carries on ALONE with Yeezy drops, it's not gonna be the same. But if we can't cop Yeezys anymore doesn't mean you won't still need sneaker bots for other hot collabs.
The hype might die around Adidas and Yeezys, but we still got Jordans, Nike kicks, and the New Balance newbies! So whoever said "there's plenty of fish in the sea" wasn't wrong. After all, the sneaker industry is bigger than just one brand, or one partnership and even if the kicks change, the community won't.