So, Adidas is making headlines, but not the good ones. With all the losses the brand is facing, it calls for another kind of discussion. Why aren't Adidas collabs doing what some Nike collabs are doing? Is the three stripes brand to blame for killing partnerships before they reach their peak? Are their choices of partners not very good? Well, we're gonna take a look at some of these partnerships and see where it all went wrong. But of course, we're not gonna discuss the Adidas Yeezy partnership because it's already dead.
Adidas Collabs That Deserve Better…
Adidas Pharrell Williams
Besides being one of the most influential music producers in the 21st century, Pharrell got style. And honestly, we think that the hype this partnership garnered in 2014 should've stayed. This is one of the Adidas collabs that could have easily matched the hype of Yeezys. However, the three stripes opted for oversaturating the market with the kicks. It seems like, at some point, Adidas x Pharrell stopped being a collab and became a household line like the Originals, Performance, and the new Sportswear!
So, where did they go wrong? There are several potential answers. The first could be because Pharrell doesn't have his own independent silhouette. Well, it's not really true, but all the kicks look like a cooler take on silhouettes that Adidas already owns. So maybe people are not into that, and that's what Yeezys brought to the table.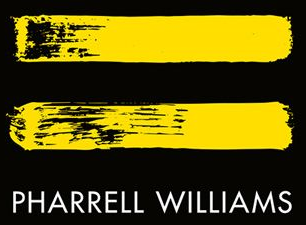 Another reason could be that the sheer number of kicks Adidas dropped is very high. You can legit find a random pair of NMD Hu at outlets. And we know how exclusivity, among other things, is key to a pair of hype kicks. So, we'll see whether the brand is gonna change that in the future and revive the line!
Adidas IVY PARK
Ahh, this is one of the Adidas collabs that took a shocking turn in 2022. We love Queen Bey, but the partnership doesn't seem to be it for many. And we can see it clearly reflected in 2022's revenues. You see, the profits in 2022 ($40M) dropped a whopping 50% from 2021's profits($93M). The 2022 profits were a lot less than what Adidas initially expected, which is $250M. That led to the brand dropping the 2023 forecast from $335M to $63M. Why did this happen though? Let's be real here, it's already hard to push sales from less than $100M to $250M. But also, the brand didn't build a strong rapport with people the way Kanye did by wearing his own apparel. Unless he was promoting another collab, it's Yeezy, Yeezy, and only Yeezy.
Meanwhile, Beyoncé is pretty private and rarely makes public appearances, let alone in her IVY PARK apparel. She did appear in most of the marketing campaigns though, so there's that. So whether that's the reason, or people simply don't like it, is not very clear. Maybe the brand should test and play around with how to push it all before the contract comes to an end in 2023. After all, Beyoncé is pretty influential with a huge fanbase!
Adidas Sean Wotherspoon
A designer who made the leap from the checks to the stripes. Sadly, the hype that his kicks had with Nike didn't make the leap with him. The one-time hit that Wotherspoon had with Nike in 2018 certainly didn't move with him. And that's obvious when you compare resale values. For example, the Nike 1/97 is worth $1,128 on average, while the Adidas Superstar Superearth is worth $137. Exactly.
Adidas Bad Bunny
This one hurts because it had some serious potential to be as big as the Travis Scott Nike/Jordan partnership. Bad Bunny was the most streamed artist on Spotify in 2022 and Billboard's top artist of the year. If that doesn't scream popular, we don't know what does. So, why doesn't the industry lose its marbles when he drops a collab, the way it does when Travis does?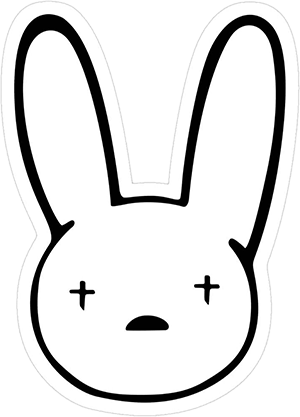 You see, Bad Bunny kicks are worth some good money in resale, but it's not the same as Travis collabs. For example, the "Easter Egg" Bad Bunny Forum low is worth $611 in resale on average! That could be due to the choice of sneakers. After all, we've seen that some Nike x Travis collabs weren't as lucrative and popular as Jordan collabs. Otherwise, exclusivity could play a part again in how popular a sneaker is.
Adidas Gucci/Prada
You see, when the wave of high-end sportswear hit, Air Dior kicked a$$. People paid a lot of money to get their hands on the exclusive kicks. However, when Adidas partnered up with Gucci and Prada, the release wasn't exclusive. And here, the failure of that venture is simply because Adidas didn't play the exclusivity game right. After all, when it comes to looks, Dior didn't change a lot about the Jordan 1! These two partnerships certainly have their niche, but they also deserved better.
So, What Conclusion Did You Draw?
Adidas is one of the biggest athletic footwear brands out there, and it's in almost constant competition with Nike. However, the brand fell behind in the last couple of years for multiple reasons. From not finding its "Jordan" to possibly bad leadership and marketing, we hate to see it lose. We certainly would love to see it come back to the hype map when it comes to sneakers! After all, it will always be a part of the sneaker culture, so why not be good at it? In the meantime, make sure you know what's going on in the industry on our blog! Godspeed