The Air Dior Collab Took Our Flight to the First Class!
It finally happened! The collaboration of the year finally dropped. However, it wasn't the way we were expecting it. So today we're discussing everything about the Air Dior collaboration, from the design to the pickup details. Hope you're ready for this luxury ride because we certainly are! And if you love everything Jordan, make sure you check out the complete Air Jordan history here!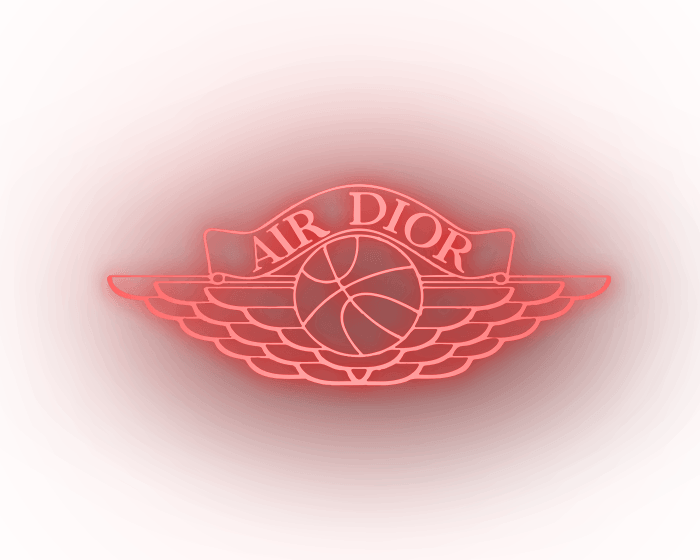 Air Dior: A Dream of Luxury Since 2019
Well, it certainly is a dream for millions of sneakerheads. But let's go back to where it all started: 2019. We got the first sneak peek back in December 2019 by none other than Travis Scott, who's also one of Nike and Jordan's hottest collaborators. Later on, images surfaced of the low top Air Dior. Initially, the release date was set in April 2020. However, due to the COVID-19 pandemic, the release was postponed, as many brands took a stand to fight the virus!
The Design
Well, we'll be lying if we said that the kicks are not a sight to behold. The high top Air Dior features a white and wolf grey upper. The swoosh this time comes with the Dior oblique all over it. The wings logo on the collar replaces Air Jordan with Air Dior! We can also find the Wing and Dior brandings underneath the translucent outsoles. Air Jordan low features pretty much the same details with the difference being the Wings logo on the heels.
Availability
A question most of us asked, but we low-key knew that they'll be extremely exclusive. And our speculations turned out to be true when we found out that each pair will have its own number. Only 8,500 pairs of Jordan 1 High were available, tributing the release of the silhouette in 1985. On the other hand, 4,700 pairs of lows dropped as a tribute to the date Dior was founded! So that makes a total of around 13,000. However, 5,000 pairs were distributed to Dior's top client. And if we do the math, only 8,000 pairs are left for the rest of the world!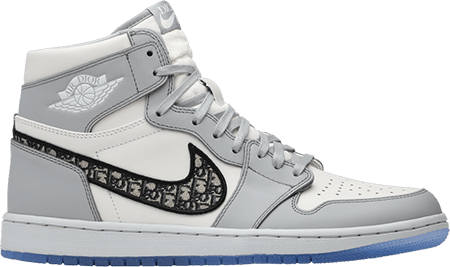 Release Process
You get what you pay for. $2,000 and $2,200 price tags certainly get you a lot! The purchase isn't your usual online cop or store pickup. There was a whole process in order to pick up your pair of Jordans! Dior x Jordan set up a whole microsite for people to register. Once you register, you could choose one pair (high or low) and one pick up boutique. The website worked on a first come, first serve basis. However, the surprise was that 5 MILLION people registered to buy the 8,000 pairs! It's safe to assume that this is the most action Dior has seen in a while!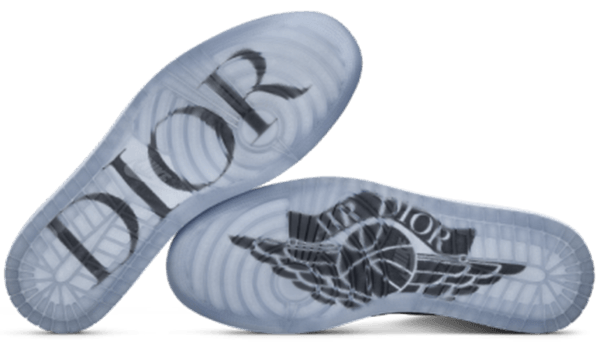 The lucky peeps received emails to pick up their pair from the Dior boutique they selected. But that's not all! On the Chinese market, there was a whole different online experience via WeChat. But then again, Dior isn't a stranger to selling on this app. They've been doing it since 2017!
https://twitter.com/JustFreshKicks/status/1280539825209249795
Resale Talks!
The Air Diors have easily made their way to the list of this decade's most expensive releases. And if we wanna be realistic, they're definitely this decade's most expensive kicks on resale platforms! Air Dior High currently resells between $16,000 and $25,000! Meanwhile, the low top's resale values go somewhere between $11,000 and $25,000. That's actually an all-time high for a low top Air Jordan 1!
Air Dior Apparel Capsule
Although the kicks already dropped, the apparel will be available starting today July 8, 2020. You can find them at Dior boutiques and pop-ups at Selfridges Corner Shop (London) and Taikoo Li (Chengdu). However, the Selfridges pop-up will provide a very cool experience to the customers for 13 days! In accordance with social distancing, Selfridges will take the concept of air to a whole new level. Glass walls will cloud up with smoke and show the Air Dior logo with the number of pairs left countdown!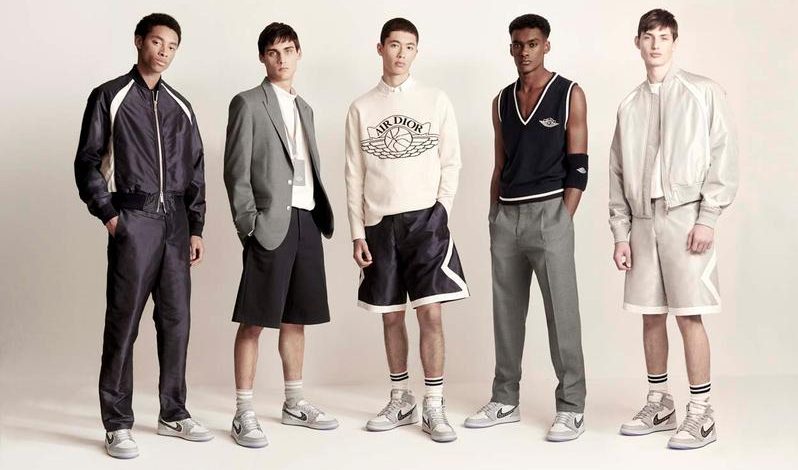 Travis Scott, once again, showcased the Air Dior ready-to-wear apparel and accessories collection.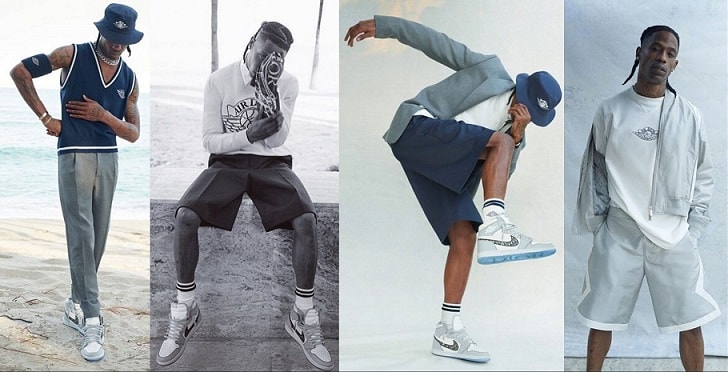 Here are some closeups of the Air Dior accessories dropping today!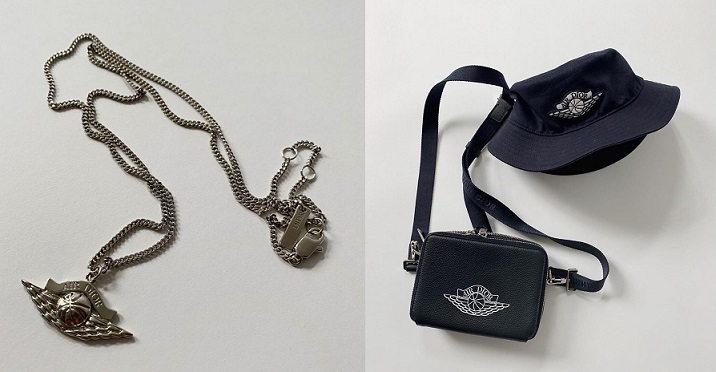 Tags: Air Jordan 1, Air Jordans, AJ1, Dior, Jordan, Michael Jordan, sneaker resale
Posted in Jordans, Nike 0 comments