In the wake of the worldwide outbreak of COVID-19, the economy took a major hit. A lot of businesses are struggling, brands are losing, and many many people lost their jobs. However, some brands decided to take a stand and help in the fight! So if you're stuck working from home and don't know how to help, it's a good idea to check out the initiatives.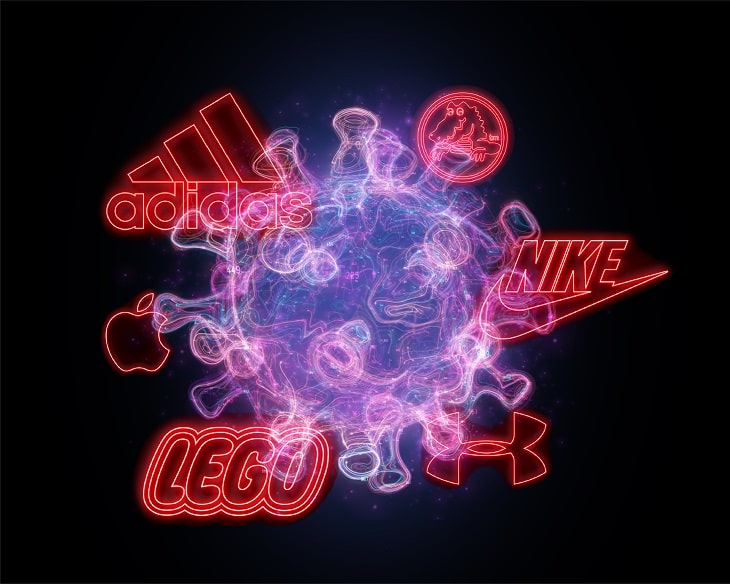 Sneaker Brands and Their COVID-19 Initiatives
Nike
Being one of the most influential sneaker brands, Nike might have to face the biggest losses in revenues. Despite the increase in online sales. However, regardless of the losses, Nike is taking some of the biggest and most responsible initiatives, globally.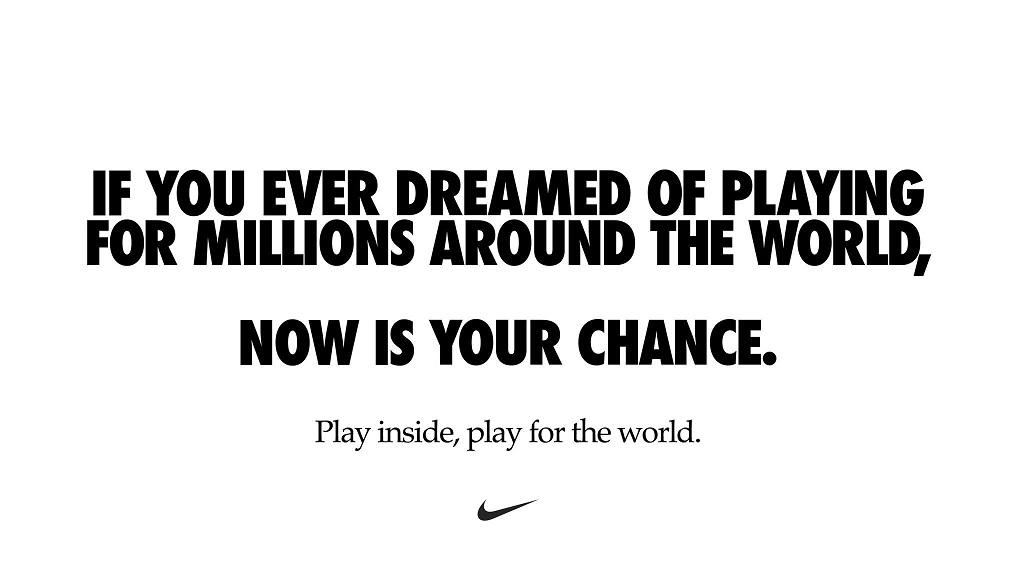 In terms of money, Nike has donated more than 17 Million USD to date. This number is split into different categories. Initially, the help was global, then the company focused on helping the locals since they're a huge part of their workforce! So part of the donations went to China and Europe, the Middle East, and Africa while the other part went to Oregon based foundations. That's not all though, Nike is working with Oregon Health & Science University professionals. Together, they're now making protective face shields out of footwear and apparel material.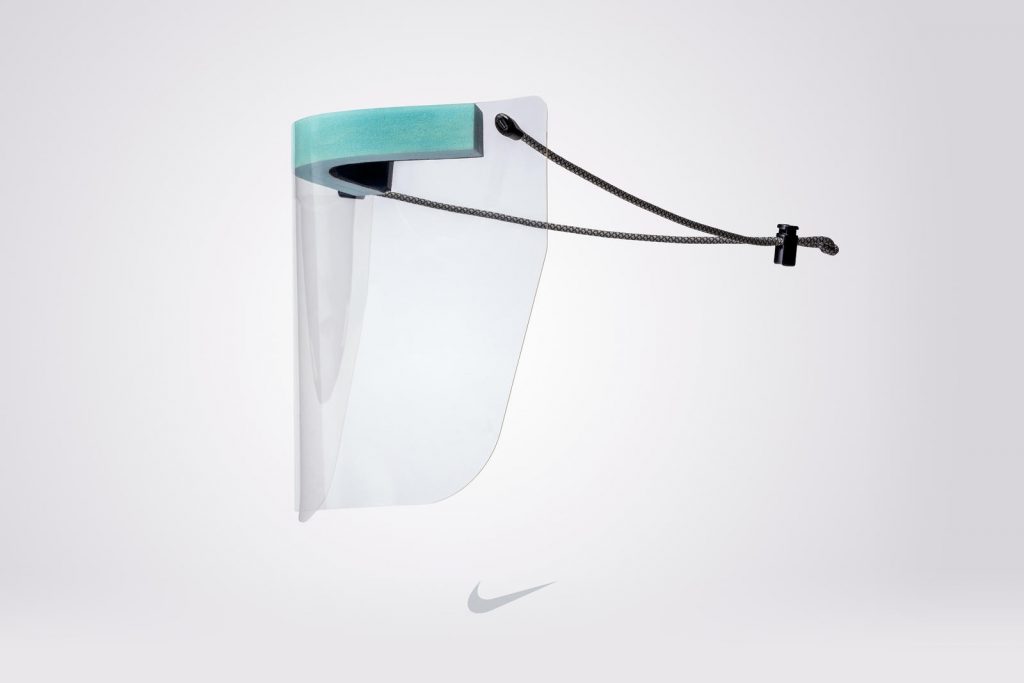 Adidas
The company received a major backlash from the sneaker community and worldwide following their CEO Kasper Rorsted's controversial statement about keeping Adidas stores open, weeks into the COVID-19 outbreak. However, the statement quickly changed and the brand is now producing 3D-print face shields for health workers, with the help of Carbon! However recently, again, Adidas is making the headlines for all the wrong reasons! After refusing to pay rent for their store locations in Germany, backed up by a government emergency law that excuses tenants temporarily from paying. The brand regretted immediately and apologized stating they will after all pay rent. Desperate times call for desperate measures. But how desperate could the German giant really be?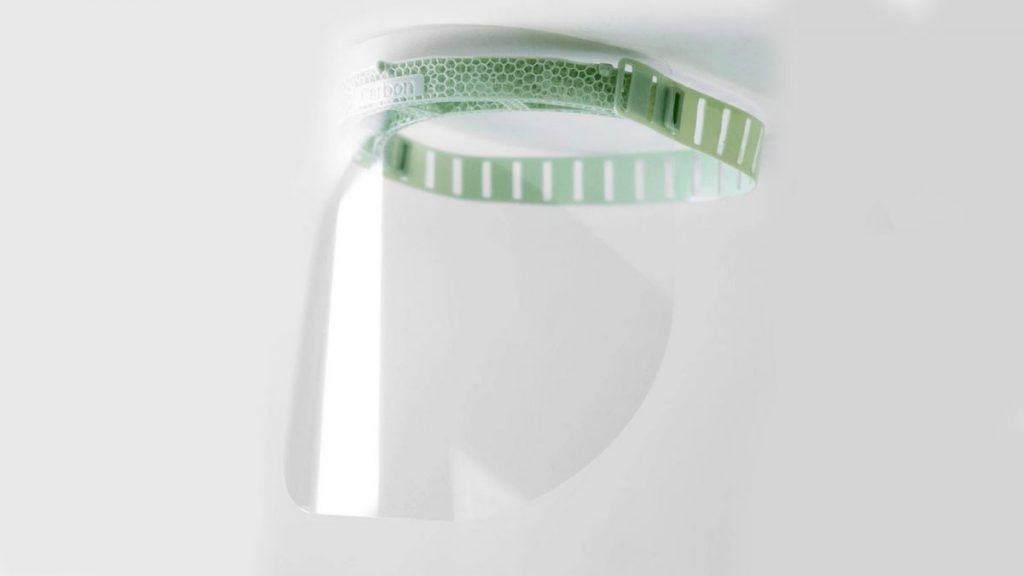 Under Armour
Another one of the best sportswear and sneaker brands rolled their sleeves up and began manufacturing face masks, shields and fanny packs to help make health workers' work the tiniest bit easier. Under Armor is making around 100,000 masks per week! The brand is also considering making hospital gowns to support healthcare providers and 3D printing other types of face masks. Moreover, Under Armor will be donating $1M to Feeding America, an association that helps fight hunger by providing food to people in need. And another $1M will be going to  Good Sports, a company that supplies youth sports leagues with equipment and apparel.
New Balance
Another sportswear giant decided to fight medical supplies shortage by producing their own masks for hospitals across the United States. NB also pledged to donate $2M to non-profit organizations to help fight the communities suffering losses due to COVID-19.
Now, more than ever, our communities need our support.

For full details on the New Balance Foundation's $2 million in non-profit grants to support the COVID-19 pandemic, please visit https://t.co/2nEK9WM7Zn pic.twitter.com/p2uP1hJGww

— NB GivesBack (@NBGivesBack) March 24, 2020
Brooks Running
The US-based company also stepped in and started a shoe donation initiative! As a thank you to all healthcare professionals, Brooks Running is giving 10,000 free pairs of sneakers to make their work a bit more comfortable! Moreover, the brand is encouraging people to workout from home instead of going for a run outside.
https://www.instagram.com/p/B-fYJ57J210/
Crocs
A healthcare professional's best friend! And the brand knows that because it pledged to give 10,000 free pairs per day for people on the front lines of the battle all over the US. But after seeing the huge response, Crocs boosted the number of pairs to 20,000 daily! That's not everything though. Crocs will also donate up to 100,000 pairs to select facilities and organizations. The company Knows that it's time to give back to all the heroes wearing scrubs out there!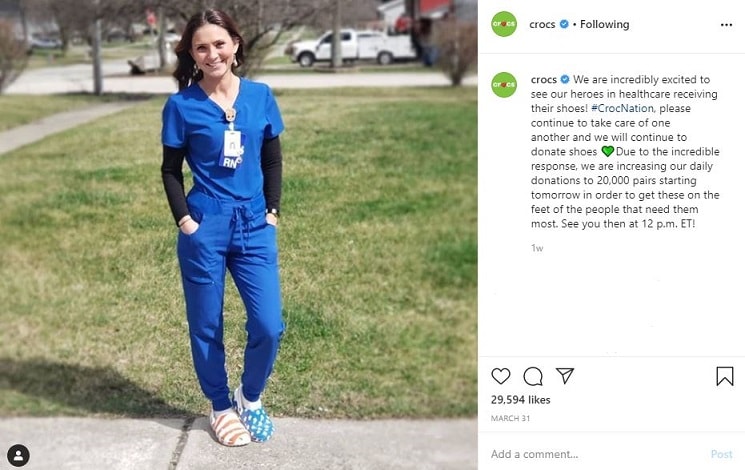 Other Brands, Similar Measures!
Apple
Apple is always unique in how it does things, and protective gear is no different! The face shields the company designed are made of three parts: the shield, the band, and a silicone strap! They are easy to assemble, washable, and reusable. In addition, Apple introduced a new app in collaboration with the CDC, FEMA, and the White House. The app helps people learn about safe practices, and they can take an anonymous survey (no need to sign in) that will assess their medical case and give them suggestions!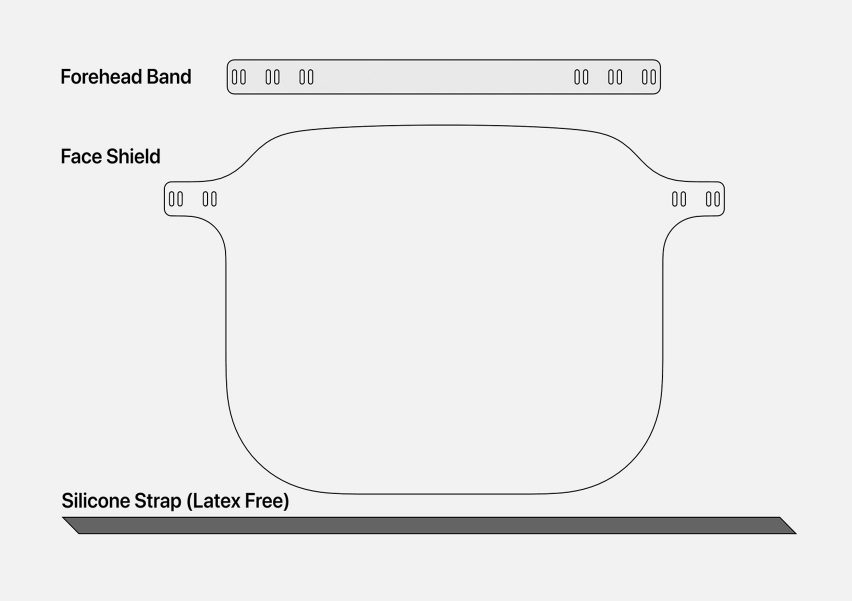 LEGO
Whatever your domain, you can always find a way to help. LEGO Foundation and LEGO Group certainly made sure of that. They teamed up and donated $50M to Education Cannot Wait which will provide education for kids in need. They also launched the LetsBuildTogether hashtag to help parents keep kids entertained!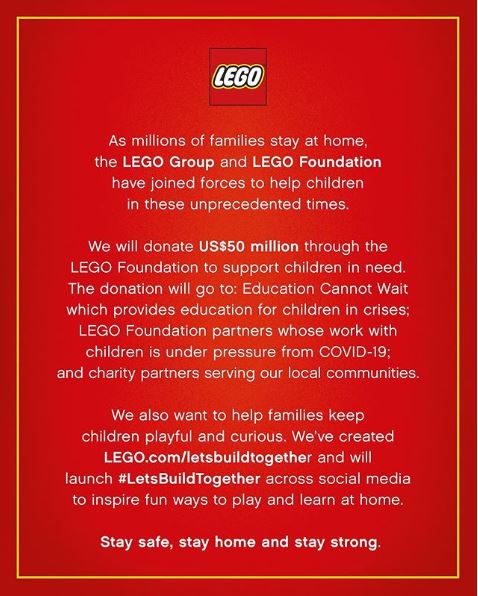 Dyson
Dyson managed to design a brand new ventilator to help combat COVID-19. 10,000 ventilators will be distributed to hospitals throughout the UK. Meanwhile, James Dyson announced that he will also donate 5,000 ventilators, The CoVent, internationally! However, professionals are worried about the ventilators missing "Peak Week".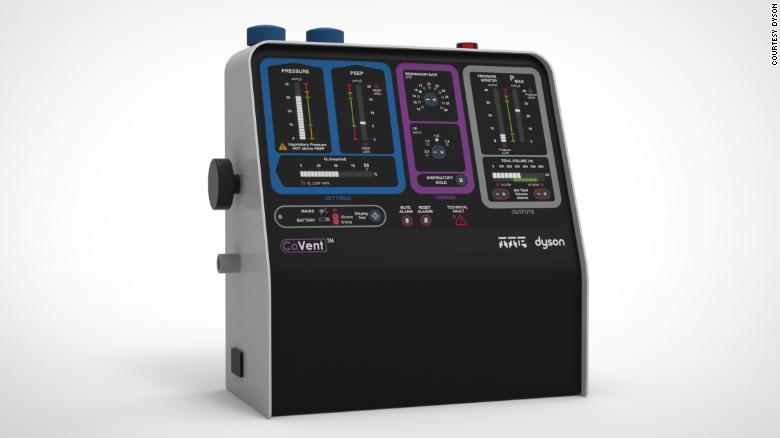 Ventilators are machines that help the lungs accomplish their task: help us breathe. COVID-19 makes the gas exchange harder inside the lungs due to inflammation and the lungs filling with liquid. That's where ventilators, which consist of a pump machine and a tube, come in. The pump forces air in and out of the lungs to make sure that everything is in order.
TikTok
Yes, you read that right. What became the go-to app and worldwide virtual getaway during quarantine is donating $250M to support different causes! $150M will go to healthcare professionals and medical supplies. $50M will go toward the communities affected by Coronavirus. These communities include artists, teachers, and families. However, $10M of the 40 will come directly from donations made by the TikTok community. The last $50M will be going to educators and professionals working on distance learning!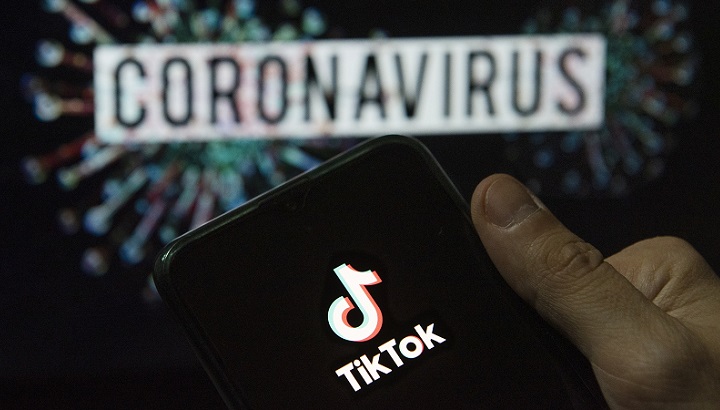 L'Oréal
Ever since COVID-19 broke out, hand sanitizers and alcohol-based gels generally became as limited and exclusive as Travis Scott's sneakers. But definitely more vital! That's why L'Oréal took it upon themselves to produce hand sanitizers and hydroalcoholic gel. The company will also donate $1M to people in need. Finally, L'Oréal froze all the debts smaller businesses owe the company because everyone is struggling financially right now. Beautiful inside and out!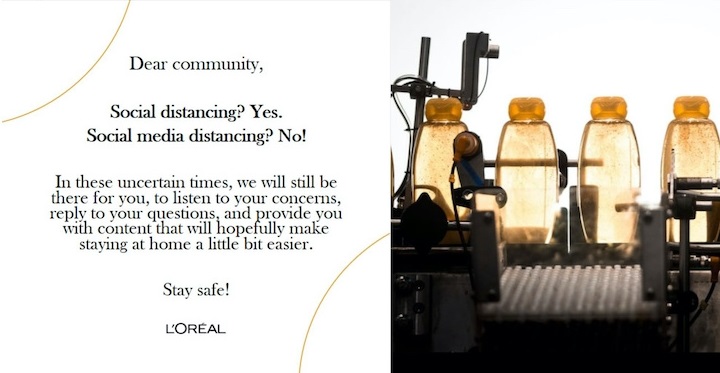 Skims
Kim Kardashian, through her shapewear line, announced that they will donate $1M to support families that COVID-19 affected. Which got us wondering where Kanye West is now? And what will he be helping? All eyes on you, Ye! But Kanye's no stranger to charities and giving back to his community so we're sure we'll hear from him soon.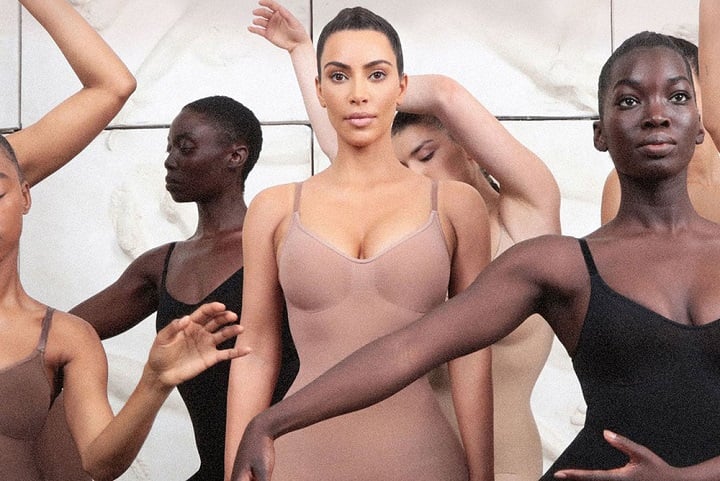 Will Everyone Follow Suit?
Names and brands from all industries and regions have already taken the initiative to help against this outbreak, each in their own way. Be it by donating money, manufacturing masks, medical covers or disinfecting gels, waiving debts and loans, or getting involved in research to find a cure.
However, there are still many big names and corporates we haven't heard from. And the public is watching. The world, the sneaker industry, and humanity, in general, are taking notes. When all is said and done, and the pandemic is over, people will know where to invest their money. And who deserves the support they can give.