The sneaker industry is ever-growing, and it's definitely not gonna slow down any time soon. From its connection to other industries to birthing a whole new one, it's definitely here to stay. But in today's world, it's a bit harder to crack into the world of kicks if you don't know better. But don't worry, that's what we're here for! Today, we're gonna do a little bit of brain work and discuss what makes hyped sneakers actually hype.
This knowledge will come in handy if you think you have what it takes and decide to become a reseller. And since you're reading this, then you're already halfway through that decision! So, are you ready to learn the difference between a hype pair and your average beaters? If you're already familiar with the basics, why not jog your memory with a reread? And if you wanna level up your game, then you might wanna take a crack at sneaker botting basics!
Hyped Sneakers Recipe!
Choose Your Brand Carefully
We're gonna be honest here, not all sneaker brands are worth investing in. That's why you should always stay in the loop and know which brands are the most popular. Naturally, one of the leading brands in that department is Nike along with Jordan Brand. And before the Adidas Yeezy breakup, Yeezys were also a powerful contender. Finally, New Balance has been doing some solid work for the last couple of years. Sadly, Adidas seems to be killing its collabs one by one, but we sure hope for the best.

Look at the Background of the Shoes
A very important part of the sneaker game is sentimental value. Sometimes a pair builds hype just because of the story it holds. One of the masters at this game is Jordan Brand. Air Jordan plays on the backstory of the kicks with retros and new colorways, and almost always sells out. Most Jordans have a story to tell, and sneakerheads are into that storytelling. You see, every OG Jordan that dropped during MJ's playing days holds a legendary moment with it. This contributed to His Airness becoming the king of endorsements.
Availability
Exclusive runs always win the hype game. The availability of brands like Vans and Converse makes the kicks lose value on the resale market. So naturally, they make really fantastic beaters. However, companies like Nike and Adidas capitalize on exclusivity as well as general releases. An excellent example of that would be Yeezys during their prime. Getting your hands on a pair was a big deal, and the kicks were worth a lot in resale. However, the exclusivity card isn't a long-term strategy. Sadly, the partnership ended in 2022 and didn't survive long enough for us to see how things will turn out.

Collaboration is Key to Hyped Sneakers
We'll repeat, not all collabs are worth the flip, but collabs are usually worth the money you'll invest in them. When a popular brand collaborates with an equally cool brand, the results are very hyped sneakers! And that's how an otherwise available brand can give us a hot pair of kicks. Obvious examples of this are Fear of God x Vans Era 95 DX Marshmallow. It retailed for $90 and currently resells for $1,200 on average! Another one is Off-White x Chuck 70 Hi "The Ten" which retailed for $130 and resells for around $1,800. Of course, this was due to the relationship between exclusivity and value. The kicks we mentioned were pretty rare!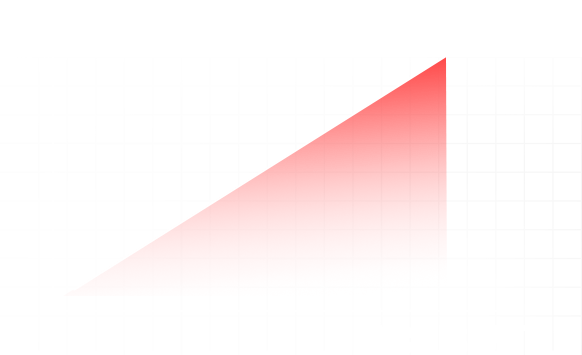 On another note, Adidas failed miserably to create hype with their IVY PARK and Pharrell partnerships. Yeezy, as we already mentioned, lost some of its appeal but was still worth copping. However, sneaker collabs like Travis Scott with Jordan and Nike are literally what's keeping the hype world together. So, again, there's more at play here than what meets the eye.
A Good Endorsement Does Wonders!
Choosing the right athlete is crucial to the marketing game. The Jordan endorsement is living proof of that. Remember the time when Michael Jordan didn't want to sign with Nike? Converse, as the best basketball shoe company back then, didn't see much in a rookie. MJ wanted to sign with Adidas but they couldn't make basketball shoes so they passed up on the offer. However, Nike was willing to sign a deal, and thanks to Mama Jordan, they did!

After signing the deal and agreeing to give Jordan his own shoe, Nike expected $3 million worth of sales. However, they ended up selling $126 million! So how does that relate to our talk? Simply put, Michael Jordan, even as a rookie, was a sensation and the public loved him. This love translated into sales when the first Air Jordan 1 dropped in 1985! After all, everyone wanted to be like Mike. And that marked the birth of hyped sneakers.
Again, Nike does wonders when it comes to endorsements and collaborations. So if you take a look at this list of Nike athletes, you'd know that Nike has no shortage of awesome kicks. Though they're not all hype-worthy, they're a constant income for the brand because they're popular!
Advertising Could Create Hyped Sneakers
Who doesn't remember the Jordan series of commercials starring MJ and Spike Lee? Or Adidas's "Impossible is Nothing" commercial that features Muhammad Ali and other famous athletes? Commercials and marketing campaigns are very important elements of the hype culture. A very well-executed marketing strategy would make all the difference in the world. "Tickle Me Elmo" is the perfect proof of that! Anyway, if you wanna check out some cool sneaker commercials, check this out.
Last Thing You Should Know About Hyped Sneakers!
Hyped sneakers are not just the byproduct of the design process. Although the design does play a part, it's not always what makes or breaks a release. In fact, ugly kicks can still be worth a whole lot of money if a brand plays the game right. And sometimes, sneaker hype depends on many factors that even these brands can't control. Otherwise, we wouldn't be having this whole discussion, would we?
But one thing is for sure, getting hype kicks is hard. That's why you should have a good sneaker bot to help you out in the vicious online copping world! After all, you won't be the only sneakerhead looking for a way to cop the hottest kicks on the market. Luckily, NSB3 is coming soon, and with it a lot of upgrades that will give you the boost you need on drop day. From a brand-new Nike SNKRS module to the AI Captcha solver, here's what you should expect from the upgrade! Godspeed