Why Should You Invest in Sneakers Today? Find Out Now!
The sneaker resale market has been here for decades now, and it became a business venture. People are buying and flipping sneakers like they trade Pokémon cards! However, some people are still in doubt about if they should invest in sneakers or not. Well, if you invest in sneakers right, you could turn that into a side hustle. Because who doesn't wanna make enough money from one pair that a 9-to-5 job wouldn't give you in a month? The choice to join is quite obvious by now since kicks can easily turn into a profitable investment!
The sneaker resale business turned into a billion-dollar industry not too long ago. Of course, a number like that will attract a lot of people. However, the sneaker reselling gig is not easy. It doesn't come cheap, and it's definitely not made for anyone! Find out if you're fit for this business right here! It might sound as simple as getting some kicks and flipping them, right? Well, hate to pop your bubble, but it's much more than that!
What Will You Need to Invest In Sneakers?
To invest in sneakers, you'll obviously need sneakers. To cop sneakers, you need some tools that can get you through queues, and straight to the checkout page. Tools such as a great sneaker bot, some killer sneaker proxies, and a reliable server. This combo, if you don't know already, costs a whole load of cash that you will happily pay to kick off your career.
Now, say you got a great bot like NSB and the best proxies, you're still not quite set. There's the issue of which sneakers to buy! If you're still new to this, you might think this answer requires experience. But it's really simple if you're simply interested in flipping kicks. Just go for whichever makes you more money!
The Big Decision
We gotta point out something to you though. Some kicks are easier to cop, but they don't make as much profit as the more difficult pairs. So then, it's a quantity vs quality thing. Should I buy 10 pairs of a sneaker that makes me $100? Or 1 pair of a sneaker that makes $1000?
Well, with all the exclusivity and hype we're seeing, the 1K pair will have a lot of competition. Going for it isn't wrong, especially if you're in it for quick money and don't mind taking the risk. But you can't always rely on this, because it could be a while before you get another pair like that!
But Now That NFTs Are Here…
Some people are choosing to invest in NFTs instead of sneakers lately. And we can certainly see the appeal there. Less physical hassle, especially if you're short on storage space. Of course, there's also the matter of keeping them clean and brand new. Moreover, NFTs are feeding on people's FOMO, which is usually how industries thrive. After all, that's how the sneaker industry started! We all wanted to be like Mike at some point… and lowkey still do. Anyway, NFTs are becoming big, and the line is still getting blurred between NFTs and sneakers and music!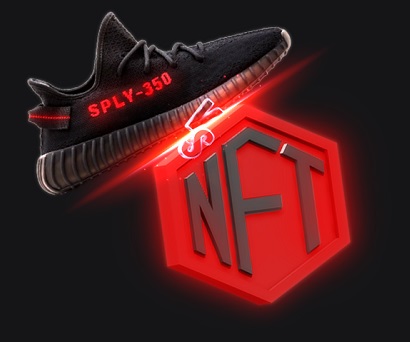 But, there's always a but. NFTs are still relatively new, and people aren't easily trusting, especially with all the online scams. So if you wanna venture into the world of NFTs, you gotta know what you're talking about. In the meantime, sneaker reselling remains the best option for now. We'd recommend dividing your assets, because why not? Nobody should have all their eggs in one basket!
Invest In Sneakers Carefully!
Because we can't leave you hanging like that, we decided to do a round-up of the best upcoming kicks. Some may not be as profitable as you'd imagine, but copping them in bulk will definitely bring in mo' money mo' money! Air Jordans and Yeezys are also always a welcome addition to the rotation. But you should probably study your options because not all kicks can get you the profit you want! And if you wanna stay in the loop, make sure you read our blog for the latest sneaker news. Godspeed 🔥
Tags: sneaker resale, sneaker resell, sneaker reselling
Posted in Adidas, Nike 0 comments