Money Talk: How Sneaker Reselling Can Turn Into a Long-term Investment
We can't talk about sneakers and not mention reselling and resale value. Sneaker reselling has always been a thing in the industry. It's actually the reason why so many sneakerheads join the game in the first place. This choice is quite justifiable, for sneakers can easily turn into a profitable investment. Making you thousands of dollars, and saving you from the misery of an 8 to 5 job.
The sneaker reselling business turned into a billion dollar industry not too long ago, and it's now worth around 6 Billion dollars. Understandably, this number attracts more and more people to join in. However, sneaker reselling is not easy, doesn't come cheap, and it's definitely not made for anyone.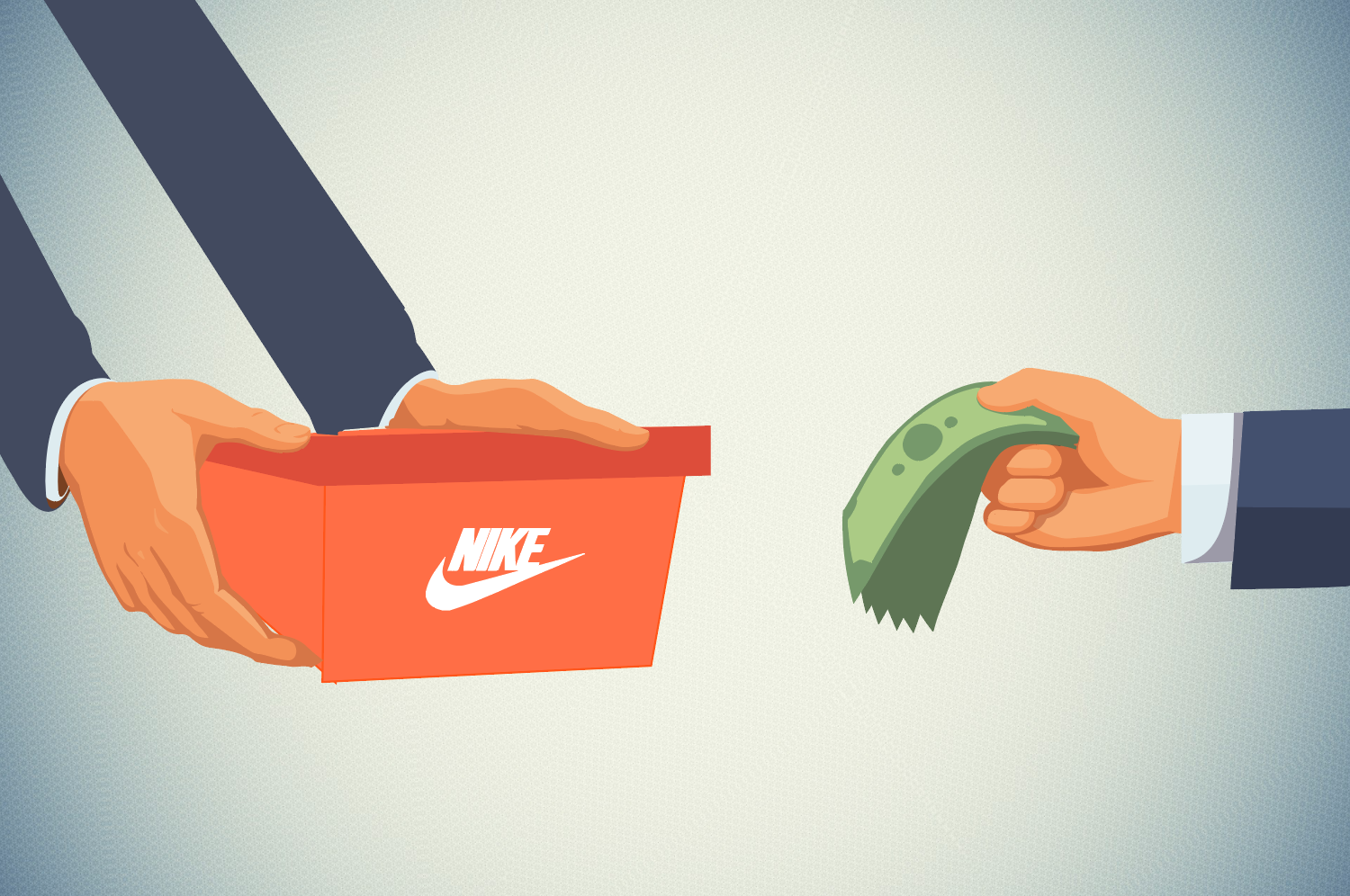 It may seem as simple as log into a website, buy some sneakers, and then post them on StockX or on GOAT.com and BAM! You got cash! But it's not so easy nor is it very fun, for that matter.
What Will You Need?
To start your sneaker reselling business, you need sneakers. To cop sneakers, you need some state-of-the-art tools that can get you through any queue, and straight to the checkout page. Tools such as a great sneaker bot, some out of this world sneaker proxies, and a server. This combo, if you don't know already, costs a whole load of cash that you should happily pay, to kick off your career.
Now, supposing you got the right bot and stocked up on proxies, there's the matter of which sneakers to buy?
If you're still new to this, you might think this answer requires experience. But truth is, even the most experienced of sneakerheads get confused at times. Crazy release days such as April 14th, 2018 can make everyone wonder about which kicks are more worthy of their time and money.
But if you're in for sneaker reselling, then the answer is right there. Go for whichever makes you more money!
Though, we need to point out something. Some sneakers are easier to cop, but they don't make as much profit as ones that are more difficult to get. So then, it's a quantity Vs. Quality thing. Should I buy 10 pairs of a sneaker that makes me $100? Or 1 pair of a sneaker that makes $1000?
How can you make such a decision? Read on to see what we believe will make great short-term and long-term investments for you as a sneakerhead.
Sneaker Reselling 2018-Q1

Going through which releases would've been a great boost for your sneaker reselling business, we get the following list:
Off-white X Nike Air Jordan 1
This release happened on March 3rd, and so far it can be considered the biggest cop this year. Fetching its owners over 790% net profit. So for the upcoming releases, anything similar to this pair is a must cop!
This very special Nike Air Max 97/1 was the winner of Nike's design contest. The fact that it's a winner and the great features and colors it offers, made the sean Wotherspoon a big Win. Today, owners of that Nike Air Max can fetch around 300% net profit over the shoe's original price.
Point to be made here is that this pair in specific seems to be making more profit as the days go by. So, you are allowed to weep the loss of this one!
Retailing for just $110, the Nike PG2 PS was a great catch for all basketball/ gaming fans. The shoe offered features that perfectly reflected the soul of the PlayStation. On the secondary market, the Nike PG2 PS is making over 300% net profit, making it fun to wear and a fortune to sell.
Sneaker Reselling as an Investment
Off-white X Converse Chuck Taylor
The almost see-through, never dropped last year shoes, are gonna drop soon enough now. Out of all the Off-whites dropping this year, and there are a lot of these, the Chuck Taylors are a must-cop.
Release Date: 12/5/2018
Retail Price $160
Expected resale value $1300
Off-White X Nike Air Jordan 1 UNC/ Powder Blue
The first Off -White Air Jordan 1 was a great sneaker to sell, therefore this one will be just as good. Especially that this colorway is very different from Virgil's previous drops with Nike
Release Date: 26/5/2018
Retail Price $190
Expected resale value $1300
BBC X Pharrell Williams NMD
Unless they drop at a certain exclusive event, make sure you do your best to cop these. In fact, this should be a rule you live by, any limited or exclusive release by Pharrell Williams is a must cop.
Release Date: October 2018
Retail Price $250
Expected resale value $1000
Pharrell Williams NMD China Exclusive
It was revealed recently, that this pack will stay true to its name, and will drop exclusively in China. And as you know by now, the word exclusive means profit in sneaker language. Although many complications may accompany this drop such as finding proxies and billing and shipping addresses that would do the trick. But regardless, find a way to cop a pair or several pairs of this pack.
Release Date: May 12th, 2018
Retail Price: $250/ Pair
Expected resale value $800
Levi's X Air Jordan 4
The first denim version of the Levi's X air Jordan 4 dropped earlier this year and made quite fuss when it did. A real fuss that the police had to shut down the launch at SoHo location due to safety concerns. Now the collaboration will continue with 2 new colorways, white and black, featuring the same denim material seen in the previous one.
Release Date: 16/6/2018
Retail Price $200
Expected resale value $700
Yeezy Boost 350 V2 Sesame
Another release by Kanye West and Adidas will see the light in August. Preceded by 2 V2s and a 500. The expected resale price usually depends on the stock level. But, the deal with Yeezys is that their resale value is highly correlated with how much fans accept them. So since this pair looks so similar to the original 350 Oxford tan, which Yeezy fans love,  chances for it to make a good profit are high.
Release date: August 2018
Retail price: $220
Expected Resale Value High
Adidas X Dragon Ball Z Collection
This collection doesn't include just 1 or 2 pairs, it features 8 distinct shoes, each representing a character from Dragon Ball Z. Every pair will be sold with a matching figurine of the character as well. So if selling the shoes don't make much, you can start a habit of collecting action figures. Which if you hold on to long enough, can become a really big investment. Expected resale price for the pairs in this collection is still not clear, but considering the hype of Dragon Ball Z, you should keep your eyes open on them. And not only do you get to sell sneakers, but you can also start collecting and selling action figures. Which is another exceptional and money-making investment?
Release Dates: Between August and December 2018
Retail Price $110 – $160
Expected Resale Value High
Many more to Come
If you've been observing the latest news carefully, you'd know there are still plenty of Nike X Off-Whites dropping this year. Blazer studios, Air Force 1 Lows, and a couple of air maxes.Copping any of these will certainly add a sum to your bank account. So make sure you don't miss out on any of these releases.
So if you were planning on starting your sneaker reselling business, then you chose the right year to do so. 2018 is still loaded with valuable releases that can surely make you a decent profit.