Why Should You Invest in Sneakers Today? Find Out Now!
We can't talk about sneakers and not mention reselling and resale value. Sneaker reselling was a thing in the industry ever since it started. It's actually the reason why so many sneakerheads join the game in the first place. The choice is quite obvious since kicks can easily turn into a profitable investment! If you invest in sneakers right, you could turn that into a side hustle. And with time, it could become the main hustle and save you from the misery of an 8 to 5 job.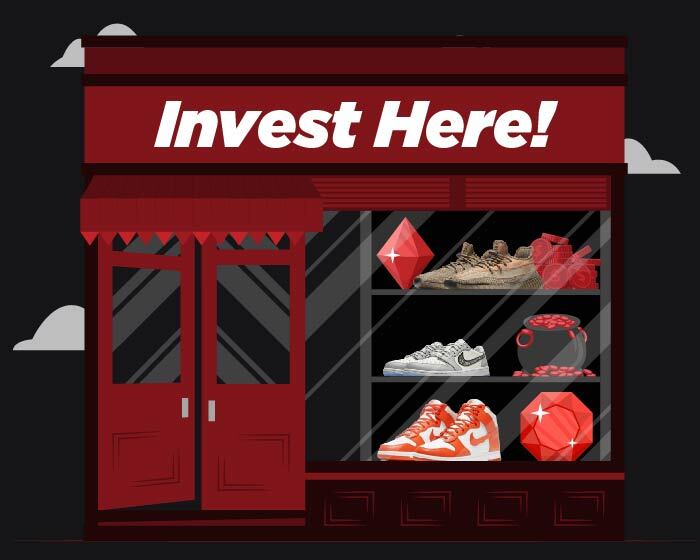 The sneaker reselling business turned into a billion-dollar industry not too long ago. Naturally, a number like that will attract a lot of people. However, the sneaker reselling gig is not easy. It doesn't come cheap, and it's definitely not made for anyone! Find out if you're fit for this business right here! It might sound as simple as getting some kicks and flipping them, right? Well, hate to burst your bubble, but it's much more than that!
What Will You Need to Invest In Sneakers?
To invest in sneakers, you'll obviously need sneakers. To cop sneakers, you need some tools that can get you through any queue, and straight to the checkout page. Tools such as a great sneaker bot, some killer sneaker proxies, and a server. This combo, if you don't know already, costs a whole load of cash that you will happily pay to kick off your career.
Now, let's suppose you got the right bot and the best proxies, there's the matter of which sneakers to buy! If you're still new to this, you might think this answer requires experience. But truth is, even the most experienced of sneakerheads get confused at times. But if you're in for sneaker reselling, then the answer easy. Go for whichever makes you more money!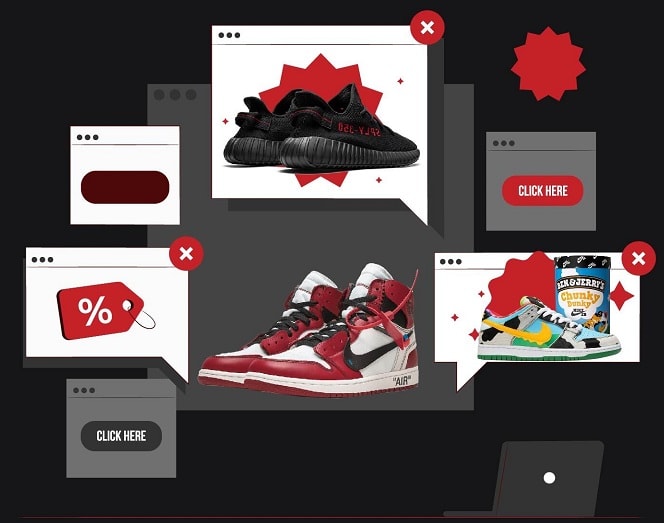 The Big Decision
We need to point out something to you. Some sneakers are easier to cop but they don't make as much profit as ones that are more difficult to get. So then, it's a quantity vs quality thing. Should I buy 10 pairs of a sneaker that makes me $100? Or 1 pair of a sneaker that makes $1000?
Well, with all the exclusivity and hype we're seeing, the 1K pair will have a lot of competition. Going for it isn't wrong, especially if you're in it for quick money. But you can't rely on this all the time, because it could be a while before you get another pair!
Invest In Sneakers Carefully!
Because we can't leave you hanging like that, we decided to do a round-up of the best upcoming kicks. Some may not be as profitable as you'd imagine, but copping them in bulk will definitely bring in mo' money mo' money! For example, the 50 new Nike Dunks are definitely up high on our list. We also have the awesome Nike SB Dunk lineup of 2021's Tokyo Olympics! Air Jordans and Yeezys are also always a welcome addition to the rotation. But you should probably study your options because not all kicks can get you the profit you want!
Many More to Come
If you've been observing the latest news carefully, you'd know there are still plenty of Nike Off-Whites dropping soon. There will also be a lot of other releases in store. Any of these will certainly add a sum to your bank account. So make sure you don't miss out on any of them! So if you were planning on starting your sneaker reselling business, then you chose the right time to do so. 2021 is still loaded with valuable releases that can surely make you a decent profit! Good luck!
Tags: sneaker resale, sneaker resell, sneaker reselling
Posted in Adidas, Nike 0 comments