The world is always on the move, especially when it comes to making money. And with inflation hitting hard worldwide, everyone's looking for a side hustle to make some extra cash. That's why we decided to go out and compile a list of the best things you can sell for profit! Whether you wanna make money online or via real-life transactions, there's something for everyone. Although sneaker resale is a great way to make money, it's always a good idea to keep your options open. So let's check out what you can sell and how to make money from it!
What You Should Know Before Starting Out
Whether you're a teenager or an adult, there's always a place where you can start out. However, keep in mind that you don't necessarily need capital to begin. But if you do have some money you can spare, it might come in handy depending on the venture you wanna follow! Your business could start by reselling items you already own, items you make, or new items you purchased. Now, let's take a look at some places you can start from!
Flip-Worthy Things to Sell for Profit
Furniture
Are you handy when it comes to furniture? Well, this could be your ticket to extra cash! If you find a piece of used furniture, you could always give it a new life and renovate it. That way, you can resell it for a lot more than you acquired it for! Sometimes people are just glad to get rid of something and take it out of the way. And this means that you could get an item for a very low price, if not for free!
Now, for this, you might need to invest in some paint and tools. However, that investment will definitely be worth it when you flip the items. And who knows, it might become your niche and main source of income!
Clothes
There are many reasons you would wanna get into reselling clothes. First, upcycling and reusing clothes is a way to be environmentally conscious. Second, not everyone can afford brand-new clothes and will opt for pre-loved items. Third, some items are out of production and people happen to like items with a vintage vibe to them! If you wanna know more about why secondhand clothes are awesome, check this out.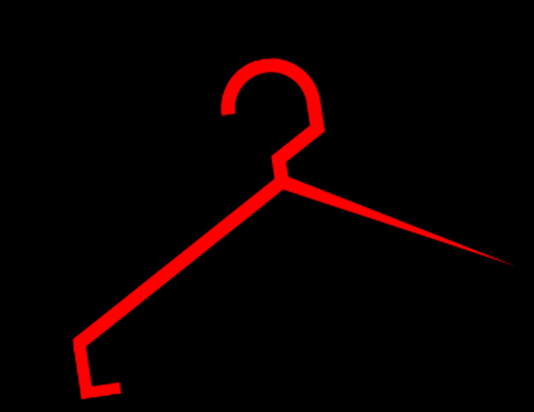 So, the next time you visit a thrift store or a yard, make sure you go through the rack thoroughly. And if you don't have enough money to do that just yet, don't worry. You could always go fishing in your closet where you'll find items that you never wore before. And well, sometimes you don't even remember buying these items. So why not start there?
Books
Contrary to popular belief, people still like to read as a hobby or recreational activity. Yep, there we said it. And if you're a reader, then you know the struggle of saving money to buy books. So, why not invest in your hobby? If you're not big on keeping books, why not flip them? In fact, some people prefer used books and their worn-out feel to brand-new ones. Moreover, you can always thrift random books in yard sales and at discounts. When there's a will, there's a way!
Sports Equipment
This is for all the people who wanted to go big on their new year's resolutions but decided against it. Or well, if you outgrew that 2.2lb (1kg) pair of dumbbells. So, why not make some good money out of that stuff? Especially if they're still in good condition! And you'll find that a lot of people are willing to pay as long as you're selling for less than the price of brand-new items. It also helps if you acquired the items either a long time ago or at a discounted price.
Toys
We're gonna split this section into three because there are several kinds of toys. First, we have toys that are still functioning or brand new that you can flip. Whether you bought these at a discount or got them as a gift, well they'll eventually be useful to someone. So make sure you know where to sell these and you're golden.
Second, we have vintage toys. These are definitely out of production, very old, and you'd consider them a bunch of junk. However, one man's junk is another man's treasure, and there are always collectors on the hunt for vintage toys.
Finally, we have Lego sets, which is a franchise of its own. There are always special edition sets that could go for hundreds (and even thousands) of dollars. So make sure you always check those discount aisles whenever you can!
Board Games
This could go under the toys banner, but well, they're a section of their own. A board game is fun for the whole family. And a nostalgic game that's not around anymore? Priceless. A lot of people would pay good money for a game that holds sentimental value for them! Or simply, for a game that's hard to come by today. Maybe it's time to go digging in your attic, huh?
Collectible Cards
We know, we know. Pokémon cards were probably the first thing to pop into your head when we mentioned collectibles. And it's true, Pokémon cards, Yu-Gi-Oh! cards, and others are always in demand, especially that rare card that eluded you for a long time. So if you know where to buy trading cards and where to sell them, you can make some decent money!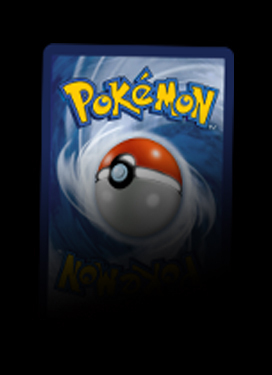 There are also sports cards that many collect and older ones are usually pretty valuable! So if you or your dad grew out of that collection, you could cash out on it. Moreover, a sports card could get extra valuable if it has an autograph on it! Of course, that also applies to sports memorabilia and such.
Anything Vintage
Really, anything that isn't in production anymore (or old editions) has a place in a certain collector's display. And let's face it, anything is sellable if you try hard enough. You got clothes, shoes, toys, stamps, electronics, etc, etc… The list goes on! So make sure you do a quick inventory assessment and check out what you own before you get thriftin'.
Where to Find Things to Resell?
When you're done looking in your closet and attic, you'll wanna expand your search. So here are some places where you can find some gems:
Yard sales

Thrift shops

Clearance sections in stores

eBay

Craigslist

Junk shops
Our advice here is to be vigilant and try to avoid scams. And always negotiate with the seller (respectfully) in order to get a better deal!
Best Places to Flip Items
eBay

Amazon

Etsy

Social Media (Instagram, Facebook, Reddit, Twitter, etc…)

Local transactions in real life