Today, we're going back to the basics! And if you're serious about your love for sneakers, then you'll wanna stick around. You can't really be a sneaker fan and not know basic sneaker terminology. So naturally, we got your back, and we're gonna give you the ultimate list! From basic sneaker slang to words that seal a deal, you can find anything you need. But if you're looking to take your education a step further, we also have a sneaker botting guide for you! Now, let's dive into the world of sneakers, shall we?
Sneaker Terminology – How to Talk Kicks 101
Before we get into the world of sneaker terminology, we got a disclaimer (of course). Some words have multiple meanings, depending on who you ask. So to be fair, there are no wrong meanings, unless it's way off. Just make sure you know the context and you're good to go!
A – C
Aglet: That tiny bit at the end of your shoe laces. Could be plastic or metal!
AIO: All-in-one bot like yours truly, NSB. Usually supports Footsites, Shopify, Supreme, and if you're lucky Nike SNKRS.
B-Grade: These are the kicks you'd find at outlet stores. They might be popular, but because of manufacturing flaws, they made it to outlet shelves. Not gonna stop many from buying but to each their own!
BNIB: Brand new in box. This is a pair that's still in its original box with original packaging and accessories.
Beaters: Your favorite pair of sneakers. The one you wear whenever you don't know what to wear, you know? It's that comfort pair you keep wearing until it's unwearable.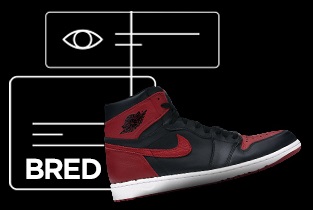 Bred: Gotta thank Jordans for this one! The black and red combo became a signature after all the "banned" Jordan 1 drama. It's also one of the most popular Jordan colorways overall along with the Chicagos! This colorway transcended the brand and became a thing on its own.
Bricks: Sneaker flops, as far as flops could go in resale. It's a pair of sneakers that everyone copped for the sole purpose of flipping it. However, it ended up flopping by not being profitable enough, or at all!
Colorway: The same Jordan 1 silhouette (find under S) can come in different color variations. That's a colorway!
Cop: The impeccable art of purchasing sneakers.
D – F
Dubrae: That's the little ornamental tag on the lower part of your laces. You can read about its interesting history and origin story here.
DS: Deadstock. Originally, deadstock sneakers were ones that aren't manufactured anymore. However, in today's sneaker reselling world, deadstock means sneakers that no one wore yet. In other words, it means brand-new kicks. Mind you, they could be 30-year-old DS sneakers.
F&F: Friends and family exclusive sneakers. The shoes our sneakerhead dreams are made of!
Factory Laced: Kicks that are still in the same lacing they left the factory in. Usually a point in favor of DS kicks.
Flaking: Did my back hurt your knife?! Flaking means backing out of a sneaker deal after agreeing to everything with the buyer/seller.
Flip Flop: Sneakerheads who suddenly change their mind about a release from "drop" to "cop".
Fufu: Fake sneakers, and boy do we hate them. It's a cute name for something so annoying, right?
FSR: Full-size run. Means when a sneaker release is dropping in all family sizes, from the men's all the way to the toddlers!
G – L
GOAT: Greatest Of All Time, just like Michael Jordan! Usually, the word will pop up in different sports and music debates. However, you'll also hear it in the sneaker industry when discussing colorways. Heck, a whole resale platform goes by that name! 
Grail/Holy Grail: Just like the legend, some sneakerheads go on a quest to find their own sneaker grail. It's usually a personal must-have that a person's collection isn't complete without it.
High/Low/Mid: So Air Jordans come in different cuts, and obviously, people refer to each by their height. Usually, Jordan 1 Mids are the underdog because real sneakerheads are loyal to the highs or lows!
HS/QS: Hyperstrike and Quickstrike. A Quickstrike is usually a drop with low stock to exclusive tier-0 (find under T) stores. Hyperstrikes are even more exclusive, and they're usually F&Fs.
Hypebeast: A person who likes and cops a pair of sneakers because everyone else is hyping it up. Sneakerheads (find under S) usually look down on those!
Insole: The removable bit on the inside of the kicks where your foot sits. Brands usually get creative on those, especially in collabs.
Js: Short for Air Jordan sneakers because who has time to say all of that?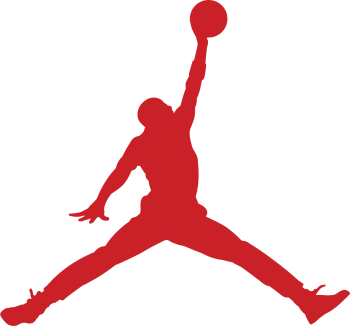 Jumpman: Air Jordan's logo, which is Michael Jordan's famous silhouette. And that logo itself, just like everything in this brand, has its own story!
LC: Legit check. You should always do that before buying any pair of sneakers because you never know where the fakes could come from!
LE: Limited edition sneakers. Pretty exclusive kicks, but not as QS pairs. So yea, these are kinda more attainable.
M – P
Midsole: The part of the shoe where the cushioning system usually sits.
NWT: New with tags. This is an alternative to deadstock.
OBO: Or best offer. It means the seller will take the best value a buyer offers to him. However, it could also mean that the price is debatable!
OG: The word every sneakerhead knows better than their own name. OG meant "original gangster", but that soon became "original" only. And an original colorway is the one that dropped when the silhouette itself dropped!
On Ice: People usually keep a pair of sneakers on ice for future wear. 
Outsole: The part of the sneakers that contacts the ground. Some kicks even feature art on the outsoles!
PE: Could stand for player edition or exclusive, but what's the difference? Well, a player edition usually gets a public release, while the player exclusive is for the athlete's feet only.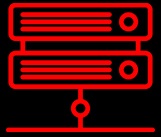 Proxy: It's a mask for your IP address that can give you the chance to cop multiple sneakers simultaneously. You can read more about them here!
R-S
Reseller: A person who cop kicks just to flip/resell them later on. It's a full-on industry, despite sneakerheads' misgivings.
Restock: A pair that was out of stock comes back in stock. These kicks are usually already ready to drop and in storage.
Retro: A re-release of a certain sneaker. In other words, the brand remade these sneakers from scratch.
Sample: An early prototype of what a sneaker will look like. These never get a public release, the final product does. This is why owning a sample is no easy feat and you'll need strong plugs!
SB: The Nike Skateboarding division, aka where the SB Dunk (and other silhouettes) magic happens!
SE: Special edition. This is a pair (or colorway) that drops to celebrate a certain occasion or event.
Server: A high-speed computer that can take the load instead of your own PC on release day. You can learn more about it here.
Silhouette: It means the shape or model of the sneakers. For example, you can tell the Yeezy 350 or Jordan 1 just from their silhouette!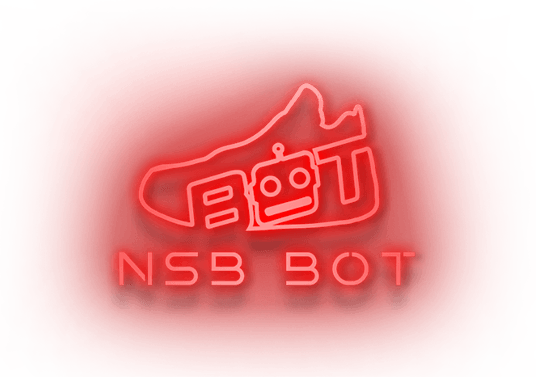 Sneaker bot: An automated software program that can help you cop the pair of sneakers you like, or more! You can learn more about it all here.
Sneakerhead: A person who likes sneakers, collecting them, and wearing them! It doesn't matter whether they're hype kicks or not. What matters is that the person knows what's up in the industry!
SP: Special project. Describes Nike's most experimental collabs and releases!
T – Z
Tier-0: A retail shop that has access to Nike's most exclusive releases! You can check some of them out here.
Toebox: The front section of the sneakers. Some sneakers are distinguishable just because of it!
TTS: True to size, which means you should stick to your usual shoe size when buying a TTS silhouette. This also can come in handy when you're looking up sneaker size guides!
Upper: The part of the shoe that sits on top of the sole unit, technically everything around your foot.
VNDS: Very near deadstock. That's a pair that maybe someone tried on for a bit of time but still qualifies as "unworn".
W/WMNS: A women-exclusive pair of sneakers.
WTB/WTS/WTT: What to buy/sell/trade. The buyer or seller usually follows this up with all the specs!
Now That You Know Your Sneaker Terms…
What's stopping you from going out into the sneaker world and looking for your niche? You could find yourself anywhere as long as you stick to what you like! This sneaker terminology list will come in handy whether you're in it for the flip or the flex. But you'll also want to check our blog for all the latest sneaker and botting news! That way, you'll know what's up in the industry without having to look far and wide. Godspeed