The sneaker industry is getting as big and inclusive as ever. It's also easy to always focus on the beasts in the industry and forget the other brands. However, today we're spicing things up with one of the brands that pass as industry underdogs. New Balance has always been "there," but it's been doing some great work in the last couple of years. This is why we're gonna ask a very important question: How does New Balance fit? And we're gonna check out how some of our favorite silhouettes fit. Let's hop on this educational ride!
We know it's never about one brand. That's why you'll wanna check out our Jordan, Yeezys, and Dunks size guides!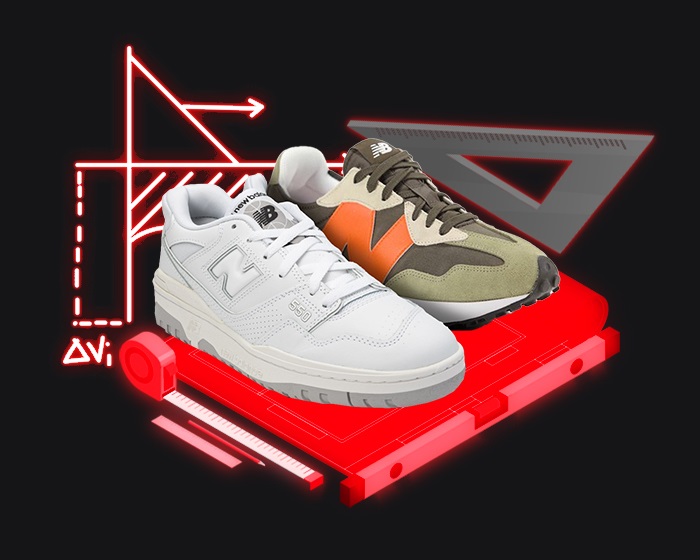 Ever Wondered How Does New Balance Fit?
As we already mentioned, it's easy to know everything about big brands. So today, we're treating New Balance like the huge brand it is. Here's how the coolest NB silhouettes fit!
How Does the New Balance 990 Series Fit?
Although most New Balance sneakers should directly fit out of the box, there are always some exceptions. Let's start with the classics of classics. New Balance 990 should fit well for most, but it'll feel a bit roomy. So if you like a snugger feel, make sure you go half a size down. And that applies to all versions of them!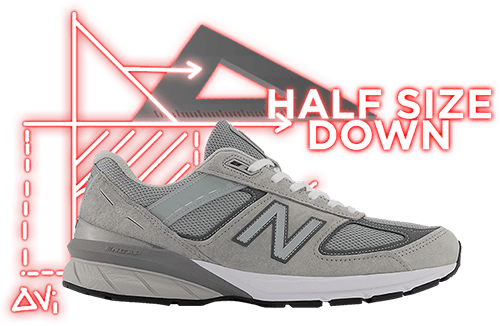 As for New Balance 991, it's the exact opposite of the 990. It has a natural snug feel, so if you want it roomier, go half a size up! And if you'd like to get the 992s or 993s, you'll be happy to know that these babies fit true to size. The cool thing about NB shoes is that they come in half sizes. That way, you won't have to worry about going too big or too small.
How Does New Balance 237 Fit? – A Bit Small So Half a Size Up!
Now, we're talking about some really cool pairs! First off, we've got the New Balance 237, and this one fits true to size. Meanwhile, the NB 327, although similar to the 237, runs a bit small. So if you're considering this one, go half a size up. Both silhouettes are a great choice. They're actually so cool, even Casablanca wanted in on it!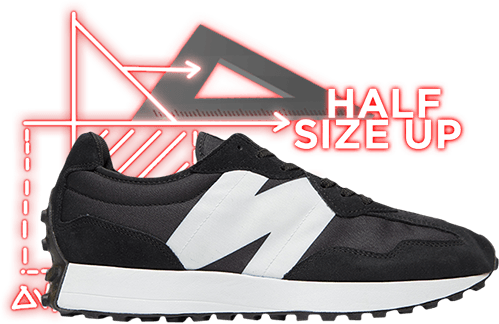 How Does New Balance 550 Fit? True to Size!
Next, we've got the classic New Balance 550. This silhouette witnessed a well-deserved, cool revival. And since everyone should own a pair, you should know how New Balance 550 fits. It actually fits true to size. So go on and shop your heart away! And the last of the 500s, the NB 574 also fits true to size!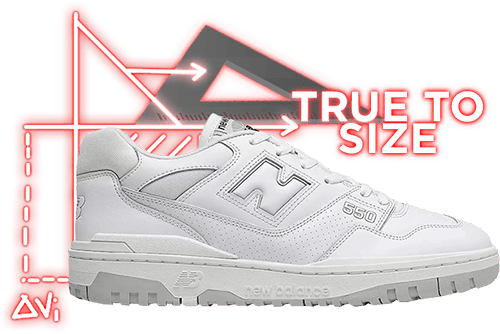 And the last pair on our list is New Balance 2002R. This silhouette is one of the best around today, and many popular figures agree. Let's not forget about the amazing Joe Freshgoods and Salehe Bembury collabs, shall we? If you wanna buy one of these, then you gotta go half a size up because it comes a lil snug.
Now That You're Ready for Your New Balance Shopping Spree…
You gotta know that when sneakers become popular, demand for them shoots up. And we all are aware of how much good collabs can affect hype! So if you're serious about your New Balance game, you'll wanna get the hottest kicks. But to do that, you're gonna need a sneaker bot like NSB. NSB will dramatically increase your chances at successful cops. But make sure you know what a bot entails; if you don't, check out this botting guide! Godspeed 🔥