So here you are, about to land your first pair of Air Jordan 1 and feeling the excitement! However, something is bugging you in the back of your mind. There are no physical stores where you can try on your first pair so you're left with speculation. So before you make the decision and order a pair online, you gotta know how do Jordan 1s fit! But beyond that, how do the other silhouettes fit? Don't worry, we'll cover all the bases just for you!

How Do Jordan 1s Fit?
Air Jordan 1 first dropped in 1985, and it was the start of something beautiful! We got so many hot colorways throughout the years, but the holy trinity always prevails. And we mean by that the Breds, the Chicago, and the Royal Blue Jordan 1! If you don't own these in your sneaker collection, then you must be looking for an awesome pair of 1s. And if you're copping online, our advice to you is to stay true to size! And maybe, if you don't want the toes to crease go half a size down. We don't recommend that for wide feet though!
What About Air Jordan 3, 4, and 5 Fits?
Another classic is the 1988's Air Jordan 3. The first Jordan silhouettes by the sneaker designer Tinker Hatfield. He then went on and designed 20 other AJ silhouettes! The 3s are still very special thanks to the revolutionary elephant print design. Our favorite 3 colorways are the White Cement, Black Cement, and DJ Khaled's Father of Asahd! And if you have any of these 3, then you better have bought them true to size.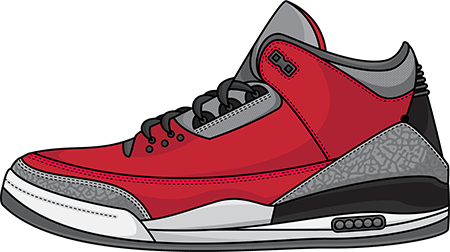 Now, a year later, and AJ4 dropped. The 1989 silhouette runs a bit tight especially if you have wide feet. So we highly recommend you go half a size up fam! And if you're looking for epic colorways, then we recommend going back to the OGs. The coolest ones are the Breds naturally, and the Fire Reds. But naturally, we can't forget about Travis Scott's collab!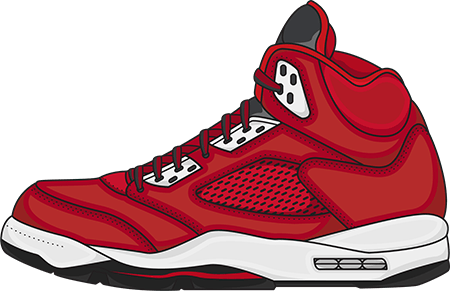 And then, Air Jordan 5 came and made everything even better! The sneaker industry was shooketh when the shark teeth design dropped. The whole design was combat-ready, don't you say? And to make it look better, it should be true to size! The best colorways are the Fire Reds, the metallic Off-Whites, and the Tokyos. That's our opinion mind you.
The Air Jordan 6s and 7s!
Now that we know how do the Jordan 1s fit, we'd like to take it up a notch. The 6s and 7s dropped in 1991 and 1992 respectively! They're pretty similar in many ways, even the design. And if you want either of them, you gotta go half a size down with both. Now if you're wondering what our favorite colorways are, then read on!
Air Jordan 6 Colorways: Infrared, Carmine, and Travis Scott's Olives.
Air Jordan 7 Colorways: Olympic, Hare, and Flint.
How Do Jordan 1s Fit? Just Like the 11s and 13s!
Air Jordan 11 holds a lot of sentimental value for sneakerheads in the industry since 1995. When we get a retro release, you can literally feel the buzz! And the kicks certainly look very cool. And if you wanna dive into them, you better buy them true to size! Our favorite colorways are naturally the Breds, Concords, and the iconic Space Jams.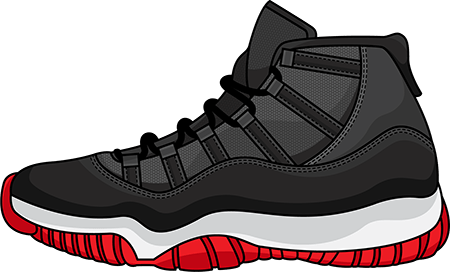 Air Jordan 12 was the silhouette His Airness won the fifth championship with back in 1997! However, they actually dropped in 1996 The silhouette is pretty luxurious, and so are the materials on it. So when you wanna rock them kicks, half a size down should be enough until you break them in. And our favorite colorways are hands down Flu Game, Cherry, and Taxi.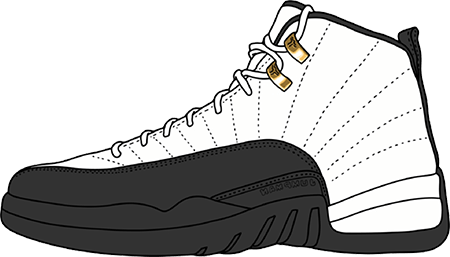 Last but not least, the 13s came in 1997. And they were a pretty wonderful pair that highlighted the black cat's stealth! When you're stealthy, you need the kicks to be true to size! And if you're looking for a sick pair to own, choose between the Breds, Flints, or Playoffs!
Now That You Know How Do Jordan 1s Fit…
You gotta own a pair and flex them! Maybe flip a few too for some side cash, but you do you. Anyway, if you wanna do either, a sneaker bot might be just what you need! And if you do own a sneaker bot, then you know you can go nowhere with them sneaker proxies. But no matter how good you are, a sneaker bot guide almost comes in handy! Godspeed 🔥