So we all know that Michael Jordan established himself as a cultural icon around the world. Who didn't wanna be like Mike when they were a child? I know I did! On and off the court, Jordan was a role model for so many of us. And Nike signed the GOAT as a rookie in 1985. But that's when we knew that we could get a part of MJ and have it right in our home. And not just any part, we got to have his kicks! That was a turning point in the world of sneakers and sneaker resale. In fact, Air Jordan set the building block for "hyped sneakers" and the industry as we know it. We also love styling our Jordans with the right outfit! But because of this popularity, Air Jordans aren't the easiest to come by. That's why we decided to give you some pointers on how and where to buy Jordans!
And speaking of hot releases, Jordan 4 Taupe Haze is dropping soon, and Jordan 1 Supreme could be cooking!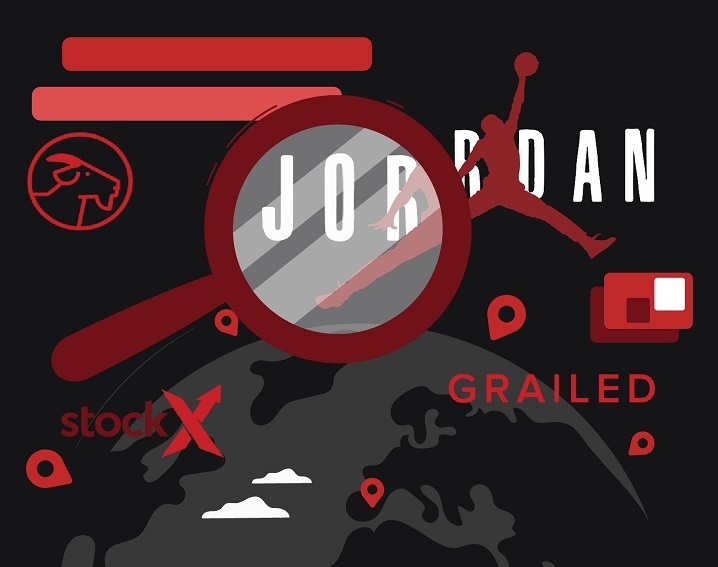 How to Buy Jordans
If you're reading this, then you probably tried buying a pair of Jordans and found them out of stock. Went to the resale market and that same pair costs way above the retail price. Well, we've got the solution for you! A sneaker bot like NSB would help you get the Jordans you want for retail. NSB supports over 200 websites to give you a higher chance of copping the pair you need.
It also supports Supreme, and retail sites making it the best and most efficient all-in-one bot in the game! NSB is one of the oldest and most consistent sneaker bots to cop Air Jordans or any other exclusive sneakers for that matter. Unlike many of the top bots in the game, NSB is actually in-stock and currently only costs $349! 
So if you're looking to get the best bang for your buck, you have to get NSB with all its features, advantages, and success potential. Click below to dive all in and start your reselling business on the right foot.

Where to Buy Jordans for Retail
There are two ways to buy a pair of Jordans. You can go for retail on release day and into a huge competition between thousands of sneakerheads. And if you missed the release and still want these AJs, it's the aftermarket for you! No matter the preference, we'll guide you through it!
Online Retail
So what you need to know is that there are different types of platforms and websites. Most online stores fall into one of these categories.
Footlocker US

Foot Locker Canada

Footlocker Kids

Lady Footlocker

Footaction

Eastbay

Champs Sports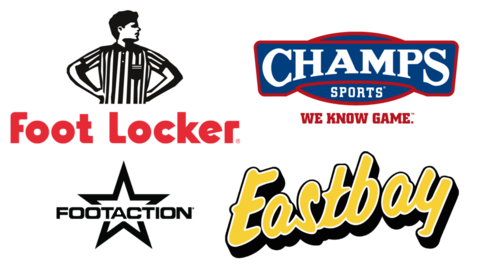 These websites are like… the elite of the industry! So if you're looking for a hype release, odds are you'll find it there. But just like you're angling them, so many other sneakerheads are doing exactly that! So your only chance at a successful checkout is with the help of a bot! And luckily, NSB is just what you need with all the latest updates it went through.
So, Shopify is an e-commerce platform where you can start your online business. Many retailers operate on Shopify, including some very famous stores. Now, most of these stores are Nike Tier 0. Meaning that they get the best and most exclusive Nike and Jordan releases. Here are some Shopify sites:
Kith

Undefeated

JimmyJazz

DTLR

ShoePalace

Fear of God

Travis Scott
So you definitely got the gist. There are a lot more Shopify sites, and NSB alone supports 100+ of them. You can actually see the full list here! You can always get a Shopify-only bot, but why not increase your chances?
Nike SNKRS
This is a whole different story! Nike SNKRS is the reason so many sneakerheads have heartache. What's better than landing on the "Got 'Em" page? And what's worse than that L when you didn't get 'em? The Nike website is so special that you need a Nike bot exclusively for it! Because sometimes, you get that special release that will only be available on Nike!

Physical Stores
Although most transactions are becoming digital, we still like the physical feel of the shoe hunt. Covid-19 definitely ruined the fun of waiting for release day. We certainly hope that it'll slowly, but surely pick back up! On the other hand, we remember crystal clear the sneaker riots that an exclusive release created. The trick here though is to be as early as you can to catch the size you want!
Where to Buy Jordans on the Aftermarket
Online
Finding exclusive Jordans on resale platforms is just like buying any sneakers. You need to choose the right website before buying. The most reliable websites are StockX, GOAT, Flight Club, and the likes, you can find more on that here. We'd definitely recommend going for the most secure platform, you don't wanna end up buying fake Jordans. You gotta keep in mind though, you'll be paying much more than retail, especially for a hype pair.
Consignment Stores
So consignment stores have been a thing ever since people wanted that exclusive Jordan release. And if you're looking for a pair that dropped a few years ago, that's the place you should hit. Consignment stores usually take a pair of kicks that you wanna sell and split the price by 80-20. Some of the most famous consignment stores are Flight Club and Stadium Goods. Sean Wotherspoon's Round Two also accepts used shoes (depending on how used it is).
All Set to Get that Pair of Jordans!
Now that you know how and where to buy Jordans, you're all set for the Jumpman hype. The golden rule though? Never give up on that pair you want so much, and try to get them in any way you can! And if you want to stay up to date in sneaker news, make sure you keep it locked on NSB's blog. Godspeed 🔥