Sneakers, community, botting, that's what we're all here for. And in the sneaker industry, anything can go down at any given moment. Every year, something takes the world of sneakerheads by storm. However, there are always constants that keep everyone hooked to the world of kicks and drip. One of these constants is Nike and the never-ending battle against Ws. In attempts to have a leg up on there, people turned to Nike bots. But what are the best Nike bots out there? And how do they help you start a profitable hustle? Let's find that out and more, shall we?
Adidas and Nike – A Symbiotic Relationship!
Before we dive into the techy side of things, here's a little assessment of how Nike got there. You see, Nike's biggest rival is Adidas, and they both upped the game in the industry. But when it comes to collaborations, the Nike game is way ahead. You see, Adidas' biggest asset was the Yeezy partnership because they played a perfect game of exclusivity there. And let's not forget Kanye's fanbase and him being a fashion icon too. However, that partnership ended in 2022, and Adidas collabs weren't as popular as Yeezy.
So, this left an opening in the industry that Nike totally took advantage of! From collabs to Retro releases, Nike gave us so many gems. It's almost a mine for sneaker resellers out there! And despite the brand's stance against bots and reselling in their terms of sale, people aren't slowing down. However, Nike SNKRS is a different kind of pain in the a$$, for which you'll need the best Nike bots.
What Is Nike SNKRS and Exclusive Access?
You're a Nike fan and wanna be part of a community with the latest release news? Then you definitely need the Nike SNKRS app. It launched back in 2015 during the NYC All-Star weekend. Basically, it's an app by Nike that allows you to keep track of the latest and most exclusive releases. It also gives you the story behind that release, especially if it's a hype pair. We know that sounds like a dream come true for a sneakerhead, doesn't it? Sadly, the reality is definitely not that easy.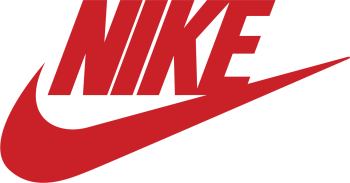 Drops on Nike SNKRS are usually very hard to cop, especially since most exclusive drops are raffles. But if that wasn't enough, Nike introduced the SNKRS exclusive access. That's like the VIP backstage access to the Nike SNKRS concert. But how do you get that exclusive access? Well, the invitations go to people based on their engagement on the app. So lucky invitees get access to kicks before the launch or despite a launch. And some kicks can be available only through exclusive access! But the best Nike bots will always find their way around anyway, so let's check them out now.
What Are the Best Nike Bots on the Market?
If you're reading this, then you're probably done with taking Ls on Nike SNKRS, and we get it. So does every Nike fan out there who's still trying to cop kicks. But if you really wanna up your game and have an edge over the others, you're gonna need the best Nike bots you can find! So let's check out what they are, shall we?
NSB3 – Putting the "All" in All-In-One bot!
If you ever thought about getting an all-in-one bot to level up your game, well, today's your lucky day! The NSB team is always listening to what the users need, and this time, it was a Nike SNKRS module. So, for only $499/year, you get to bot Nike, Shopify, Footsites, and even Adidas. But that's not all, because our users were on a roll with the fast addition of the Adidas Confirmed module! And well, an AI Captcha solver never hurt anyone, right?
TSB – The Shit Bot
Weird name for a bot, but this one has a vibe! In addition to its shitty sense of humor (if we may), it's one of the best Nike bots on the market. And if you're looking for a bot that delivers while being available, TSB could be it at $300/year. As for its specs, it supports 50+ regions worldwide along with constant updates and responsive support. So it's not a bad investment if you wanna go into the Nike resale industry.
Project Enigma
Another good bot that's dominating the scene lately is Project Enigma. However, the bot is not currently available for purchase. Luckily for you, bot rentals exist, and you can rent PE for around $8 a day. So if you're in a rush and don't wanna go the whole way in terms of investment, this is a great choice for you.
MEK
Although it's an all-in-one bot, MEK is proving to be a consistent Nike SNKRS bot! Moreover, the bot offers multiple subscription options that you can choose from. Unfortunately, MEK is out of stock, so you either have to wait for a restock, or go for bot resale. One last option you have is to look for bots that are available on the market!
What Else Do You Need with the Best Nike Bots?
Just like any sneaker bot, a Nike SNKRS bot needs the right setup to give you its best. And that setup includes proxies and Nike accounts. And just in case you need to know about botting generally, check out this helpful guide! Once you have all that in order, you'll be a step closer to reaching that "Got 'Em" page. Godspeed!