In this blog post, we're going all-in with all the Travis Scott collaborations. But first, we're doing a (not so) tiny recap on the industry! What started as a rubber-soled shoe in the late 18th century grew to become one of the most popular industries nowadays. The sneaker industry has come a long way since then. However, a gem that was discovered by Converse gave a new layer to the depth of it all!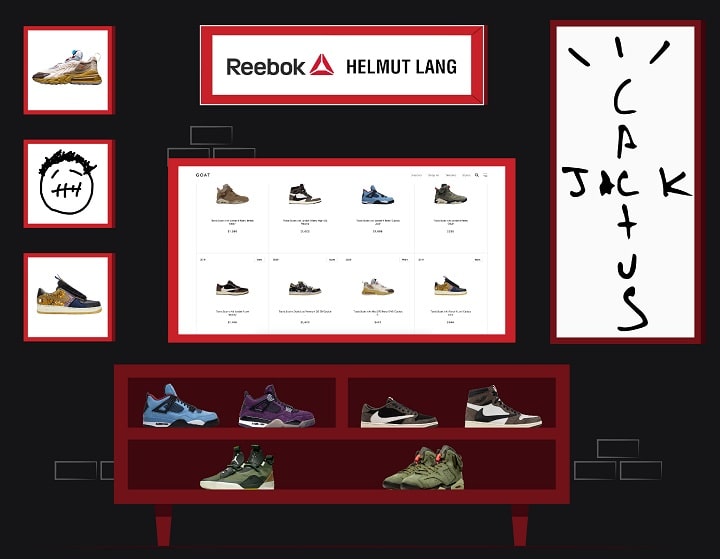 In 1923, Charles "Chuck" Taylor collaborated with Converse to give us the Chuck Taylor All-Stars. A timeless classic that was the turning point of how things went in the industry. That was the start of the sneaker collabs we're all so familiar with. Converse dominated the industry until the early 1960s when new competitors like Nike, Adidas, and Puma started gaining popularity.
A Quick History of Sneaker Collabs 
A lot of collabs with prominent names followed the initial Converse x Chuck Taylor partnership a few decades later, the most notable being:
Adidas x Kareem Abdul Jabbar (1971)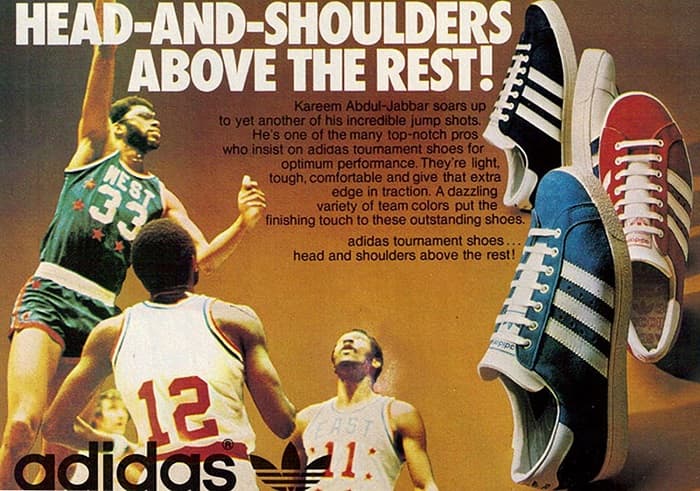 Puma x Walt Frazier (1973)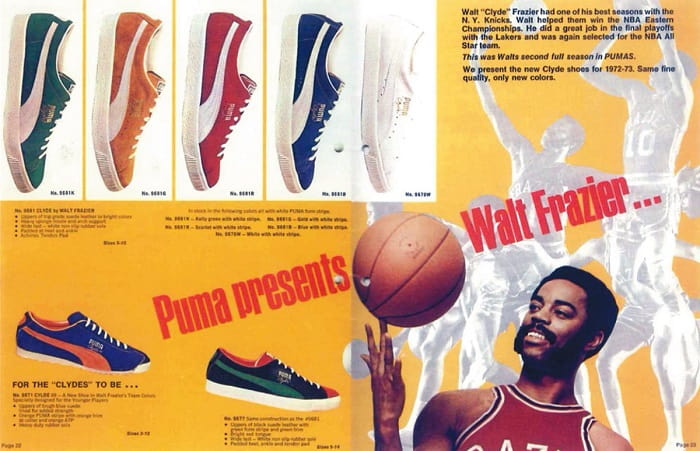 Nike x Michael Jordan (1984)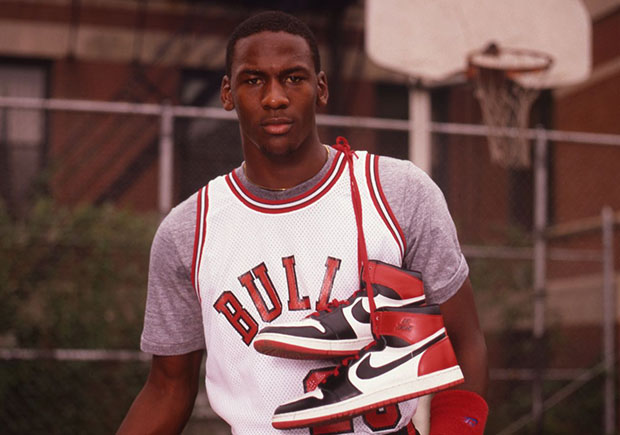 Nike actually hit the jackpot with the Air Jordan collaboration. And for a long time, it felt like sneaker brands were only partnering up with athletes. 
Then, in 1986, Adidas introduced the first-ever music collaboration to the sneaker community. This partnership was with the musical group RUN DMC, and it opened up a path for a new category of influencers to market kicks! Because, well, music always spoke to the hearts and sneaker brands needed to get there. And honestly, "My Adidas" is a pop culture icon thanks to RUN DMC!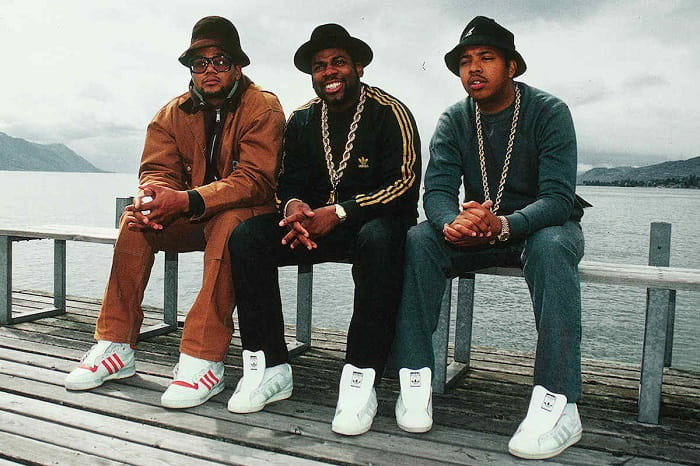 Even so, it took another 16 years for artist collabs to become a thing. The most memorable partnerships are:
Jay Z x Reebok S. Carter (2002)
Sean Carter, aka Jay Z, collaborated with Reebok to produce a sneaker in his name! The timing of the collaboration was perfect and the shoes sold out very fast. Today, Jay-Z is the creative director at Puma, and Queen Bey is collaborating with Adidas! (A deal that many companies would have loved to get)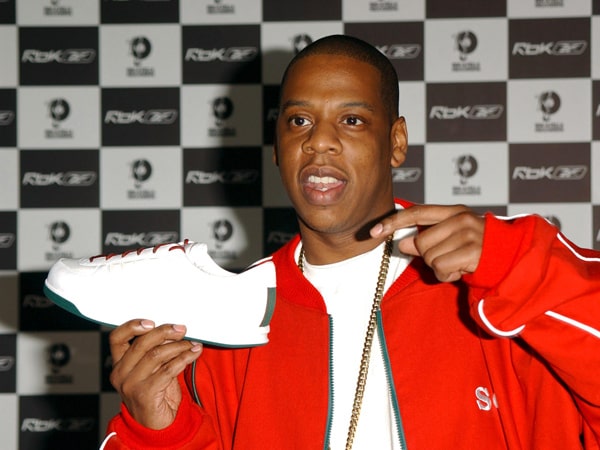 50 Cent x Reebok G6 (2004)
The shoe was a huge success upon release. It actually sold out in just days!

Kanye West x Nike (2009 – 2013)
Kanye actually collaborated with other companies, but the Nike collab is what left a huge mark on the sneaker industry. Today, all the Air Yeezys still resell for a lot more than their original value.
Kanye West x Adidas (2014 – to date)
The Kanye x Adidas partnership took the world by storm. Everyone is familiar with Yeezys. Even if they're not sneakerheads! Ye dominated the collaboration game ever since he dropped the first Air Yeezys in 2009. Why is that? Simply, because Kanye played the music, fashion, and exclusivity right.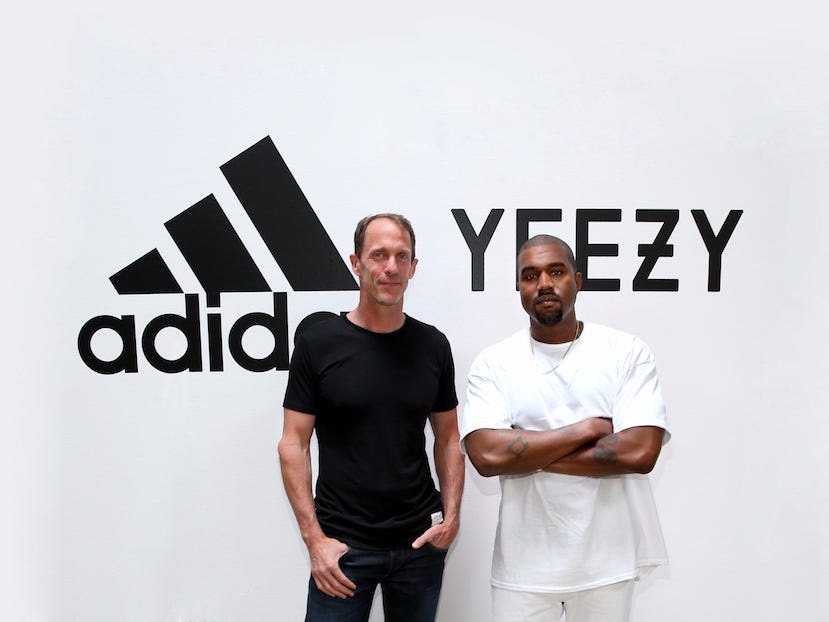 But now, a new artist is actually having a great impact on the sneaker industry. Be it his music, his looks, or his collabs, Travis Scott managed to stand out as an artist and as an influencer!
Travis Scott Collaborations History
In 2012, the Houston rapper inked deals with rappers Kanye and T.I… From then on, he exponentially gained fame because of his talent. Naturally, we all know Travis's collab with Nike and Jordan. But before that, we had some low-key yet interesting Travis Scott collaborations that you should know about.
Travis Scott x Reebok Classics
Reebok partnered up with Travis in 2013 for a campaign to celebrate the 30th anniversary of the Reebok classics. However, this partnership didn't go anywhere and no sneakers were released.
Travis Scott x Helmut Lang
Unlike his over-the-top personality, the capsule Travis released with Helmut Lang was pretty minimalistic. The capsule from 2017 included t-shirts, sweatshirts, sweatpants, denim jackets, jeans, and sneakers. All garments featured the cowboy print and bull imagery as a nod to his Texan background.
Travis Scott x Jordan Trunner LX
The 2017 Travis Scott x Jordan Trunner LX was a friends and family exclusive sneaker. The unreleased shoe served as an introduction of La Flame into the world of Nike and Jordan. The mix of white, blue, green, and orange made for eye-catching color blocking!
Did you know that one pair of Travis Scott Trunner LX was found at a thrift shop for

$54.95

?
Travis Scott x Nike Air Force 1 "AF100"
To celebrate Air Force 1's 35th anniversary, Nike decided to collaborate with different names and give us the "AF100" pack. Some of the names were Virgil Abloh (CEO of Off-White), Kareem "Biggs" Burke (Co-Founder of Roc-A-Fella Records), and Travis Scott. The Travis Scott AF1 features a simple white upper with different removable swoosh logos!
The Travis Scott x AF1 released on October 2, 2017, for a price tag of $150. They were instant fan favorites, and still are since they have an average resale value of $1,443. 
Travis Scott x Air Jordan 4 "Cactus Jack"
The first collab between Travis and Jordan Brand to actually release to the public on June 9th, 2018. The shoes featured a light blue suede upper (let's face it, it's so pretty). However, the public and the friends and family releases had a tiny difference. The Jumpman logo replaced the Nike Air logo found on the heel of the F&F edition! This slight difference created a huge gap in resale prices. On average, the general release resells for $944, while the F&F version resells for an average of $2,802!
Travis Scott x Air Jordan 4 "Purple Suede"
Back to exclusive friends and family releases. This release was limited to around 1,000 pairs that were all made for Travis's entourage. The shoe features a very cool purple suede upper and is available on the resale value for a whopping $20K+!
Travis Scott x Air Jordan 4 "Olive"
First seen worn by Kylie Jenner right after giving birth to Stormi in 2018, the olive-toned Jordan 4 turned out to be a release limited to family and friends. No release date has been set for its release and only some of the pairs resurfaced on resale platforms.
Travis Scott x Nike Air Force 1 "Sail"
Another Air Force 1 with the Travis signature "Cactus Jack" released on August 10, 2018. However, the sneakers don a sail upper instead of white with Cactus Jack patches on the laces and the removable swoosh logo on the side. The Travis Scott x Air Force 1 "Sail" retailed for $150 and is available on resale platforms for an average of $1,107.
Travis Scott x Air Jordan 33
Boy, does Travis like his military colors or what? This shoe might not be the most popular out of his Jordan collabs, but it definitely sparked the attention of the sneaker world. When Travis Scott wears a shoe, the shoe hits, even if it's… meh. The shoes dropped on Valentine's Day 2019 for $185 and currently resell for $250 on average.
Travis Scott x Air Jordan 1
The all-time fan-favorite Air Jordan 1 came back in May 2019 for $175 with La Flame's signature. This combination sure sparked the attention of both sneakerheads and ragers. With a brown and white upper and the usual famous Air Jordan 1 silhouette, the shoe is super cool! Travis left his signature with a backward Swoosh logo that adds eccentricity to the retro design. Nike shock dropped the AJ1s during the 2019 Grammy awards to celebrate Travis's performance! You can get your own pair now if you have $1,538 to spare.
Travis Scott x Air Jordan 1 Low "Grammy"
Travis gave his fans a first look at his latest Air Jordan 1 low collaboration at the 2019 Grammy awards. The shoes featured a dark olive and black upper with the reverse swoosh and red laces. However, this exact shoe never released to the public. 
Travis Scott x Air Jordan 1 Low
On July 20th, 2019, Travis gave his fans the awaited Air Jordan low. He wore this one on his Astroworld tour and was different from the Grammy shoes. The backward swoosh was there, but instead of dark olive, the upper was brown and black. Red laces were also swapped for black ones. The shoes retailed for $130 but are currently reselling for an average of $880! Talk about success!
Travis Scott x Air Jordan 6 and Apparel
Ahem… Do we really need to introduce the shoe that left the sneaker industry buzzing about it for a while now? The olive-toned shoes were supposed to release back in September but the release got pushed back to October 11th, 2019. The silhouette is already a nice one, so what happens when Travis adds his touch to it? A win! Did you know that the AJ6 is the first Travis Scott collab to release in full family sizing?
However, the shoes were limited so not everyone got lucky when trying to get them, and boy did that make his fans mad because now the shoes can only be bought for an average of $619. That same day, Jordan Brand released another collab with La Flame, but this time it was apparel to match the shoes! 
Travis Scott x Air Force 1 "Cactus Jack"
When Travis wears it, it becomes the talk of the industry. This seems to be the norm when Travis teases fans and sneakerheads alike by wearing upcoming releases bearing his signature. Initially believed to be released in October, the Cactus Jack pair dropped in November 2019.
The shoes might not be the first Air Force 1 collaboration, but they sure are the most unique! The removable lace cover is a cool addition, and the TX branding on the heel tab is a nod to Travis's origins. With a very different upper, the shoes were a hit, naturally, but maybe not as much as earlier drops. You can get your pair off of the aftermarket for an average of $563!
Travis Scott x Nike SB Dunk Low
This was one of the most interesting Travis Scott collaborations. Not only because of the looks but because it was Scott's first venture into the skateboarding division! But speaking of the looks, the pair rocked a sick tearable paisley upper. And honestly, we were all there for it since the rapper isn't a stranger to customizable kicks. Some of the kicks also came in a special Nike SB box to spice things up. You can find the regular Dunks for $1,416, while the special box goes for $1,808 on average!
Travis Scott x Nike Air Max 270 React
The last of the Travis Scott collaborations certainly left fans in a daze. This release looked super experimental and we loved it! Although people initially welcomed it with mixed emotions, the pair was a natural success. We should also give credit to the marketing department because they did one heck of a job! The whole cactus trails theme ruled with the matching accessories and website. But of course, we were all interested in the actual kicks which resell for around $509 today!
Travis Scott x McDonald's
Not a sneaker collaboration per se, but boy did it rock the streetwear industry! Besides making Travis a whopping $20 Million, fans got to enjoy the rapper's favorite meal. In addition to that, the merch was absolutely fantastic. The creepy nugget pillow is hands-down my personal favorite. I mean, who doesn't like to nap on a snack? It's also worth noting that Scott was the first celebrity to get his own meal after the mighty Michael Jordan!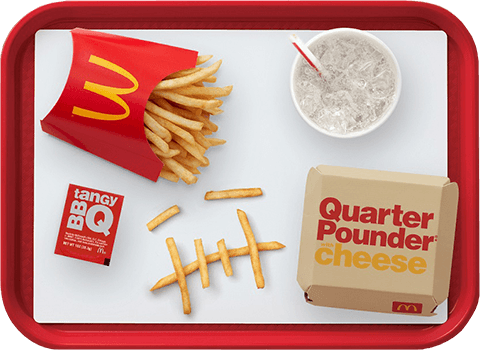 But Why Are Travis Scott Collaborations This Desirable?
Is the limited stock what's making the shoes so hyped? The recent releases have mostly been exclusive. This exclusivity triggered some of La Flame's fans because most of them could not get their hands on the latest Cactus Jack AJ6s. And eventually, most pairs went to resellers who are making thousands of dollars flipping the Travis Scott collaborations.
Is it his music? Travis has undeniably left his mark on the music industry and collaborated with a lot of big names like T.I, Drake, Kanye West, Kid Cudi, and Ed Sheeran. Nowadays, artists and musicians have a bigger impact on Millenials than athletes. And just recently, Travis gave his fans free merch as a thank you for topping the Billboard Hot 100 chart!
Was his relationship with Kylie Jenner a factor? Like them or not, the Kardashians have built a beauty empire and gained a HUGE following. With Kylie and Travis being a couple, it sure made them both win over the hearts of millions. After all, Kylie is the youngest self-made millionaire according to Forbes, and had the most liked picture on Instagram. Well, until the Instagram Egg came in like a wrecking ball. This theory will prove how valid it is since they've been separated for several weeks now. But are they?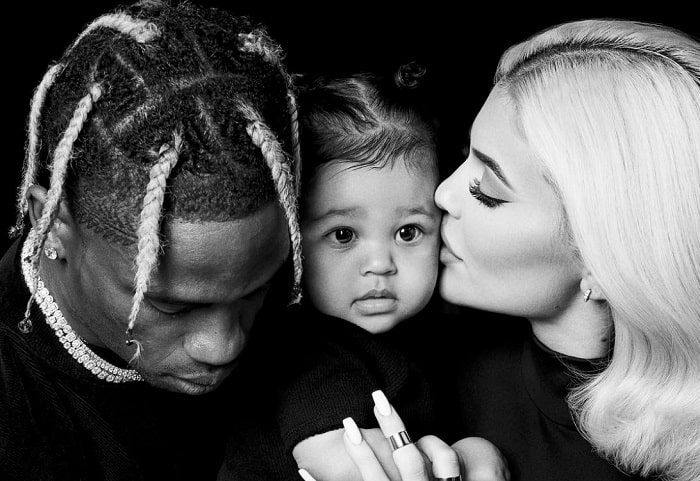 Do the colorways, style and military-inspired details have anything to do with the shoes' popularity? We cannot deny that all the Travis Scott collaborations till now are candy to the eye!
And maybe, just maybe, the absence of a big name to face off with Kanye West is a factor. Nike-heads are eager to find a huge collab to support. Especially in the absence of a collab as big as "The Ten" collection and the rise of Yeezys in 2019. So, are the sneakers simply hyped because there should be some sort of balance within the sneaker community? 1 year for Nike 1 for Adidas?
What we do know for now is that Travis is not showing any sign of stopping anytime soon. And why should he? Every collab is selling out in record times and people want MORE! And the latest proof of that is the upcoming Jordan 6 "British Khaki". And we've got little Stormi Webster to thank for that!