Are the Virgil Abloh Designs Losing Their Magic Lately?
Virgil Abloh rose to fame as the creative mind behind high-end street fashion, along with friend Kanye West. However, he infiltrated the sneaker industry through Nike. We are not going to forget the Ten collab anytime soon. But one wonders after all this success: Do Virgil Abloh designs still have that appeal in 2020?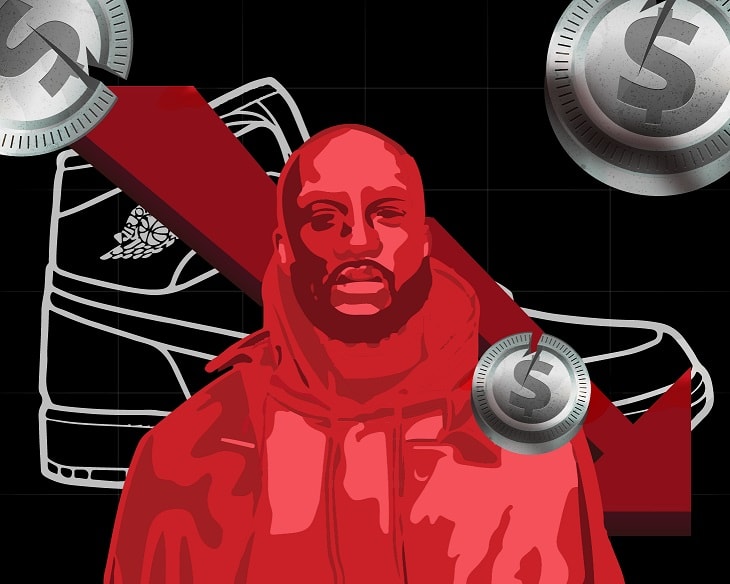 Virgil Abloh the Designer and Streetwear Icon
Yes, we can't deny that he is a talented fashion designer. I mean, Louis Vuitton wouldn't ink him if he was anything else, much to the disappointment of Kanye West. His Brand Off-White also made a name in streetwear and acts as a bridge connecting luxury to streetwear. However, the sneaker industry is a hard egg to crack, and crack it he did! The Ten collaboration with Nike allowed Virgil to become an icon in the sneaker industry very fast. Now let's take a look at the best Off-White Nike collabs to date.
Air Jordan 1
The first-ever collaboration with Nike couldn't have started in a better way! Opting for the deconstructed look, (which became his trademark) Virgil Abloh made it to the Air Jordan 1 history with the Chicago colorway. The kicks retailed for $190 in 2017 but currently resell starting from $3,270.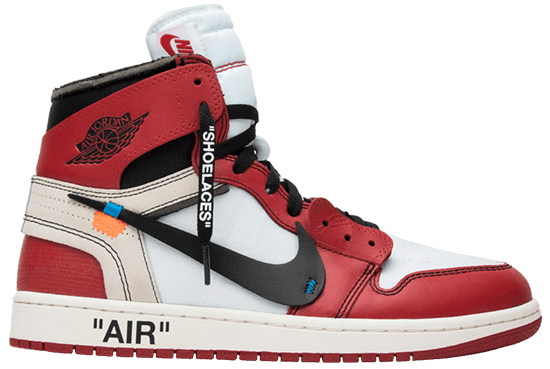 Two other colorways followed the OG collab. An all-white colorway that's reselling for at least $2,200 and a blue one that goes for about $1,500.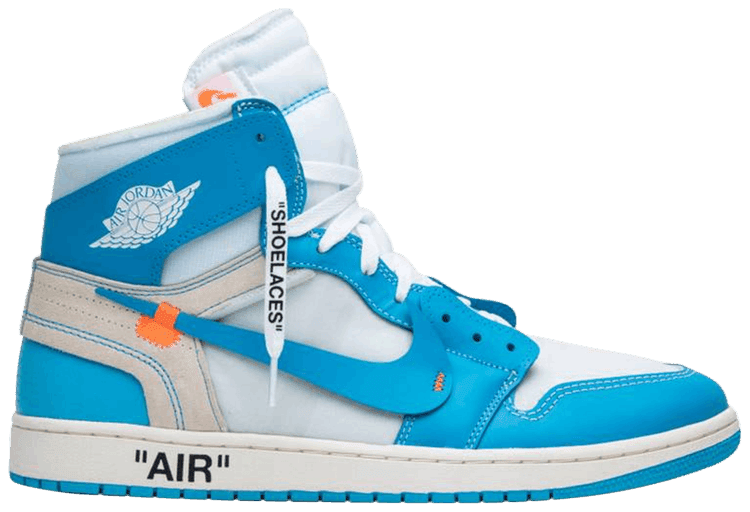 Nike Air Presto
If it was just an ordinary Presto, you wouldn't spare it a second glance! However, Virgil Abloh designs are everything but ordinary. When you see the quotation marks, you know something awesome is there for you to see! And indeed, the Off-White Nike Air Presto became the most expensive Air Presto on the resale market, reselling for around $2,000!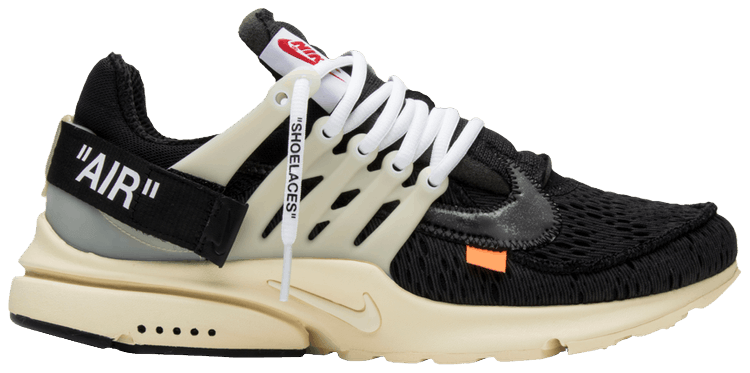 Air Force 1
A basketball and lifestyle classic coming from a new perspective. Virgil and Nike dropped many AF1s, but not all of them resonated the same. Some colorways were a huge hit, but that's partly due to the fact that the kicks were extremely rare to come by! So, the top 4 Air Force 1s are:
Nike AF1 x Virgil x MoMA ($2,700 – $10,000)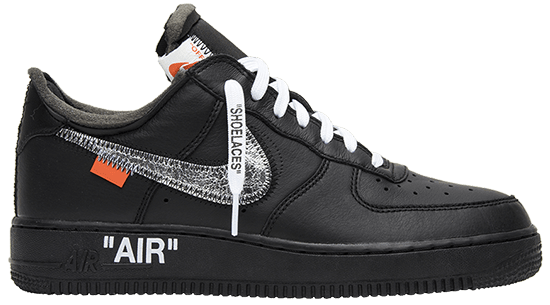 Off-White AF100 ($5,700 – $10,000)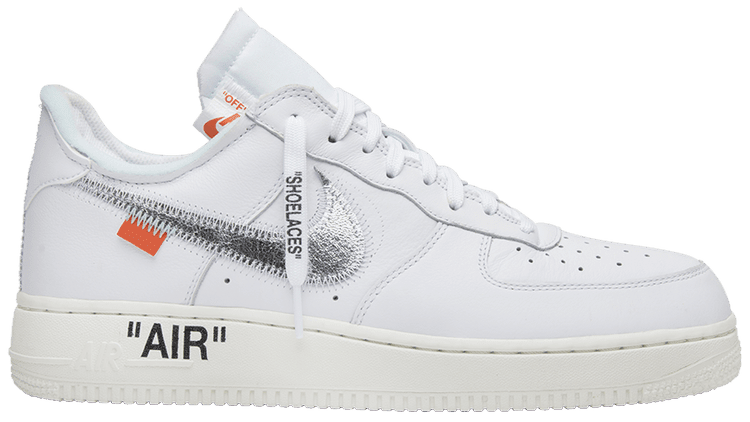 AF1 x Off-White x MCA ($1,185 – $5,000)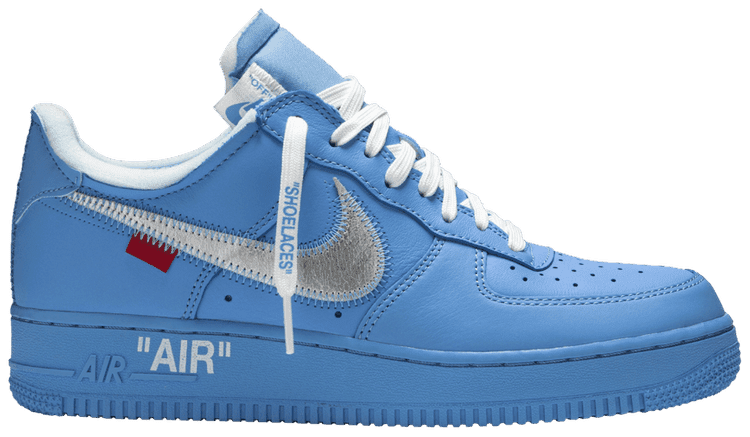 Nike AF1 "The Ten" ($1,390 – $4,000)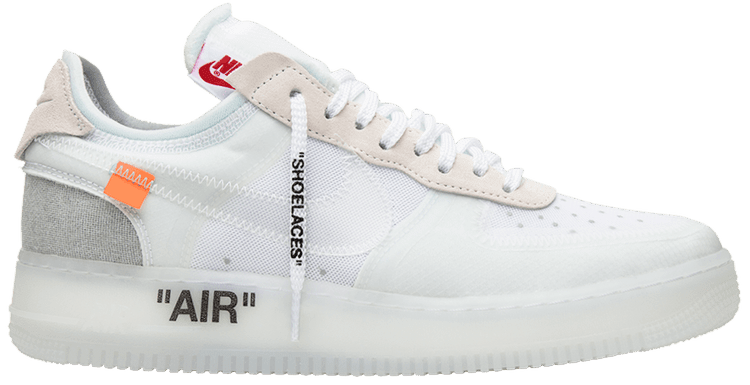 Off-White Nike Blazer
Another Nike vintage! The basketball turned skateboard sneakers were the subject of Virgil's transformation. The new take on the kicks made them a gem on the resale market with a starting price of $1,315.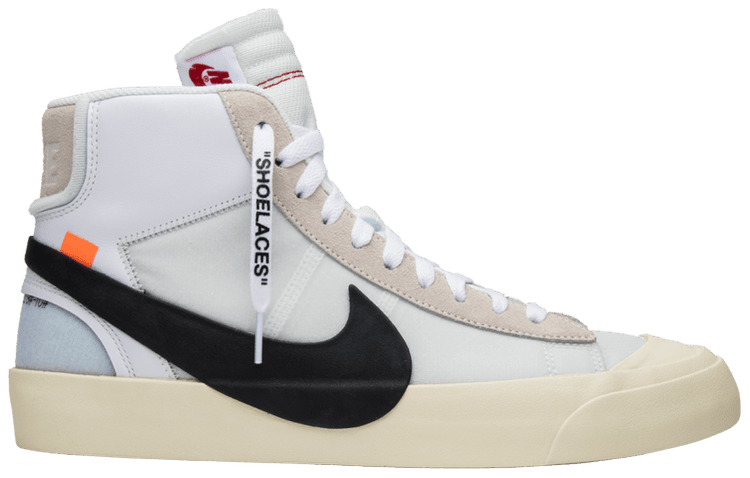 Nike Air Max 90 Off-White
This one is a crowd favorite with many colorways and collabs. Some of the 90s are very valuable on the resale market. And it comes as no surprise that Virgil's Air Max 90 with the translucent sole is one of them at around $1,800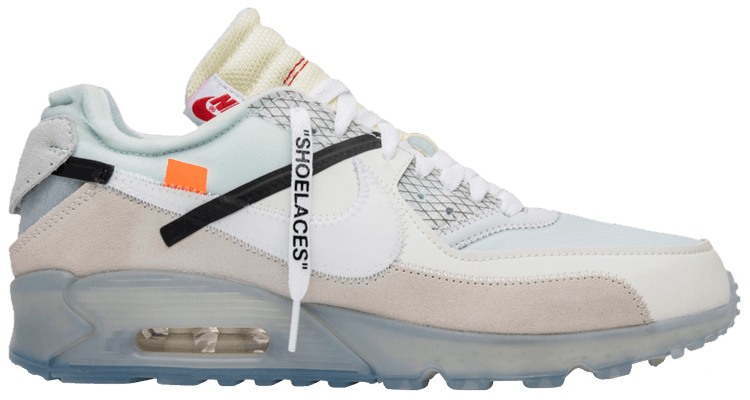 What's Happening on The Secondary Market?
Virgil Abloh has been one of Nike's best assets, just like Travis Scott, for the last couple of years. However, we can't help but notice that some of the latest Off-White x Nike releases weren't as successful as previous releases. Does that mean that Virgil lost his touch in the sneaker industry or are there other reasons impacting his sneakers' worth? 
Hypebeasts Took Over
We can't deny the fact that many sneakerheads lost interest in theses designs and accuse "hypebeasts" of being interested in the kicks just for the sake of resale. For example, despite the fact that the OW dunks were very hyped, they resell for somewhere between $370 and $750. The latest of the Virgil Abloh designs was an Air Jordan 5 which had the Off-White trademark holes. This too didn't sell as high as older designs, but $750 isn't that bad, is it?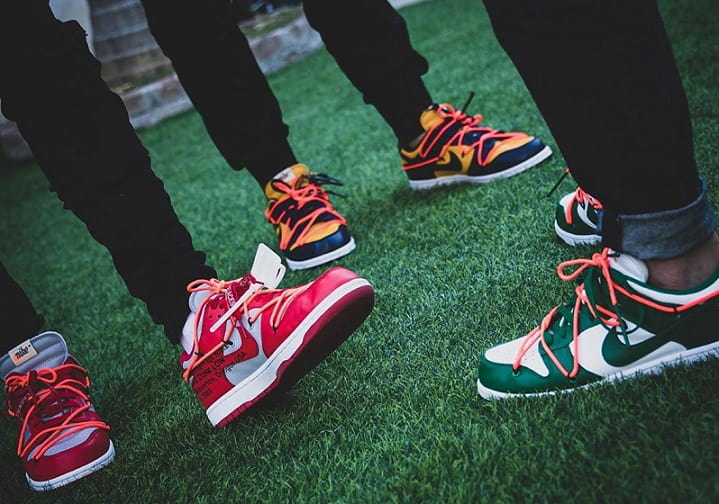 Stock Number
But before jumping to conclusions, there's always the fact that stock numbers affect the resale value. So maybe the newer Off-White collabs dropped in a bigger stock, but not that big either.
Virgil Is Overwhelmed
On the other hand, Nike is not the only company Virgil Abloh designs for! We know that he's the Artistic Director of menswear at Louis Vuitton. So maybe LV is draining him? The design process is definitely exhausting, with all the brainstorming and trials until they reach the perfect product. And there's also Off-White, his own brand, where he's also head of design. So maybe he bit more than he can chew?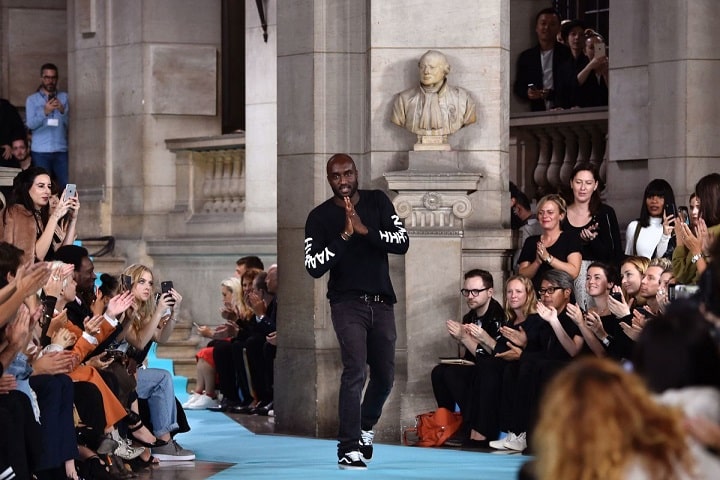 Nevertheless, we're always excited to hear of a new Off-White x Nike sneaker. Even if it ends up being a rumor. And whenever you feel like joining the sneaker game, full force, buy NSB, the industry's first and most successful sneaker bot.
Tags: Jordan, Nike SB Dunk, sneaker resale, sneaker resell, sneaker reselling, Virgil Abloh
Posted in Nike, Off-White 0 comments