OFF-WHITE Nike Presto Could Potentially Drop Next Month
As the year rolls by, so do the neverending Nike Off-White releases. It doesn't matter whether or not the many releases are over-saturating the market. Because each drop is another chance for every hypebeast around the globe to join in on the fun and games. And now as we draw closer to the Off-White Air Jordan 1 UNC, we must look forward to its successor, the Off-White Nike Presto.
Off-White The Ten 2018
Off-White AJ1 UNC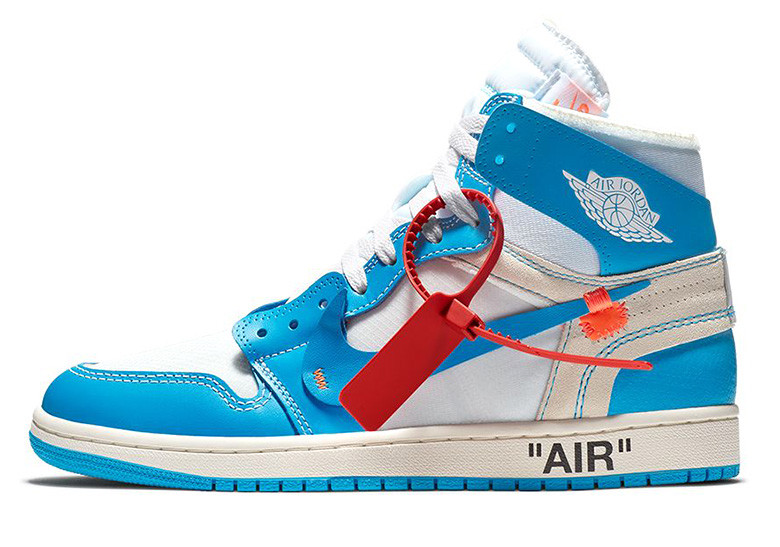 After finally releasing the Off-White Converse Chuch Taylor All-Star, the brand intends on bringing on the Off-White Air Jordan 1 Dark Powder Blue UNC. However, there has been some confusion as to when it will release. According to Sneaker News, the date is still June 9th for the USA, while it will drop earlier for other countries including  Australia.
Off-White Nike Presto White
https://www.instagram.com/p/BiPa286B2D2/?taken-by=pinoe77
The sneaker comes with a white upper on top of a black outer sole along with black Helvetica font trademark touches and a stitched on cone-colored Nike Swoosh. Details like the red zip tie and bright orange tab under the Swoosh are the same as last year's Air Presto.
Almost a month ago, Canadian sneaker leaker, @pinoE77, posted this picture of the Nike Presto telling us to watch out for June 21. Recently, Sneaker News told us the same. It looks like sources are agreeing on a set release date of June 21!
Note: While we could expect the reconstructed Nike Presto in the white colorway, the black one has yet to have a release date.
https://www.instagram.com/p/BizPzTWBFpz/?taken-by=pinoe77
Resale Value of Off-White Nike Presto
As usual, there are some who want to cop to rock and flex, while others want to earn a couple hundred bills while doing what they love at the comfort of their own homes.
That being said, the resell on these is big. The Air Presto from 2017 makes an average of $1180 according to StockX. Selling at just $160 for retail, the Nike Presto could lead to a lot of easy cash for your wallet!
Now you have a chance to do that with the next Nike Presto. It's as easy as knowing your links, buying proxies, servers, and running your bots. It's the perfect preparation for a crazy summer ahead, full of all kinds of Off-White Nikes.
Posted in Uncategorized 0 comments