As you level up in this game of sneakers and resale, you learn how to make it work. How to buy sneakers online from literally any place in the world. One of the first things you learn to bypass is the "1 pair per client" rule. But right after you learn how to cop in bulk, you should learn how to buy from any retailer. No matter where you are on this planet. So, how to buy from Yeezy supply if you live thousands of miles away? How can you get Yeezys shipped to you if you were in Europe, Canada, China, or Indonesia? Especially with Yeezy Day right around the corner.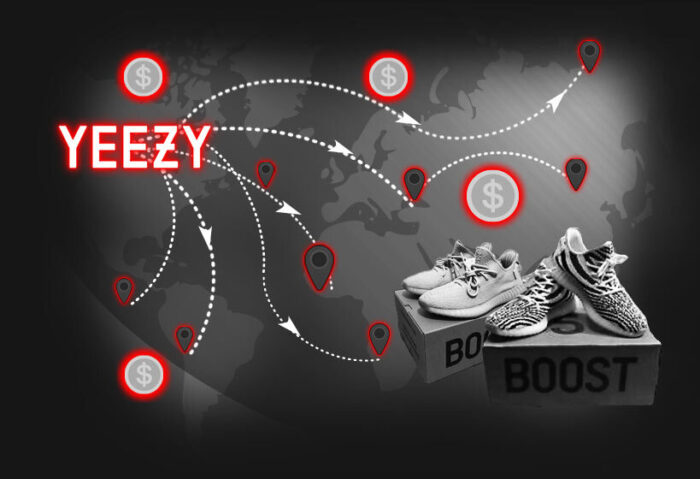 What is Yeezy?
The basic definition of Yeezy would be the fashion brand built by the wholistic artist Kanye West. But on a deeper level, Yeezy is the brand that changed the fashion and footwear industries forever. Yeezy falls more under the category of luxury casual wear. As most of the pieces of Yeezy fashion lines are casual enough to run errands flexing them, but fancy enough to land you on the cover of fashion magazines. If you wanna know more about the history of Yeezys, check this out.
What is Yeezy Supply?
We've gone over what Yeezy Supply is and what you can buy there here. But to recap, Yeezy Supply is the official web store for all things Yeezy. Anything under the Yeezy brand from socks, to crop tops, all the way to Adidas Yeezy sneakers, releases there. 
How to Buy from Yeezy Supply?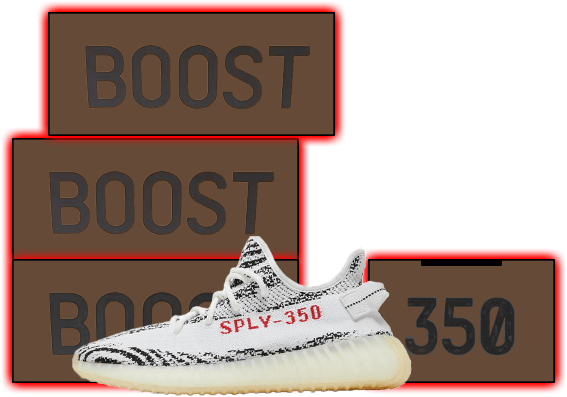 The same way you would with any other online retailer. You log onto the website, browse the collections, and once you're set on an item, just add it to the cart and check it out. Pretty basic!
However, with some exclusive Yeezy items, things get a bit tricky. Coveted items like the 350 V2 sneakers by Adidas drop in limited quantities, which requires a special kind of release. You can't go on Yeezy Supply's website and just buy them whenever you can afford them. 
Yeezy Boost sneakers drop on specific dates and times. You can know when they drop through any sneaker news site. But when they do drop, hell doors open so wide, you can't click fast enough to get a pair. And it's that kind of exclusivity in addition to Kanye's name that allowed sneaker bots to exist. Now the talk about sneaker bots is a long one, so check our guide on bots here.
How to Buy from Yeezy Supply Internationally?
As of February 2017, YeezCupply stopped shipping internationally. This means non-US residents aren't able to have any Yeezys or other Kanye-designed goods delivered to them. Not directly at least.
Yeezy Supply is no longer shipping Worldwide.. #MafiaSZN pic.twitter.com/BvrlNNzhFa

— YEEZY MAFIA (@theyeezymafia) February 25, 2017
But there isn't really a problem in the sneaker industry you can't work around. You know, the whole "you can only buy 1 pair of exclusive sneakers per release"? Well, we got sneaker bots to solve that! So, international shipping from YeezySupply is a piece of cake in comparison. 

Then, How to Buy from Yeezy Supply Internationally?
To buy goods from Yeezy Supply internationally you should use a reshipping service.
Now, you could always have your orders shipped to a friend's house and wait for them to bring them along when they visit you next. But life's too short to wait so long. And your booming sneaker reselling business can't afford any delays in supply. So, the most efficient and convenient solution is to sign up for a reshipping service.
Reshippers are companies that will accept any package on your behalf and then forward it to you wherever you are. Parcel forwarding companies play an essential role in facilitating cross-border eCommerce. This is especially true in emerging markets where direct access to certain brands and types of goods is almost impossible.
Yeezy happens to be one of these elusive brands that you can't get direct access to unless you live in the US. That wasn't always the case, as Yeezy Supply did ship internationally for a short while following its launch. However, in 2017 this privilege was taken from all non-US residents.
But to be honest, as a sneaker reseller or collector, you have a lot more drama to worry about than reshipping. You have fake Yeezys, price changes, and market drops to keep tabs on.
So, to make your life easier, once you fill out your billing and shipping info into a sneaker bot, such as NSB, you fill in the reshipping address provided by the service. And once you cop successfully, your sneakers, Supreme hoodies, or any other item you scored using NSB would be sent to that reshipping address. Then, you do nothing!
Your reshipping company would forward all your parcels to your home, or any address you've set as the final destination.
How to Sign Up for a Reshipping Service?
First, you gotta choose the best reshipping service for you. Although they serve the same ultimate purpose, each parcel forwarding company offers a different set of specs. And they also vary in cost and fees. Some offer monthly payment options, while others you annually pay for. But most importantly, you gotta check the amount of storage they offer. The more you grow your business the more orders you'll have shipped to you every week. So make sure you cater to your growing project and choose a plan that can expand easily.
It's easy to find a reshipping service, a simple Google search would do actually. But as we said you should consider what each has to offer and whether or not they offer reshipping services to your location. You can check this guide or this one and compare the lists they have to make the most educated decision possible.