Yeezy Day 2022 – Let the Sneaker Festivities Begin!
You all probably noticed this by now. Yeezus and Yeezys have been laying low for a while now. Every now and then we get a cool release, but the drops aren't as frequent as they used to be. And after the whole Yeezy x Adilette trainwreck, we're all having our doubts about the partnership's future. However, Yeezy's history is rich enough to make us stop in our tracks when we hear "Yeezy Day 2022"! That's why we decided to do a roundup of all the potential drops and restocks this year.
When Is Yeezy Day 2022?
According to the timer on Yeezysupply.com, we're looking for a crazy streak of drops starting August 2nd, 2022. Which also aligns very accurately with previous Yeezy days. But in all honesty, we're all set up and our bots all warmed up to cop from now. So whenever Yeezy day starts, we, and all NSB users are ready to cook as always!
How to Cop on Yeezy Day?
Needless to say, Yeezy day is getting all the attention lately and this will result in some serious competition. And with the stock numbers of each silhouette not looking great, you'll need some sort of edge to score. So, buying a new sneaker bot or dusting off your best OG bot is your best bet to win.
A sneaker bot like NSB is guaranteed to optimize your chances of checking out – multiple pairs of each sneaker if you wish to. It incorporates state-of-the-art technology to give you the best and most successful experience possible. And being one of the first bots to join this industry, our history with Yeezy success is unmatched!
So, don't miss your chance to cop on 2022's wildest release day. Click below to get NSB today and start your Yeezy reselling gig in no time!

Yeezy Day 2022 – New Releases Come First!
Before we get into the whole list of restocks, we gotta talk about the new kicks we're gonna get. First off, Yeezy 700 is expanding the lineup with the new Hi-Res Blue, which is very similar to the Hi-Res Red. Then, we have Yeezy 450 Utility Black. One would argue that this looks a lot like Yeezy 450 Onyx, but can you ever have enough black Yeezys? Exactly.
Finally, a new colorway will join the Slides family. Yeezy Slide Flax will come in full family sizes too, so you don't wanna miss that! And if Slides aren't your style, here are some alternatives that will make your life easier and comfortably stylish.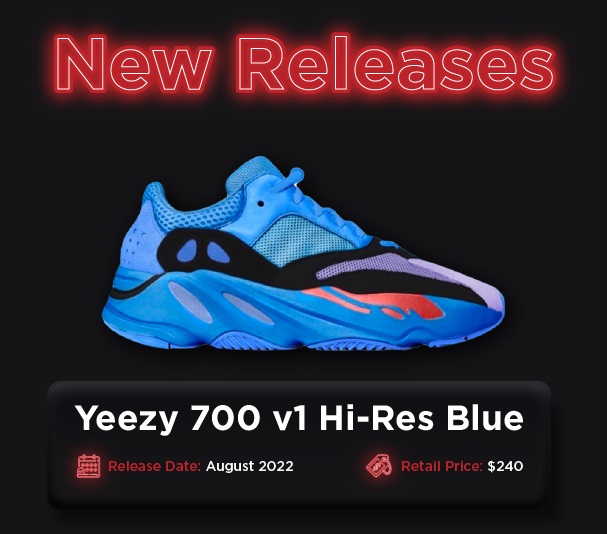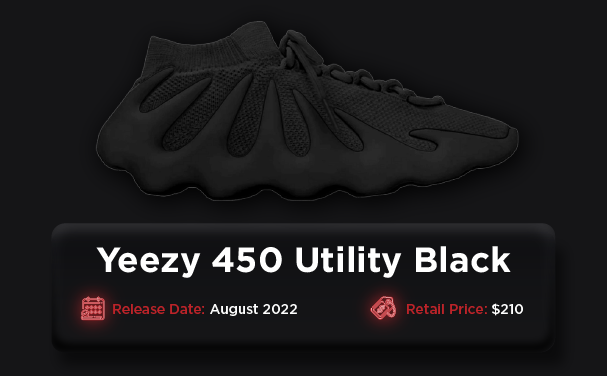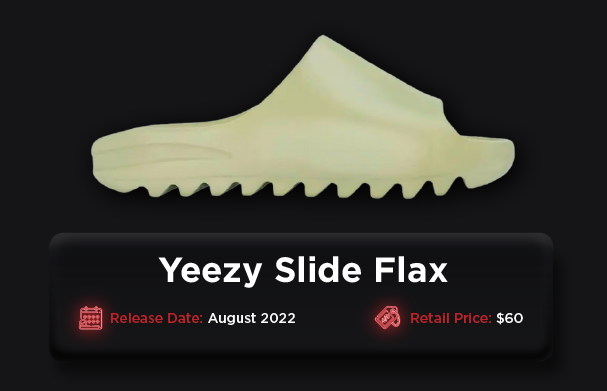 This Year's Restocks Are Hot As Heck!
Yeezy 350
The highlight of Yeezy Day 2022 is the potential restock of the ever-popular Yeezy 350 Turtle Dove. And if you were a Yeezy fan since day one, it's gonna be such a full-circle moment! Moreover, it's definitely gonna be worth the wait, especially on the resale market. After all, $1,000+ in profit is not too shabby!
Next up, we have three different Yeezy 350 V2 restocks. The first one will definitely be the most popular, because who didn't like the side stripe era? So Yeezy 350 V2 Core Black Red is making a comeback for the first time since Black Friday 2016! Next up we got two colorways that went under the radar when they dropped.
If you're looking for new white kicks, Yeezy 350 V2 Hyperspace is the pair for you! Although it's more of a light grey-ish colorway, it would still pass with white fits. Especially if you style your Yeezys right. The last 350s on our list is Sesame. We know Kanye's love for tonal colors, and we're definitely here for it!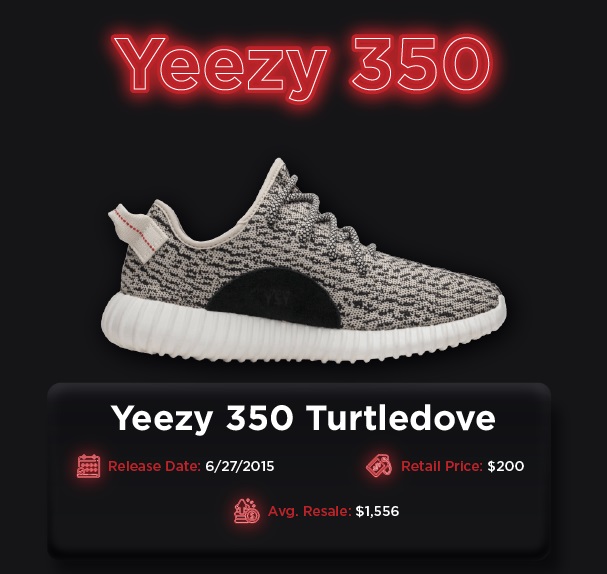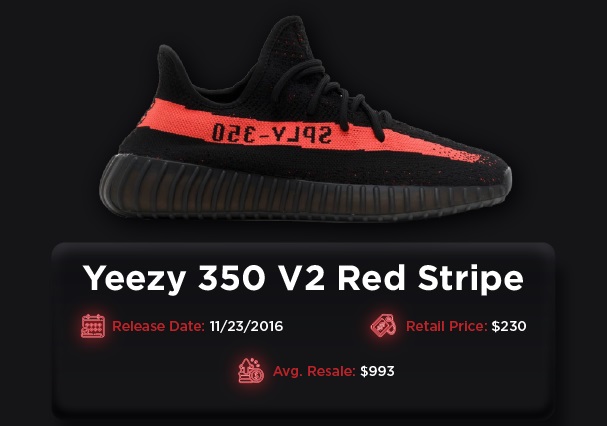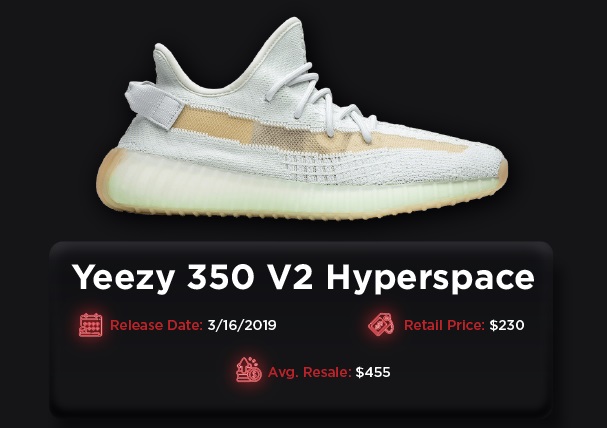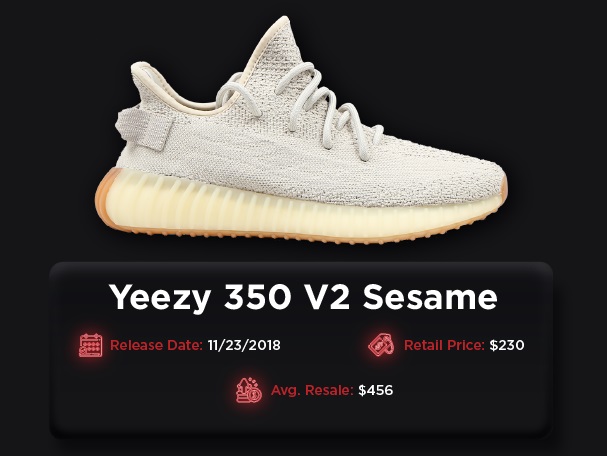 Yeezy 500
Just because it's boostless, doesn't mean that it's not good! In fact, Yeezy 500 is a seriously underrated silhouette, and we're glad that we're getting a restock. Yeezy 500 Supermoon Yellow was actually the first colorway of the silhouette. And it hadn't restocked ever since its individual launch (the initial launch was part of the Yeezy Season 6 pack). So make sure your eyes are on this drop before August 2022!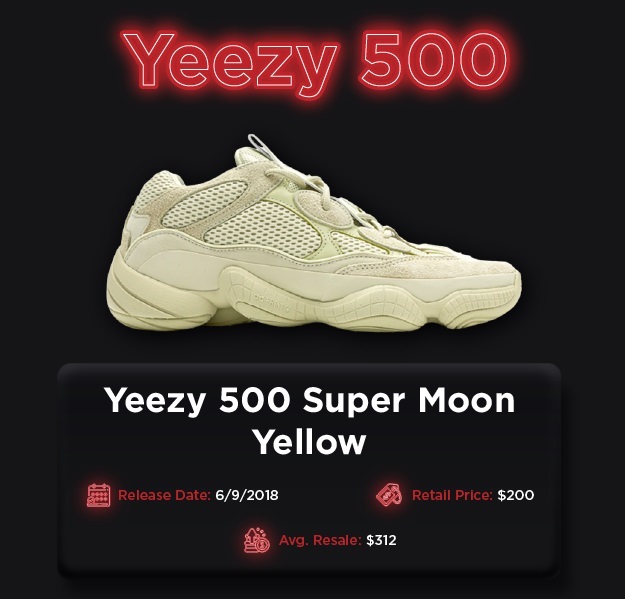 Yeezy 700
Yeezy Day 2022 seems to be the year of the 700s. From the V1 all the way to the V3, we're getting some dope kicks. And if you're into the dad shoe trend, then this year will be your year! First off, we're getting only one restock of the V1s and one of the V3s. Yeezy 700 Analog is one of the easiest sneakers to wear, and you don't wanna miss a cool beater! Meanwhile, Ye is bringing back the elusive Yeezy 700 V3 Azael that kickstarted the V3s. So all in all, both kicks are hot!
And last but not least, the Yeezy 700 V2 is taking the spotlight with four different colorways! Whether you're a monochromatic or colorful kinda person, there's something to cop. The four colorways we'll be getting are Vanta, Static, Tephra, and Hospital Blue! Check them out and choose your favorite before Yeezy Day!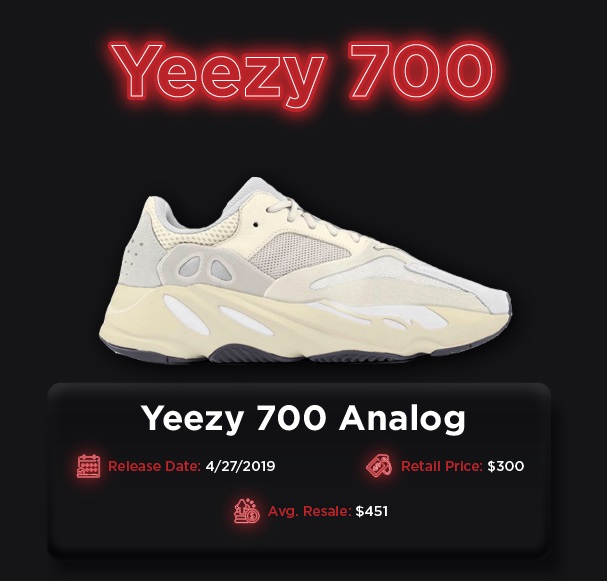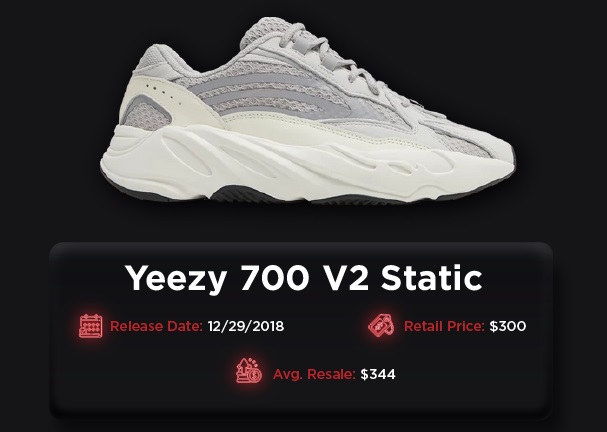 New Silhouettes Who Dis?
[Update 7/29/2022]: Yeezy Day is just a couple of days away! So brace yourself for some shopping frenzy on August 1 and 2, 2022. And with the occasion drawing nearer, we got news of new drops! First off, we've got the new Yeezy Foam Runner MX Carbon. And the only thing we can say about it is that it's extra! But we always love to be extra with our kicks, so we totally dig them.
And finally, we have the cool Yeezy Knit RNR in an interesting Fade Azure colorway. Rumors have it that these babies will drop soon. But does soon mean Yeezy Day or sometime before the end of 2022? We'll have to wait and see, but always be ready to cop away!