Well well well, if it isn't a fresh take on a silhouette that many people love! The new Hi-Res Red Yeezy 700 is definitely what you'd normally expect from Kanye. We're so used to the nudes and pales that a stark red colorway is always a welcome surprise. So what's up with this new colorway? And what do we know about it so far? Read on to find that out and more! And in case Yeezys aren't your jam, the new A Ma Maniere Jordan 2 drops pretty soon. Check it out here!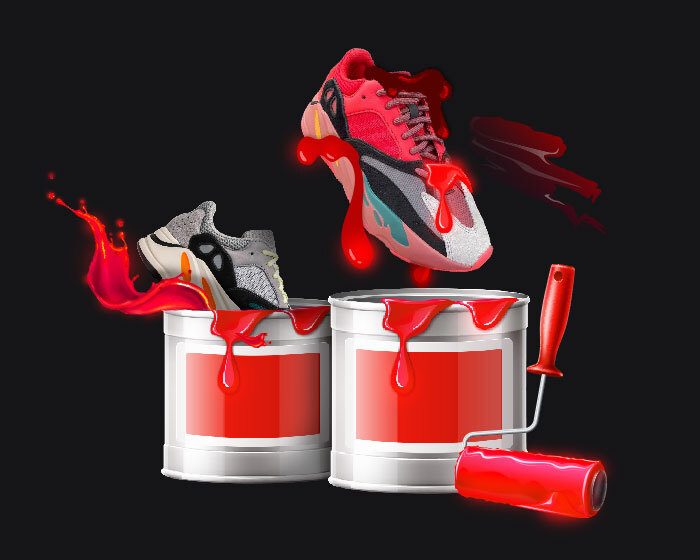 A Red Yeezy 700 Is Exactly What We Need
Okay so maybe Kanye is expressing himself through his kicks now after the Twitter and Instagram drama that went on. Either way, we're still happy about a potential colorful pair that we can flip or flex. Anyway, the new Hi-Res Red Yeezy 700 is a new hot take on the 2017 OG Yeezy 700 Waverunner. If you've been around for a while, you'd know that the Waverunner is the most popular 700. It's not just that it's the OG, but the color blocking is top-notch… and it's an overall awesome pair!
Now, fast forward to 2022, and we have a teaser for a pretty epic colorway. The new red Yeezy 700 features all the same material as the OGs, with some color changes. First off, the upper part is coming in a popping red instead of greay, while the suede overlays stay black. The front keeps the same color blocking, while the midsole gets a red dip too! Finally, we get some hits of teal and orange on the midsole, because why not? And naturally, Boost cushioning completes the kicks adding to the appeal, and we're definitely in for that! The kicks will definitely make a statement piece when you style them!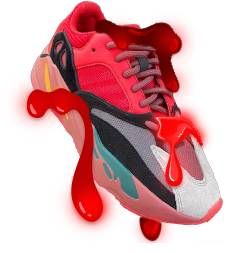 Release Info
Rumor has it that the new red Yeezy 700 will drop on June 17, 2022, for the usual $300. However, we know how the drill usually works, and the release might get postponed. But let's keep our fingers crossed for it not to! And in terms of resale, we still don't know how much it'll be worth. But knowing the 700 V1 line, it's probably gonna get you some good profit to get you started in reselling!
How to Get the Red Yeezy 700?
Already thinking of copping? Well, we understand because it's never too early for a sneaker drop prep. Maybe check sneaker calendars to stay in the loop! Who knows? You might find another hot drop while you wait for drop day. Either way though, you're gonna need a good sneaker bot that will do a good job getting you kicks in bulk. But that won't be enough if you don't sprinkle some proxies and servers into the mix. And if you need some pointers, make sure you check out this cooking guide for the best botting recipe! Godspeed 🔥