We love sneakers with a story and purpose. And we love it when they come with a really cool campaign! Luckily, Jordan Brand always has stories up its sleeve. But when it comes to collaborations, the stories go on a whole other level. The new A Ma Maniere Jordan 2 definitely fits into that narrative. And this time, the reveal of the collaboration pays tribute to the culture and every person's Airness. So let's find out what this is all about! And speaking about cool stories, MSCHF sneakers also tell stories, but well… a controversial lawsuit-inducing kinda stories! If you wanna know more, make sure you check this out.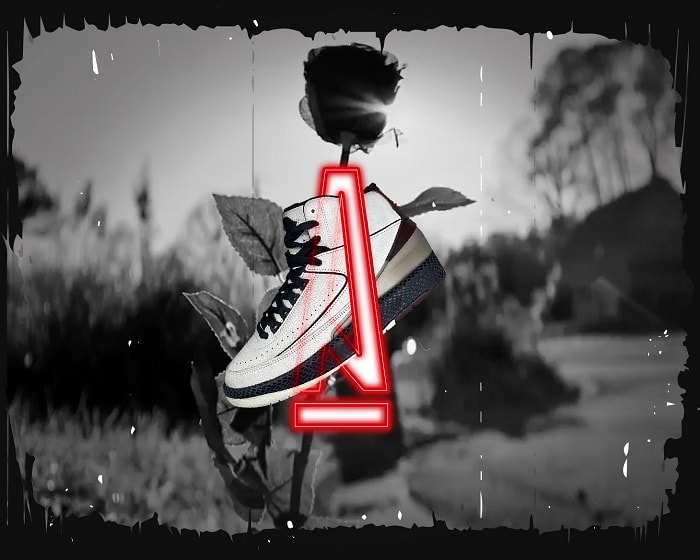 A Little Bit of Backstory First
With a brand name like that, you'd think that this is a French label, but nope! Although it is actually inspired by Parisian fashion and culture, the brand is made in the USA. According to the brand, they represent quality, exclusivity, and the capacity to express honesty through brand integrity. Moreover, the brand operates under The Whitaker Group by the brand's owner James Whitner. And if Whitaker Group is good at something, it's storytelling and bringing culture and fashion together. The latest project is naturally the new A Ma Maniere Jordan 2. We all know that JB also has a knack for nostalgic stories, so this is definitely gonna be good.
A Ma Maniere Jordan 2 "Your Airness"
A Ma Maniere Jordan 2 is a very interesting take on a high-end classic! The Air Jordan 2 on its own holds some really cool history to it. From being lost and 2021's interesting comeback, it's natural to get a collab like this. And this collaboration is a tribute to the black culture through the words of Kyla Lacey. Her words also encourage everyone to embrace their "Airness" and soar. Obviously, sneakers could tell much more than usual media sometimes does, and this pair is definitely one of them!
The new A Ma Maniere Jordan 2 features a cracked white leather upper with some wine-brown on the heels. That's not all though, because the midsole has an interesting scale pattern on it in black. Finally, the "Maniere" branding sits on the heels to complete the look. So all in all, this colorway kept the classic feel of the silhouette while giving it a makeover!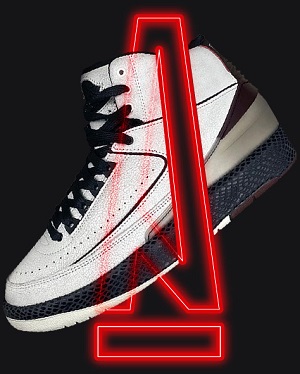 Release Info
If you're not buying for the looks, the pair is definitely worth joining a collection. So you better be ready for it because it's gonna drop on May 13, 2022, for $225. These babies will be exclusive to the A Ma Maniere store, so the competition will definitely be ON. And an average resale of $550 is proof of that!
How to Get A Ma Maniere Jordan 2?
A Ma Maniere is a Shopify site. That means you'll need a Shopify bot to cop kicks off their site. But why be specific when you can hit two birds with one stone? That's why we recommend getting an all-in-one bot that will boost your chance at exclusive sneaker copping on different sites! And if you wanna make the best of your botting experience, you gotta do the best setup you can find. That includes good proxies and sneaker servers. If you wanna know more about the basics of botting, check this guide out! Godspeed