Adidas Yeezy Boots – The Talk We're Invested in Today!
Today, we're gonna talk about the shadiest Yeezys that we love to criticize! Yeezy boots are usually the silhouettes that we love the least, but some are maybe a bit underrated. So how about we go through them one by one and rank them? Especially with all the latest releases, we're pretty sure that people are comparing Yeezy boots! Let's check them out one by one. And if that's the type of gig you're into, make sure you check the best sneakers to wear at work!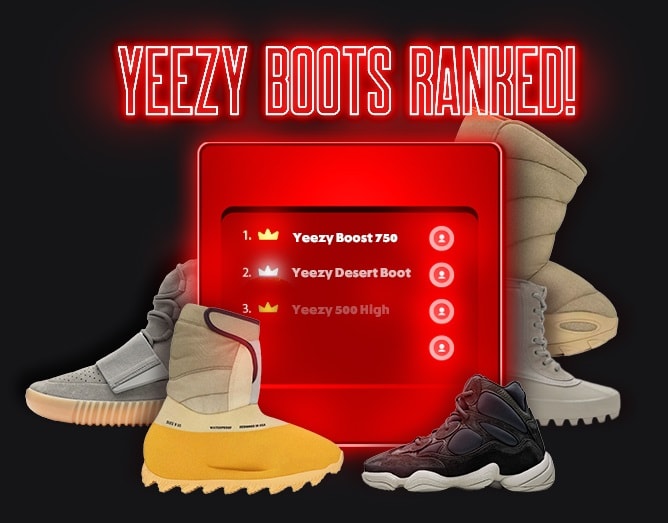 Adidas Yeezy Boots – Every Silhouette We Have So Far!
Okay, so we're gonna check out all the Yeezy boots we have so far under the Adidas x Yeezy partnership. However, we'd have more boots if we wanted to include the Yeezy season releases. So let's stick to our favorite collaboration and check out all the boots we love or love to hate on!
Yeezy 750
So this was officially the first shoe that Kanye dropped after signing with Adidas. Although the 350s took the cake with their popularity, the 750s remain the cool babies. The first pair of 750s dropped back in February 2015, in a grey/white colorway. Other colorways that exist are light grey, triple black, and chocolate! They're all worth a lot on the aftermarket today, so if you were one of the OGs, good on you because you own a piece of Yeezy history!

Yeezy 950 Duck Boots
The second boot on our list is also the second boot that Ye gave us in 2015. The 950s are the perfect mix of winter drip and protection! I mean, who doesn't own a pair? These Yeezy boots dropped in October 2015, making them one of the first silhouettes too. The colorways you can find on the aftermarket are peyote, moon rock, pirate black, and chocolate! So if you're looking for some winter kicks and willing to pay up, these are for you.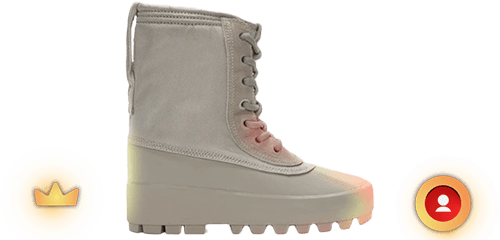 Yeezy Desert Boot
So these babies have a lil bit of story to them! They were initially a part of Yeezy Season 6 and 7 in 2018/19. However, 2019 came, and Adidas Yeezy Desert Boot became a part of the legacy! You can find them on the resale market in taupe blue, salt, oil, and rock. So if you're looking for a combat-ready pair of boots, you got 'em!

Yeezy 500 High
The ugly duckling. This silhouette is collectively hated by so, so many people! And we honestly got nothing to say, they're not the prettiest flower in the garden. But you know how everything Yeezy just sells, and this one did that too! If you wanna do a Yeezy boots collection, you can find these in lots of colorways. You can probably also find some of them for under retail today!

Yeezy NSLTD BT
We already established the fact that 2021 went hard in terms of sneaker releases. But Yeezy boots also hit differently this year! And when we saw the NSLTD BT, we just couldn't help the sarcasm. However, what Ye drops, everyone buys, and there we can find the genius of it all! But that's not even the worst of Yeezy Boots. Because while we were busy with these, something else was cooking!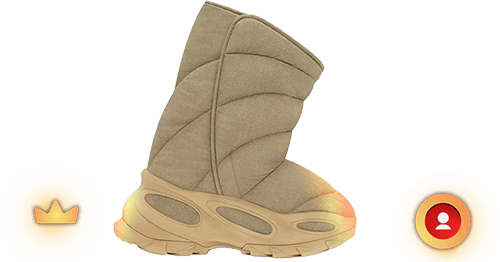 Yeezy KNIT RNR BT
Cute the NSLTD BT, glue it to the Knit Runner, and you got a new shoe! The KNIT RNR BT is just… weird, and that could be an understatement. Anyway, with some tweaks here and there, the kicks because winter ready! And you can find your own pair of KNIT RNR BTs on the resale market for around $500. But if you're not in a rush, we say wait, because we're getting the…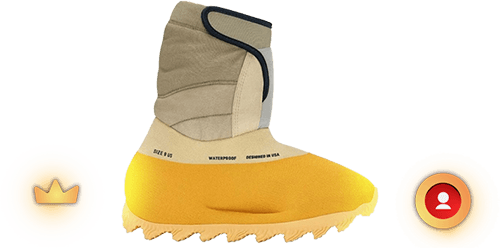 Yeezy 1050! The New Boot You Need in Your Rotation
We can't have a December without getting another boot, can we? But these Yeezy Boots are kinda different because they're gonna remind us of the epic Donda listening parties! The new Yeezy 1050 should be dropping before the end of the year in all of its orange mesh and rubber glory. And make sure when drop day comes to have the best sneaker bot. Why? Because everyone wants in on weird kicks! Godspeed 🔥
Posted in Uncategorized 0 comments