Sneakers to Work – A Guide on How to Avoid an HR Run-in!
2022 seems like the year of going back to old habits (to many people's sadness). So now, you're gonna have to go back from wearing loungewear and slides to dress codes. But what if we told you we have a solution for you to stay comfy without getting a call from HR? We prepared a guide on how to wear sneakers to work while still looking dapper af! Check out the tips and tricks to look and feel amazing at work (besides taking time off).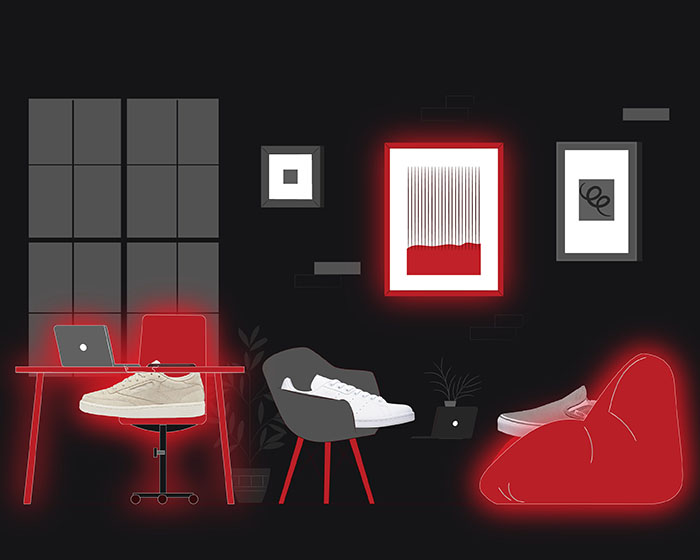 Sneakers to Work – Tips 'N' Tricks
If your workplace isn't strictly about suits and formal wear, it's pretty easy to sync your kicks with the outfit. You know, the world is slowly, but surely, accepting the sneaker culture into everyday lives. So why shouldn't you get a headstart on it all? But before we check out the sneakers you can rock to work, let's review the basic dos and don'ts!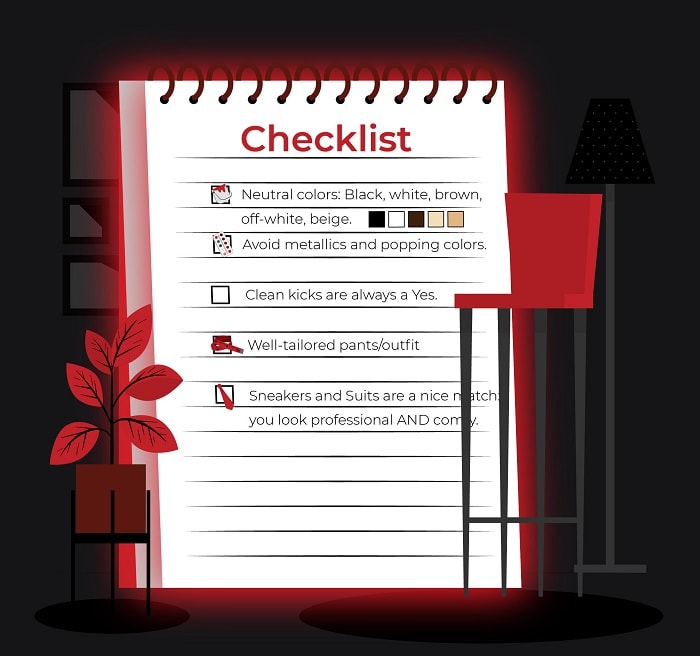 Suits and Kicks – Yes Everyday!
If you wanna go for that semi-formal look, you only have to add a dash of casual to your suit. Instead of the classic Oxford shoe, you can go for simple sneakers that won't break the harmony. You can skip to the list of kicks that you can wear here. But why not check out the rest of the tips?
Neutral Colors Are Key
Just like you'd wear your dress shoes, the sneakers should go smoothly with your work outfit! And neutral colors are always the go-to in this case. Colors like black, white, beige, off-white, and brown always win. Even if you wear a pair of kicks, you'll look classy in colors like these.
Clean and Spotless Kicks Hit Different
Believe it or not, people judge each other by their shoes, and research actually backed this up! So if you really wanna impress the clients you're working with and your boss, clean kicks are it. And maybe shoes in general, you know? If you're wondering how to keep your kicks spotless, worry no more! Although this is a Yeezy cleaning guide, it can apply to any type of sneakers. You can check it out here. And if you wanna go the extra mile and protect your sneakers after cleaning them, we gotchu.
Flashy Kicks? Pass
It wouldn't even look cool if you show up in a metallic or neon pair of kicks under formal pants. That's why we highly recommend not wearing these, well, unless you work in a casual dress-code workplace!
Clothes That Fit Do Wonders
And we're not even exaggerating. A good fit of clothes can change the whole look, especially if you're wearing sneakers with them. So, when you wanna rock a pair of sneakers to work, don't go for loose pants. After all, the whole point of wearing kicks is comfort and lowkey flexing your style!
7 Sneakers That Will Change Your Whole Work Fit!
Yeezy 350 V2
This one is for you. Yes you, spending your lunch break trying to cop a pair of Yeezys! Grinding through the day and flexing kicks at night. We wish we could tell you that Yeezy Slides are okay, but not this time fam. However, a decent pair of 350 V2s can slip without warnings! Just make sure you choose a colorway that won't scream "look at me!" Our top picks would be the Cream Whites, Triple Blacks, and so on. Nothing transparent and nothing reflective though!
Adidas Stan Smith
A pair that's classic, fashionable, and comfy! The Stan Smiths are always a must-have in your rotation, for work or otherwise. You could always get a pair and make it your beater! But always remember: don't wear your beaters to work homies. Don't forget the tips we just discussed.
Converse Chuck Taylor 70 High
If you wanna break that formal edge and go for a semi-formal look, this is the pair for you. Chucks are such classics, no one really questions them anymore. At this point in life, it's surprising if you don't own a pair of Chucks.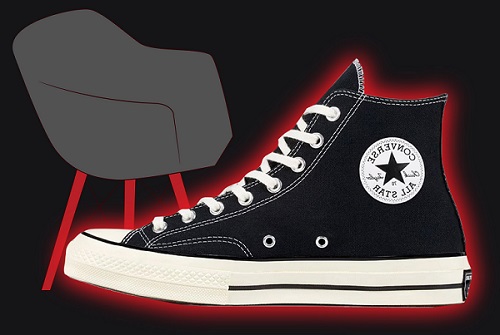 Reebok Club C
Another underrated pair of sneakers. The Club Cs are really nice on the eyes and come in a variety of neutral colors. So you'll have a field day if you're looking for multiple colors. But makes sure you leave some space for others fam!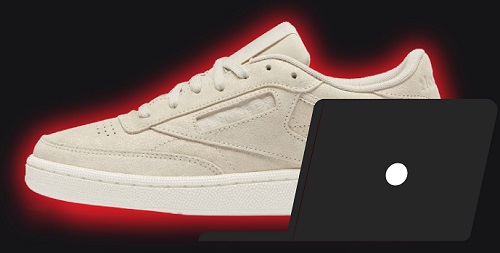 Vans Slip-On
Do we really need to explain why you need it and why you can wear it with your work clothes? The Slip-Ons are classic sneakers that resurfaced with the rise of Squid Game! And if you didn't get one then, now is the time to take that leap of faith. You won't be disappointed, honest!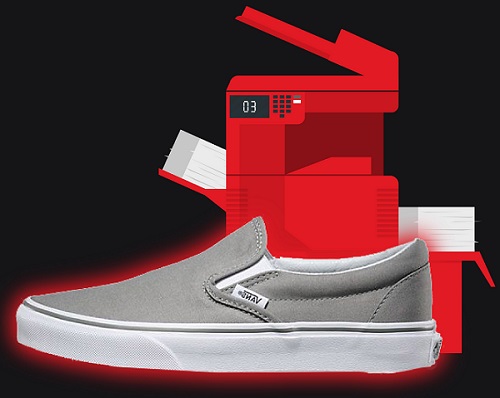 Grenson Hand-Painted Leather Sneakers
These are for the peeps having a hard time accepting the pairs we already mentioned as sneakers to work in. They're the closest you'll get to wearing dress shoes without really doing so. Know what the best thing is? They also come in multiple colors, and you can buy them here.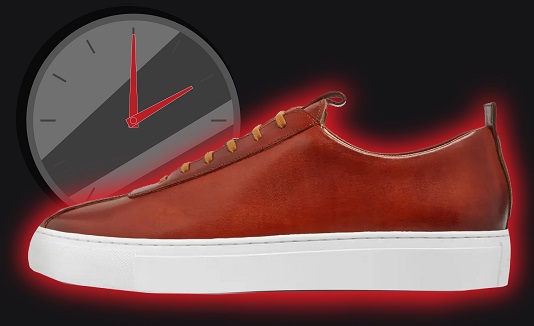 Common Projects Achilles Low Top
A bit on the higher end side of kicks, and the price certainly makes it clear. However, if you work in a semi-formal environment, this definitely is the statement you'll wanna make! You can also handpick the colorway you want according to your outfit. But if the retail price is above your budget, then we recommend you go back up the list!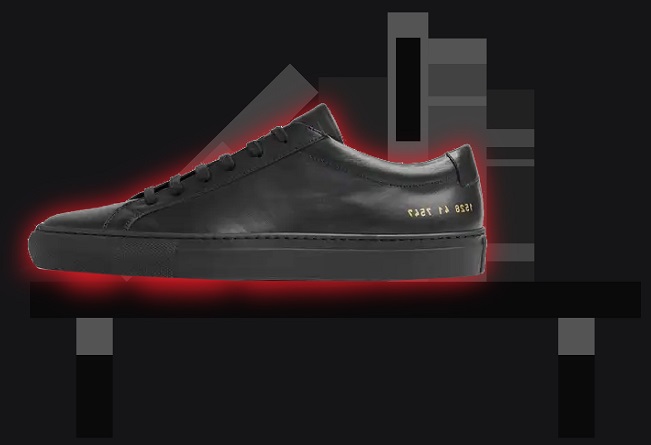 Going back to the old norms might take some getting used to. From long drives to work, to stricter schedules, we all need time to readjust. But since letting go of sweatpants, hoodies, and foam runners is hard, we all need a compromise. So, wearing sneakers to work might be that perfect middle ground between looking professional and feeling comfortable! Godspeed 🔥
Posted in Sneakers 0 comments