Summer is almost over, and we're ready to put on that Supreme hoodie we got last season. But as the weather gets colder, you'll start worrying about what rain, mud, and more will do to your kicks. Don't worry though, we did the research for you so you can find all the answers in just one place. So, let's check out how to protect sneakers for the winter and every other season of the year! You know, it could always rain fam.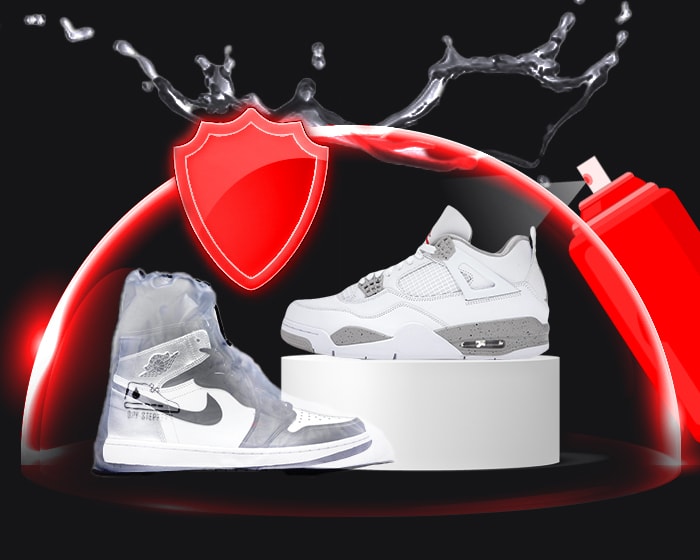 Protect Sneakers the Right Way – Start Since Day 1!
You can't really wear a pair of shoes for like 2 years and then decide that you wanna protect them. That would be a pretty sad situation to be in and we won't envy you at all! However, if you decide to take the high road and protect sneakers correctly, then you gotta read on. Our first tip is to take care of these babies since day 1, and here's how:
Store them right:

We won't get into detail here, but sneaker storage plays a major role in the longevity of your sneakers. You can't think we'll leave you out here to dry, so

click here

for all you need to know about sneaker storage.
Stuff 'em with newspapers:

Okay, so this might sound a lil bit crazy, but listen. We all have bad days with rain, sweaty feet, and so on. A great, and fast, solution to your problems is newspapers! Stuff some in your kicks and they'll absorb that moisture. Oh, and some

shoe odor eliminators

will do no harm fam.
Clean laces mean clean kicks:

Laces are a crucial part of your sneakers, especially if they're white or of a light color. Dirty laces look pretty bad, so make sure you keep 'em squeaky clean.

Here's a guide

that will help you with the cleaning, figuratively.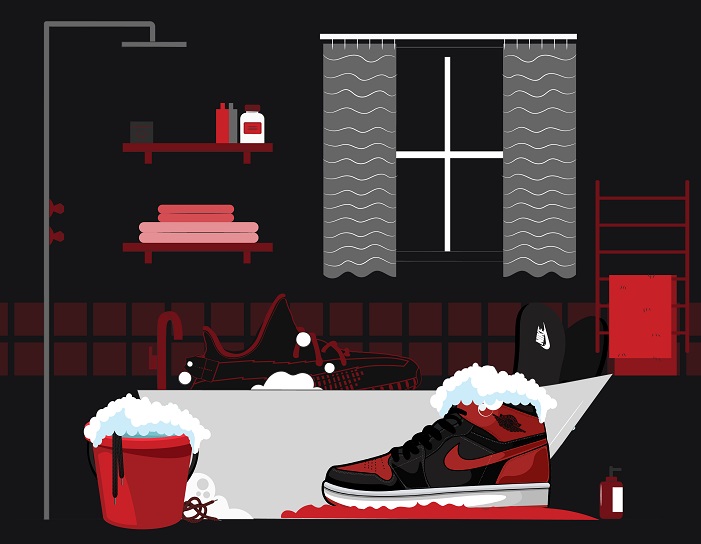 Weather-proof These Bad Babies
Winter means water, rain, and occasionally mud. And real sneakerheads know that they should protect sneakers at all costs. So what should you do? Well, we gotchu covered on that front homie, and we dug up some solutions to keep your kicks lookin' lit!
Water Repellents:

That's like the easiest thing to do if you wanna protect sneakers. Sprays like these are usually water and stain-proof, so you'll get maximum protection. Just make sure you get a

spray

that is compatible with the material of your kicks.
Dry Steppers:

Feel like the water repellent is too much of a pain? Well, you can go the extra mile and wear dry steppers. They're like your average raincoat, but for sneakers. They come with a zipper on the front and all your protective thingies. I mean, they're a bit on the pricey side (especially if you're getting multiples). However, they're reusable, so you're in good hands there.
Now That You Know How to Protect Sneakers
You gotta own them kicks! And that won't be an easy feat if you're going bot-less. So, make sure you check out the best sneaker bots of 2021. And if you wanna boost your chances even more, make sure you get yourself the whole setup. But long story short, the main components of a really good bot setup are powerful proxies and sneaker servers. And if you're looking for more info, stay tuned to our blog for the latest botting and sneaker news!