Sneaker Storage – Tips 'n' Tricks to Store Your Kicks!
Sneakerheads are sneaker collectors, and a sneaker collection needs care. And after going through all the hassle of getting a sneaker bot and fighting for dear life for that pair? You'll totally want to extend them sneakers' life! That's why today, we're gonna tell you everything you need to know about sneaker storage. From how to store sneakers, to where to store them, we got it all for you!
Sneaker Storage – The Where
First things first! Before you worry about the lifespan of those kicks you just copped, you gotta worry about where to put them. This list will serve you according to the size of your sneaker collection! Whether you're a rookie, middle-ground, or hoarder-level sneakerhead, we gotchu. Here's where to put your kicks so you don't feel like you have one too many pairs!
Entry Level Collector (0 – 50 Pairs)
New to the game and don't really have that many sneakers? If your collection consists of 20 or fewer pairs of sneakers, you can just keep them around in your room. It's not a very outrageous number of kicks to have. Now if that number keeps growing and falls somewhere between 20 and 50, you're gonna have to organize. Maybe display some on shelves, keep others tucked away in your closet, and rotate them every once in a while! You know, keep the sneaker vibes fresh.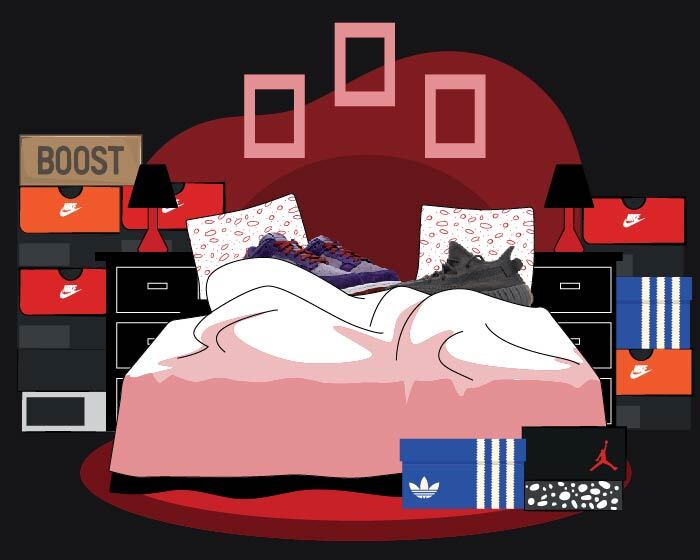 S**t's Getting Serious (50 – 150 Pairs)
This is where dedication starts to pay off. Whether you're a sneaker collector, or copped kicks in bulk to flip them, you'll need some serious space. Shelves won't do, and you're gonna need an independent space; maybe a walk-in shoe closet? If not, you can move your operation room to the guest room/garage! I mean, guest rooms have been pretty empty for the last 18 months (thanks Covid).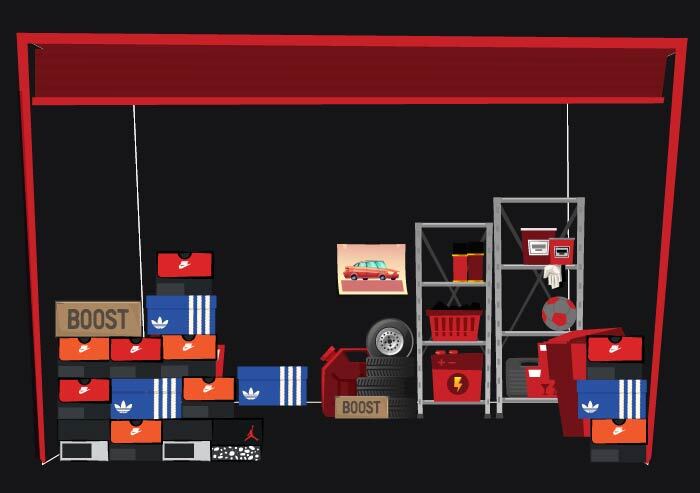 Sneaker Storage for a Master Collector (150+ Pairs)
You copped your latest couple of kicks and now you're knee-deep in shoes? The other room can barely contain the kicks? That means it's time to make that sneaker storage a bit bigger! You can always rent a storage space, there are different sizes available. You can even go a step further and rent a small (or big) container! That might sound weird, but trust me, there's nothing better than a climate-controlled environment!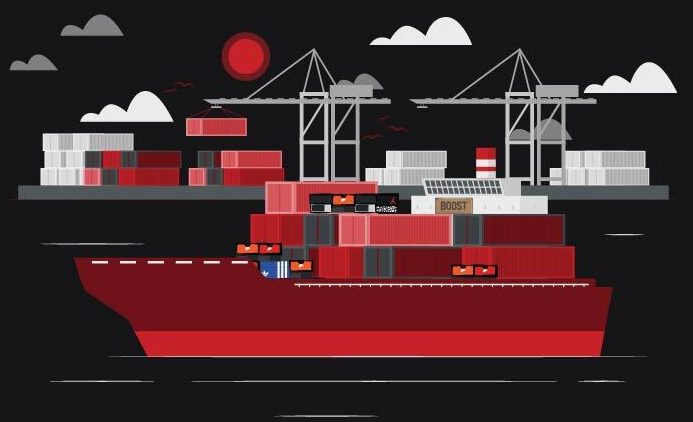 Sneaker Storage – The How
Now that you know where to store your sneakers, you can't just dump them and leave them without proper care! You're gonna need to make sure you preserve these kicks from weathering and glue cracks. So here's what you're gonna need to keep your kicks in pristine condition, especially if you're reselling them!
Store in a Cool, Dark, and Dry Place
Heat is a no-no, it could ruin the sneakers in the long run. Sun can make the colors wear off, and humidity will cause mold and ruin the kicks in time too. That's why a sneaker storage space with climate control is a pretty good idea. However, make sure you take the kicks out and air them every now and then! You gotta keep a balance, being excessive in either would lead to sneaker damage. You can always use the silica packets that come with the shoes to control the moisture. Surprisingly, there's a ton of things that you can use the packets for instead of tossing them away.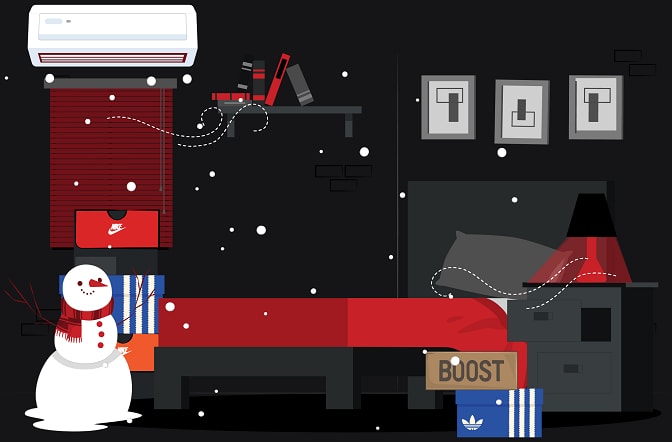 Sneaker Storage Boxes FTW!
You shouldn't keep your kicks in their original box unless you're reselling them very soon. We all love our kicks to be in deadstock condition! Anyway, if you wanna keep the kicks in their box, we recommend getting a Ziploc bag. That way you can put the kicks in the bags and restore them in the box. And voilà, a very affordable storage hack!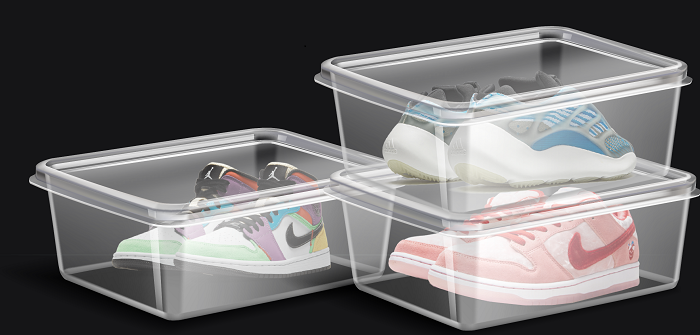 However, if you have cash to spare and wanna buy style in addition to sneaker storage, we gotchu. Although a bit pricier than Ziploc bags, the transparent sneaker box crates are a treat to the eye! They're also pretty handy if you own a big collection. That way, you won't have to wonder where a certain pair is!
Fill The Kicks Up and Stop the Shrinkage
So everything changes with time, especially sneakers. Time is not kind to any kicks, let alone our favorites! They'll crease, shrink, and maybe stink. However, you can stop that shrinkage using shoe trees. What are those, you might be asking. Well, these are shoe accessories you insert into your kicks to reshape them and stretch them! But these could be costly, so if you want a go-to solution, just stuff your gym socks in.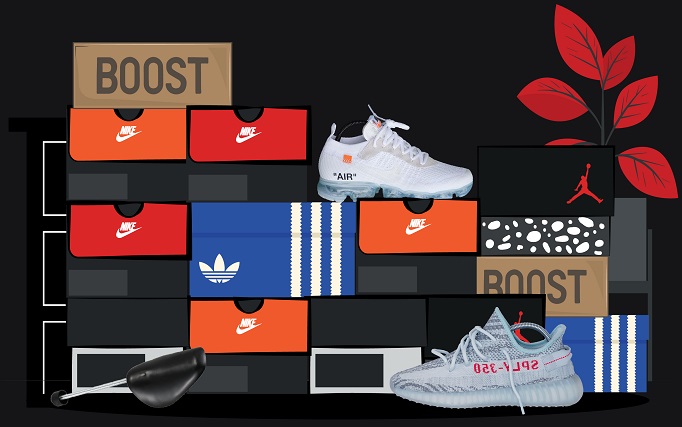 Keep Them Clean Yo!
This should go without saying, but there ain't no harm in a kind reminder! Always always keep your sneakers fresh and clean. No matter how tired you are after flexing that exclusive pair on a meetup with your friends or family! Dirt and stink can seriously shorten your sneaker's life without you noticing. There are many ways to do that, from sneaker fresheners to that deep sneaker clean. Just make sure they're clean before sending them to the sneaker storage.
Who Said Sneaker Storage Was Easy?
When you go into sneaker collecting or reselling, there are responsibilities that come with it. Just like any other hobby, you gotta make sure you take good care of the equipment, right? So we hope our sneaker storage tips 'n' tricks actually did the trick to make your life easier! And if you're looking to expand that collection, you should know what 2021's best sneaker bots are! Godspeed 🔥
Tags: sneaker storage, sneakers
Posted in Sneakers 0 comments