The season is hot, and so are sneaker releases. But one staple in our wardrobe is "something comfy for the beach", don't you agree? And a silhouette that we all wanna flex our sneakerhead status on the beach in is the Yeezy Foam Runner! However, it's easy to miss out on the drop when it happens, and resale isn't always the way to go. That's exactly why we decided to give you a list of awesome Foam Runner dupes or alternatives! Never sacrifice the drip for the occasion fam, and the beach ain't any different.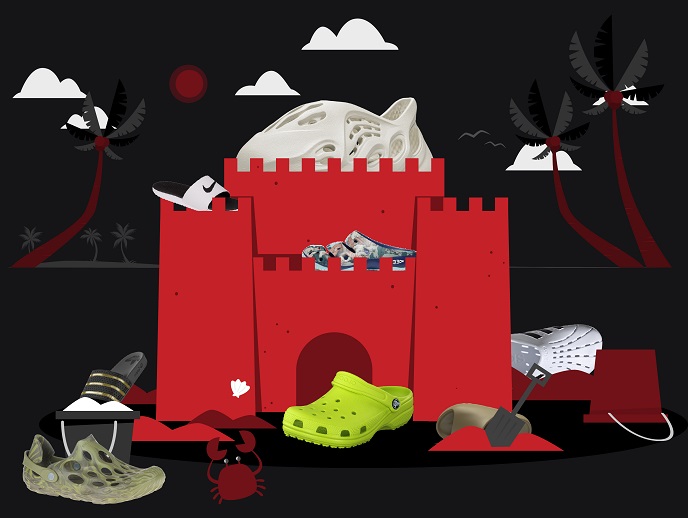 Yeezy Foam Runner Alternatives!
$75 ain't a lot to pay for a pair of Foam Runners… if you're lucky enough to catch the drop! But that same pair can resell for about $400 (and more), so is it worth it? Probably not. And with the "clog" hype going up, you can never have enough of these items anyway! So here are our replacement suggestions that won't break your bank and are pretty available.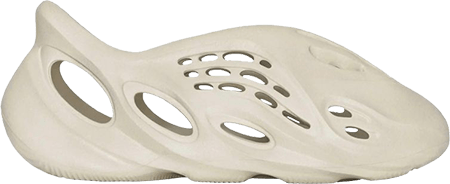 Adilette Clogs
So our first candidate comes from none other than Adidas. So really, the apple won't fall too far from the tree! The Adilette Clogs come in the shape of the classic Superstar shell toe making the look pretty awesome. In fact, the whole look is kinda inspired by the Superstars! And with the EVA foam on the footbed, you can bet that you'll be as comfy as heck. The clogs are available in 5 different colorways for you to choose from. And finally, you can buy them anytime you need them from Adidas for $45 only!

Merrell 1 TRL Hydro Moc – The Closest You'll Get to a Foam Runner!
No, but seriously, this sneaker-sandal mashup is everything you need from summer footwear. If a clog isn't exactly what you want, but more like a very comfy sneaker, this is for you! The Hydro Mocs actually give you a glimpse of "could be" Foam Runner colorways since they look very much alike. If only Kanye continues with the vibrant colorways! The Hydro Moc is available and retails for $50, so you won't need to pay resale. If that's not a win-win, I don't know what is.
Keen Yogui Clogs
Just when we thought clogs couldn't get uglier than the Foam Runner, we get this. It's probably the ugliest clogs on this list, no cap. But you know, desperate times call for desperate measures. And well, you definitely will turn some heads wearing these, especially with the funky colorways! As for the price tag, it's pretty affordable at $55 only. So if the looks float your boat, you go for it. After all, ugly kicks have been the trend for the past couple of years!

Classic Crocs Clogs – The Fan Favorite Foam Runner Ancestors
Remember when we said that the runners are a mashup of Yeezys and Crocs? Well, we weren't trippin' when we said it! And love them or hate them, almost every household has a pair of Crocs somewhere. But 2020 was actually the renaissance year of Crocs. With healthcare workers being on the frontline and the rest of the world at home, Crocs became a must! And let's not forget about the initiative Crocs launched, you can check it out here. So if you don't already have your pair, what are you waiting for? Whatever your taste, you can find something for you there. And the prices usually range between $40 and $60, so pretty affordable whatever the budget!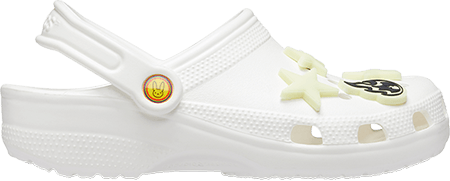 Yeezy Slides, Nike Slides… Any Slides!
If you're looking for the comfiest option there is, then drop the clogs, and go for the slides. Although Yeezy Foam Runner is the ultimate mashup of every comfy footwear, slides are the second best! And luckily, every brand has a slide for you, so whether your inclination is Nike or Adidas, you got it. Finally, slides will never break the bank for you! Some even retail for as low as $30, which is pretty cheap when you compare it to other alternatives.

Yeezy Foam Runner Be Dominating Summer 2021 Yo!
So 2021 is all about comfort and good times. And naturally, brands will hop on the bandwagon of hype! The latest to join the jam is Fear of God, and Merrel once again. But why should you care? Well, if you wanna own this summer, you gotta check these drops out!
Fear of God: The California
Talk about going all out! The California is a closed-front slip-on made of foam that Fear of God designed exclusively. Is FOG throwing shade at Kanye and the Foam Runner? Maybe, since we know that Jerry Lorenzo broke ties with Nike and signed with Adidas! So anyway, the slip-ons look pretty fancy and even their advertisement looks pretty luxurious. I mean, Italian production does scream luxury in my opinion.

The California is available in 4 colorways: Almond, Concrete, Oat, and Cement. And they really look very, and we mean very, similar. The adult pairs retail for $190, while the kids' pairs go for $145. Bad news though, the adult kicks are already sold out, so it's resale platforms for you! However, you're gonna have to pay an average of $600 for a pair. So maybe the Foam Runner resale isn't too bad?
Merrel Rocks the Yeezy Foam Runner Vibe Really Well!
So we already discussed the Merrell Hydro Moc. However, we didn't discuss the upcoming collab between Merrell and Reese Cooper! So Reese Cooper is an artist who ended up with his own clothing line that expresses his vision. All his items are made in LA, California, so really making the American dream come true! And now, Cooper is collaborating with Merrel on the pretty cool Hydro Mocs.

Instead of your usual clog-like sandals, we're getting a running-friendly iteration. It features a breathable mesh upper with the OG sandal design on top of it. The action goes on in the sole though. Instead of the beach vibe outsoles, we're getting a rugged midsole fit for runners! Although it's a pretty exciting concept, we still don't know when they're dropping! But we're sure kicks like that won't go unnoticed. Oh and, to add to the Foam Runner excitement, the kicks are actually called Hydro Runner! 
A Yeezy Foam Runner Shouldn't Be Your Only Comfort Footwear
Well, as a sneakerhead, you definitely have a sneaker collection with a certain wear rotation. Why not do the same rotation for your lazy days, gym days, or shopping days! Maybe have a pair of each if you wanna be extra about it. But our personal recommendation is to have two or three pairs, not more. We don't wanna go overboard with all the loungewear in 2021. Happy Shopping!