In 2020, so many things changed in the world, including the sneaker industry. Quarantine got everyone sitting and working from home, so everyone started to look for comfortable outfits. And well, Kanye was working on something that, little did we know, was gonna blow up! After a long time of waiting and teasing and rumors since 2019, 2020 gave us the Yeezy Foam Runner. Although it initially received a lot of criticism, it became a crowd favorite in no time! Why? We'll tell you why and more with the Yeezy Foam Runner recap and their latest news.
Yeezy Foam Runner and The Identity Crisis
Don't come at us because we love the foamies too, but let's be real here. The kicks look like they're having an identity crisis! They kinda look like a futuristic take on your average pair of Crocs, which are currently in vogue it seems. And if you look hard enough, you can see traces of the Yeezy 700s in there. We're not saying we hate it (we clearly don't), we're just saying that they're not your average silhouette! Of course, something this weird split the crowds in two. The first half wouldn't wear them even for money, while the second half can't wear anything else anymore.

Now, when it comes to comfort, these babies are serving! They're no Boosts, but they certainly outdid Yeezy Slides and then some. The Yeezy Foam Runner is made of part petroleum-based EVA foam and part algae. This makes the Foam Runners the first vegan kicks in the line since Adidas is trying to decrease its carbon footprint. Finally, the Runners are pretty comfortable, durable, and breathable, which is all a sneakerhead could ask for!
The Production Story and Differences
So, remember when Kanye wanted to move production to the USA? Well, he partially did. And we're saying partially because some Yeezy Foam Runner colorways come from China and some from the US. As a rule of thumb, the MX colorways are made in China while monochromatic pairs are US-made. The good thing is that neither places sacrifice comfort; however, the sizing could slightly differ. You can check out our Yeezy size guide for reference!
Wanna Buy a Yeezy Foam Runner? [2023 Updates and News]
Sadly, Adidas terminated Ye's partnership following a series of controversial statements. However, we discussed the possibility of the public forgiving Ye, and well, we were right! Adidas and Yeezy are taking what appears to be one last stand together. That's low-key to save Adidas' a$$ from all the potential losses due to the Yeezy stock sitting in warehouses. But you know, that's good news for us, because we're gonna get three (or four) new Yeezy Foam Runner colorways! From top left to bottom right, the new colorways are Stone Salt, MX Azure, Flax, and Clay Taupe.

Mind you, Clay Taupe and Flax might end up being the same colorway. With Kanye, you can never know, because he definitely swore he would drop the Runners in every shade of brown… and we're not shading. But, if you really want a pair of the older Foam RNNRs, it's resale platforms for you! And if you don't know what your options are, read on for a rundown of all current Foam Runner colorways. Finally, if you don't wanna go for resale on these, you can always try to buy some dupes!
List of Yeezy Foam RNNR Colorways
Ararat
Release Date: 6/26/2020
Avg. Resale: $243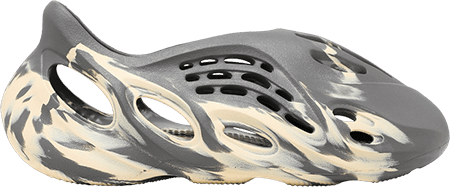 MXT Moon Gray
Release Date: 3/26/2021
Avg. Resale: $365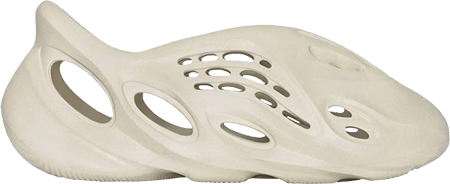 Sand
Release Date: 3/26/2021
Avg. Resale: $191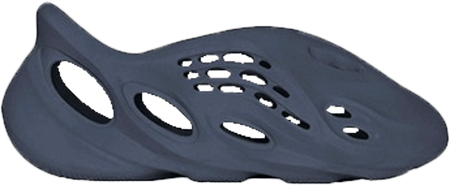 Mineral Blue
Release Date: 5/29/2021
Avg. Resale: $257
MX Cream Clay
Release Date: 8/2/2021
Avg. Resale: $351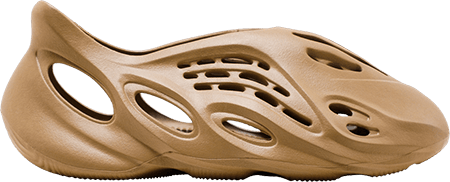 Ochre
Release Date: 8/2/2021
Avg. Resale: $196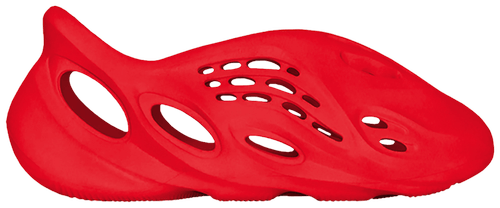 Vermillion
Release Date: 10/29/2021
Avg. Resale: $238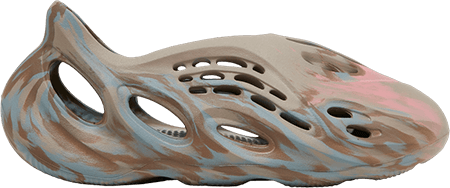 MX Sand Grey
Release Date: 12/11/2021
Avg. Resale: $296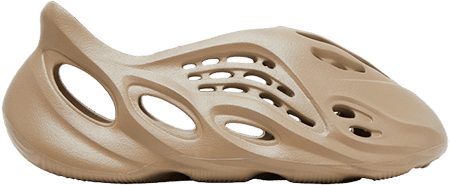 Mist
Release Date: 3/11/2022
Avg. Resale: $199
Stone Sage
Release Date: 3/11/2022
Avg. Resale: $183
Sulfur
Release Date: 4/16/2022
Avg. Resale: $171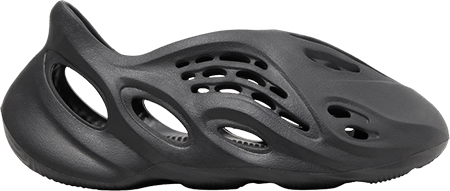 Onyx
Release Date: 6/8/2022
Avg. Resale: $181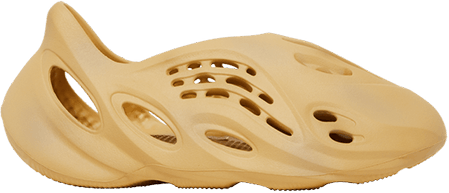 Desert Sand
Release Date: 6/11/2022
Avg. Resale: $193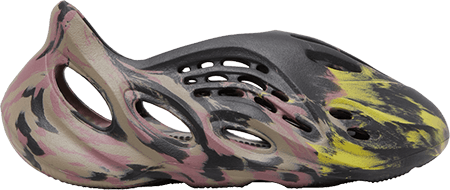 MX Carbon
Release Date: 8/2/2022
Avg. Resale: $253