It's been a few months since Adidas cut ties with Ye and Yeezy. And everyone knew that this won't end well financially for the three stripes. Well, we certainly had better hopes though. So, people have been wondering: how much did Adidas lose from Yeezy? The short answer is obviously a lot. But if you wanna know the full answer in detail behind this drop, you'll wanna read on! And speaking of news that everyone's talking about, the MSCHF Big Red Boots are dropping very soon.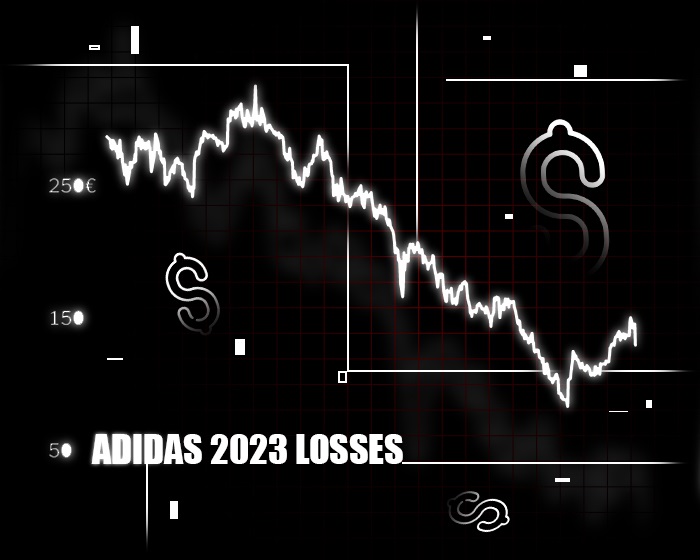 How Much Did Adidas Lose from Yeezy Moving Out of the Loop?
Okay, so, we knew that there was gonna be a loss to the three stripes. However, the numbers that the German sportswear company came out with are pretty low. For reference, Adidas lowered its 2022 revenue growth forecast to 4% after its split from Kanye's Yeezy. But sadly, the latest reports showed us that the three stripes failed to meet that forecast by 1%. Moreover, 2023 could be their first year of loss since 1992.

That's not all there is to the brand's declining revenues, because Adidas issued its 4th profit warning in 6 months. You see, Adidas isn't sure what to do with all the Yeezys it didn't sell. However, not selling all these products, aka writing them off, could result in a $749 million loss. So, after that announcement, Adidas' shares took a 12.6% nosedive, adding salt to the wound. Which kinda poses the question, whatever happened to selling Yeezyless Yeezys? Mind you, they didn't reach a final decision about that, so we'll see how that pans out!
IVY PARK Ain't Helping Either…
You'd think that a Beyoncé collaboration would sell, but unfortunately, it doesn't seem to be the case. That kinda proves that there's a lot more to hype kicks than meets the eye. In fact, you can read all about the secret hype sauce here! Anyway, back to IVY PARK and its disappointing revenues. So Beyoncé founded IVY PARK in 2016 with Topshop. In 2019, she relaunched it with Adidas after taking full ownership of the brand in 2018. Fast forward to 2022, and IVY PARK did $40 million in sales in 2022, down from $93 million in 2021. That's not nearly close to the 2022 $250 million sales that the partnership initially projected. So now, Adidas projects the line will do $63 million in sales in 2023, which is a whopping downgrade from the initial $335 million projection.
Some Afterthoughts
It's worth noting that IVY PARK's contract ends in 2023. And well, there's a debate on whether the brands will part ways or reinvent their collab. Moreover, the financial pickle that Adidas found itself in is making everyone think. Will the three stripes try to make amends with Ye and start with a clean slate? Whether that will happen in our universe remains to be seen.
But one thing's for sure if it does happen, the sneaker industry will go bats**t crazy! Everyone, and their mother, will get a sneaker bot to cop new Yeezys. So why not get a headstart and get your own copy of NSB today?