In the past few years, the sneaker reselling market grew pretty fast. And there's no doubt it's a great option if you're looking for some extra cash on the side. Some resellers made it far enough into the industry to have celebrity clients! And if you wanna be sure that you're up to take this path, make sure you're one of these people. If you check all the boxes, you gotta look for kicks to resell, and what better candidate than Yeezys? Now that you have your sneaker bot, and cooked like a pro, it's time to flip some kicks! So here are our favorite reselling platforms to flip the coolest Yeezy sneakers!
Top 9 Sneaker Reselling Platforms
Here are the best reselling platforms to get you flipping in the resale business. Some are general sites like Amazon, and eBay. Others are sneaker-related sites like Grailed, Flight Club, StockX, GOAT, Stadium Goods, Kixify, and K'lekt. If you're new in the market, you gotta do your research so you can choose the one that best suits you. We recommend you start sneaker reselling on sneaker-specific sites.
Why? Because it's very easy to sell fraud kicks on general sites like eBay despite their security efforts. You might get lucky if the buyer trusts you, but that's naturally if you already established a rep for yourself. But people usually stay away from sketchy sites when they're looking for a genuine pair of kicks.
StockX (2016)
StockX is a website fit for both buyers and sellers.
What Will You Find?
StockX is a platform for buying and selling sneakers, streetwear, and accessories. You can see actual prices and transactions happening at all times. This is useful because you can keep track of prices and quantities sold. It's good and bad at the same time because sellers can take advantage of the prices on display. They'll try to offer a slightly lower price, regardless of what the sneaker is actually worth. Well anyone would go for the cheaper bargain naturally! The only drawback of StockX is all the drama that went down in 2020 regarding the additional fees. 
Safety: Good
Flight Club/GOAT (2015)
In 2018, the merger between two of the biggest marketplaces happened. And that created reselling platforms that go head to head with StockX.
What Will You Find?
Flight Club is known for selling high-quality sneakers only. They also make it easier for you by setting a price for your Yeezy according to market analysis. Once they sell your Adidas Yeezy Boost, you'll receive a check for 80% of the sold price. 20% might be a high transaction fee, but they deserve it for their expertise and safety. And honestly, both sneaker reselling platforms have a rep to keep. So they ain't gonna go mess up their transactions!
Safety: Good
Grailed (2013)
What Will You Find?
Grailed is a very large marketplace for streetwear and menswear that can no longer be found anywhere else. For example, if you're looking for the 2000 LV x Supreme tee, you'll find it there! You can mingle with like-minded buyers who would be interested in your Yeezys too. Moreover, you can flip any other item in your wardrobe. You never know who would buy your Yeezy because luxury enthusiasts are always around. Especially is they consider it a grail. You can also set the price for the Yeezy you're flipping!
Safety: Good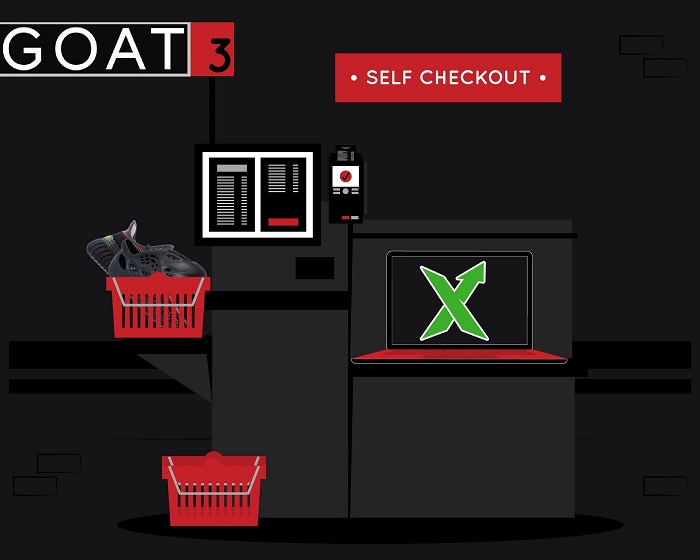 Stadium Goods (2015)
What Will You Find?
Stadium Goods is a consignment store where many celebrities would shop. All you have to do is provide the store with the sneakers you're selling. They'll take it from there and they will find a suitable buyer for your Yeezy. You can also meet with the consignment specialist in person instead of shipping it. They will keep you up to dat about your Yeezy until they sell it. Similar to Flight Club, the transaction fees are 20% of the resale price.
Safety: Good
Kixify (2013)
This site is very similar to StockX but without the bidding process.
What Will You Find?
A huge marketplace for sneaker buyers and resellers. This site has both new and old sneakers available for lower prices in comparison to other sites. There's a system of trust and payment protection through PayPal. However, there's no authentication process to guarantee your safety or the legitimacy of sneakers. So some buyers might not trust this site enough to buy your Yeezy. And if a person gets scammed, well, it's on them really.
Safety: Not Guaranteed
K'lekt (2015)
What Will You Find?
A unique worldwide marketplace for sneaker buyers and resellers. Although the fees increased, they're still pretty okay if you compare them to other websites. The perks of selling on KLEKT is that they add the fees to the buyer, not the seller. And that would be a 20% + shipping costs. So the value goes on to the seller without any fees. 
Safety: Good
Some More Reselling Platforms!
You can get lucky and sell your Yeezy Boost on social media. Facebook, Instagram, and Twitter are all potential reselling platforms for you to get into sneaker reselling. The secret is to build a network with other sneakerheads. If you're a part of a group on Instagram or Facebook, you can get in touch with other sneakerheads. They might wanna buy your Yeezys. But you have to be well known around that community and trustworthy of course.

We all know how easy it is to become the victim of scams when there is no authentication. A safer group would be a closed sneakerhead community like Discord. It would assure you a safe sale especially if the group has paid memberships!
Now That You Know Your Reselling Platforms…
Always do your research and keep an eye on releases and stock levels! Don't forget to choose the platform that you feel best suits your sneaker reselling game. And finally, make sure you cop at retail first using a sneaker bot!