2020 was a long and tiresome year, and that's an understatement. With everything that was going on throughout the past 12 months, we hardly could keep tabs! And even though many of us would survive the year a quick recap wouldn't hurt. However, the impact of Covid-19 is the exception because so many of us lost loved ones, especially in the US. It's hard to forget something like that. On a lighter note though, let's check out everything that went wrong in the sneaker industry this year. God knows there were a lot of things that could have gone worse. So here it is: The worst of the worst in 2020's sneaker industry!
Obviously, Covid-19
We'd be trippin' if the pandemic wasn't on top of our WWW list. Coronavirus crossed the world at an unbelievable speed, and the whole world went into lockdown. But that didn't really stop the spread. People fell ill, and many died. The lockdown affected so many businesses and many fell out of work. This caused money trouble for small and big companies alike, and some managed better than others. On the other hand, big sneaker companies took some great initiatives to fight Covid-19. The resale market, though? It stood strong through it all, and the $2B industry is still as good as ever. However, the value of many sneakers dropped on the aftermarket according to owners and specialists. So the question must be asked: Would resale values of sneakers be higher if it wasn't for the pandemic?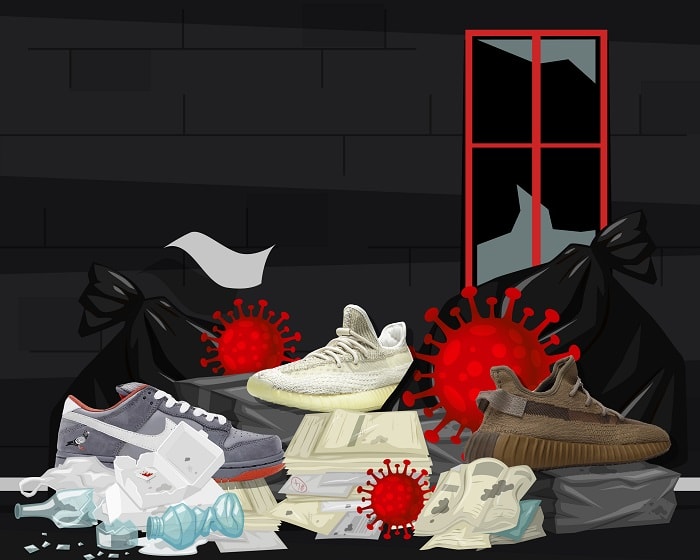 People Cashed Out on Kobe's Death
January 2020 wasn't fun for basketball fans and players. One of the legends of the game passed away in a tragic helicopter accident. And while some people were mourning Kobe Bryant's death, others were cashing out on the tragedy. The resale value of Kobe kicks skyrocketed and they were selling out at retailers. That's why Nike pulled the kicks out from stores, and other stores stopped selling them for a while until the tide settled.
Black Lives Matter & The Looting
Don't get us wrong. People went to the streets for all the right reasons. However, you always get the people who went there for all the wrong ones. While the protestors were trying to demand equality and a better future for the generations to come, others were not. They were down there to cause riots and loot stores! So if you somehow stumbled on one shoe with the other one lost and a "seller looking for it", well… You know what that means. Some of the looted sneaker stores were Kith, Round Two, Concepts, Flight Club, and more! Bigger stores like Foot Locker and Nike Store didn't survive the lootings either. However, the stores' responses to the incidents were all pretty decent because what's done is done.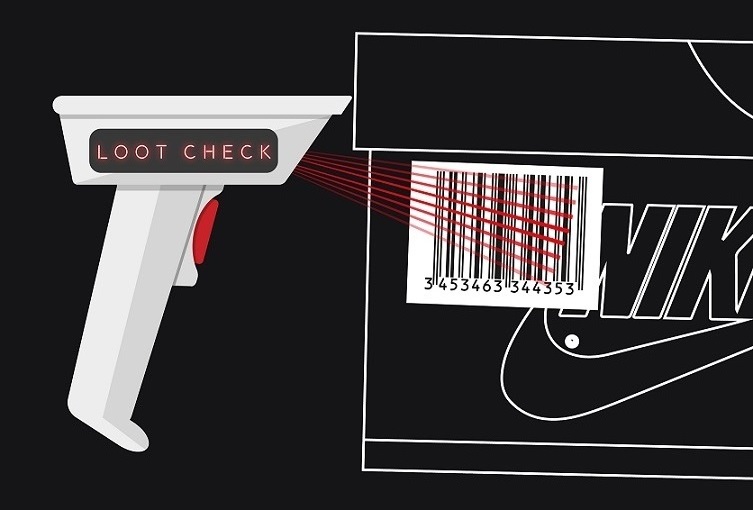 …And Then Virgil Abloh Donates $50!
You probably heard about the backlash the designer received from the crowds. Virgil Abloh is a pretty influential figure in streetwear and high-end fashion. Especially since he was the first black designer to hold a high position at a French brand like Louis Vuitton. However, his statements during the BLM protests were controversial. Later on, he felt inspired and donated $50 to support Fempower that helps with the legal fees of arrested protesters. The public didn't take that very well, especially that the Off-White apparel isn't by any means cheap. Some people even expressed their outrage through Wikipedia, but that has long been changed.
Virgil Abloh, artistic director of Louis Vuitton's men's wear and CEO of OFFwhite donates $50 dollars to protesters that need bail money. #georgefloyd pic.twitter.com/489nxks7zg

— BallerAlert (@balleralert) June 1, 2020
Hypebeasts Traded FOGs for Quantums
Alright so, we could've put that on the top of our list if there weren't more pressing matters. Remember the mysterious trucks rolling out on the streets of Chicago that turned out to be Kanye's work? Yeah, Santa Yeezus gave people free Quantums, and that's when the controversy started. Some people traded their $2,000+ Fear of God kicks in exchange for the kicks. Although Adidas denied any requirements to get the Quantums, videos said otherwise!
StockX Receives Backlash for Extra Fees
The last thing resellers needed during a pandemic and unemployment crisis is an extra fee. That didn't stop StockX though, did it? The resale platform added a 3% processing fee for the buyers in addition to the pre-existing seller fees. Resellers and sneakerheads didn't welcome the decision at all because that meant more paying. And that was during a very hard time of the year (not that now is much better).
Raffles Got Us Like… Ugh
So raffles are technically like playing the lottery. A sneaker raffle means you submit your name and hope you win that ticket to buy the kicks for retail. This year, due to COVID19, most in-store releases got canceled. And sneaker stock went into raffles rather than online drops to NOT give sneaker bots more stock to cook.  But really, there are raffle bots out there.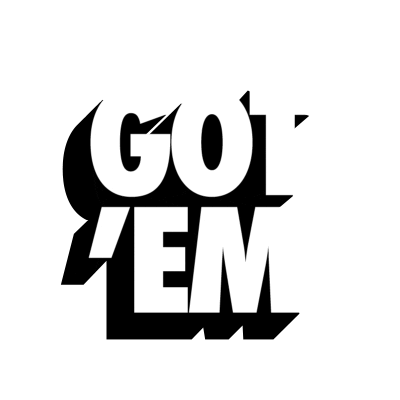 Most stores held raffles for the most exclusive releases, and not everyone likes it. For one, your odds are particularly low since it's all about your LUCK. Unlike copping with sneaker bots where having reliable tools can really up your chances.
Warren Lotas Gets Sued by Nike
Well, it all started in September, when Warren Lotas announced the pre-orders for a Nike SB Dunk Pigeon lookalike. Now, not to be biased, but the kicks are very similar to the Nike Dunks. So naturally, Nike did what Nike does and sued Warren lotas for copyright infringement. That's not the whole surprising thing though. It was Jeff Staple low-key defending the kicks that did it for us. The lawsuit battle is still ongoing and we have yet to see who'll win. What we do know is that the Pigeon look-alike would have made Lotas millions of dollars in revenue. In fact, each pair of his "Dunk-alike" retailed for $300, and that's a heck of a lot. But to be fair, no one would buy them not knowing that they're not REAL DUNKS. The joke's on them if that's the case.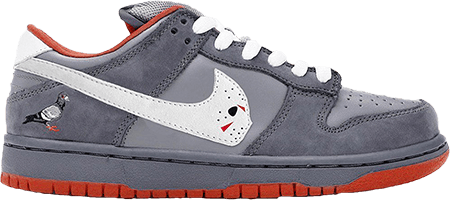 DataDome Footsites Security
That's for the botters of the sneaker industry! Security updates on sneaker sites are the norm in the game. What fun would we have without the occasional updates that change the way we cop? However, this year featured one of the biggest changes we've seen in a while. Using DataDome as the new antibot on Footsites was a big deal for most sneaker bots and sneakerheads in 2020. What it basically did was force Captcha for users with bad quality or suspicious IP addresses or proxies. But as with most security updates, reliable sneaker bots, like NSB, worked around this and are back to copping on Footsites again.

We Lost Track of Kanye's Neutral Streak
Seriously, my guy has a thing for neutrals. In 2020 ONLY, we got several colorways that got us convinced that Kanye is merely switching uppers and midsoles. And don't get us started on white kicks. So this year we got… let's see… Yeezy 350 Natural, Yeshaya, Earth, Sand, Flax, and Tail Light. Oh, and Yeezy Sand Taupe will join soon! That's only in 2020, we didn't even mention previous drops. The question is, would you recognize which is which at first glance?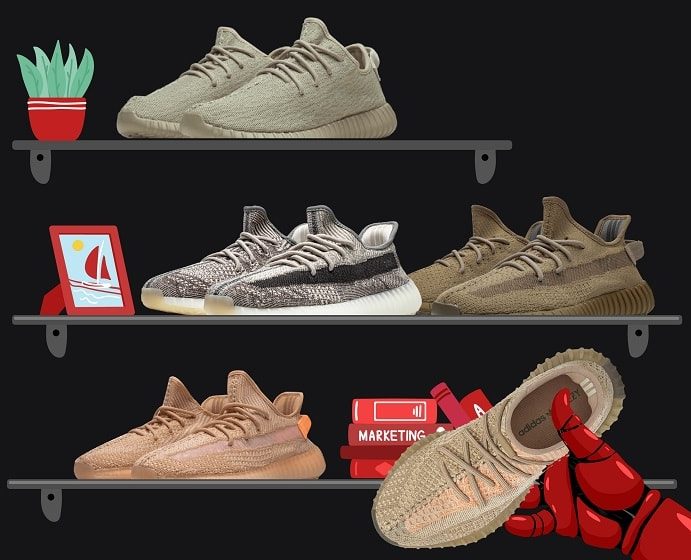 Sneaker Renting Is A Thing…
Yes, you read that right, sneaker renting is apparently not a new concept. But when a famous figure in the sneaker industry launches such a project, it will definitely generate some additional clout. Once again, Jeff Staple makes it to our list with his latest video promoting Kyx.world. The new sneaker renting platform provides different plans you can choose from so you could flex any pair. The way we see it, the project is a two-edged sword. On one hand, it's a pretty good idea since the number of "streetwear influencers" is ever-growing. And many of them don't really own the kicks. On the other hand, the idea could bring a lot of headaches to the owners. But oh well, to each their own, and we hope it works out for them!
The Silver Lining
It was a pretty rocky year generally, but we can't ignore all the sick drops we got in 2020. Despite all the bad things that happened, the sneaker bot industry is going as good as ever. So if you haven't hopped on the sneaker train yet, now is a good time to get a headstart on 2021! And let's just HOPE 2021 brings some better news. Who knows? We might just do a list of the Best of the Best!