Yeezy Sand Taupe Is Another Return to Earthly Delights!
Yeezys, Yeezys, and more Yeezys! Although the kicks aren't as popular as they were a couple of years ago, they're still there. And consistency is what matters in this game! Yeezy's fanbase, if anything grew bigger and bigger through people who joined the sneaker industry post-2018 and later. So keeping track of colorways is pretty difficult. But if you want, we can tell you what Yeezys restocked through the years! And today, we're adding a new colorway to the party. So let's all welcome the new Yeezy Sand Taupe!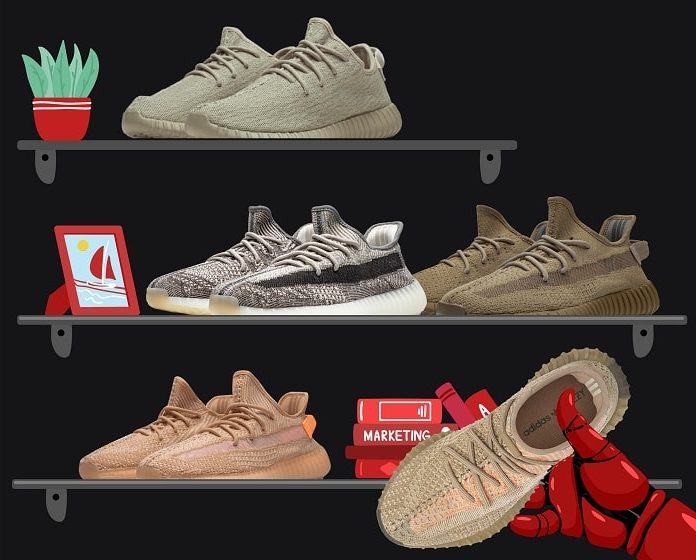 Yeezy Sand Taupe Lookin' Earthy
At first glance, Yeezy Sand comes in a pretty bland colorway. However, when we look closely, we notice details in the upper that otherwise, we wouldn't see! The Primeknit upper features a patchwork-like brown upper with hints of light orange atop the translucent stripe. The whole thing sits on a brown ribbed midsole that covers the Boost cushioning. Finally, we'll get bungee laces which are becoming a standard for the 350s. So all in all, it's a pretty awesome pair of sneakers that rocks earth colors.
Have We Met Before?
If you're a Yeezy expert, then you must have noticed what we noticed too. The kicks resemble several previous releases. But which will it resell like? The first pair we remembered is still pretty new considering we didn't get as many 350s as previous years. Yeezy Earth is a pretty similar pair to Yeezy Sand, so if you missed out on that release, that's a good alternative. Yeezy Earth dropped in February 2020, and it currently resells for about $400.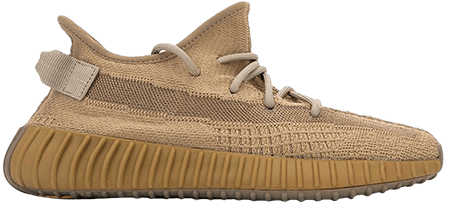 On the other hand, the Sand colorway features a dash of peachy color that reminds us of Yeezy Clay! The kicks dropped back in March 2019 and it has a relatively high resale value at $500 on average. We won't lie though, it will probably always be one of our favorite colorways.
This one is a long shot, but we'd like to add it to our list of brown kicks. Yeezy Zyon is one of this year's releases which NSB absolutely smashed with 6,500+ checkouts. It featured a new type of color mixing on the Primeknit upper. The pair dropped in July 2020 and resells for around $290.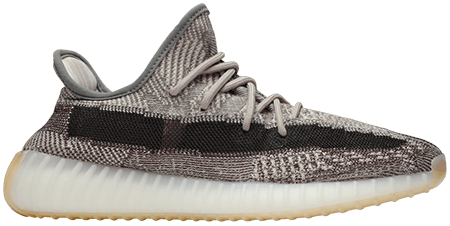 The last pair on our remembrance list is definitely not the least. In fact, it's the most precious of them all. It's one of the earlier Yeezy 350 V1s: Oxford Tan! These dropped back in December 2015, and today they resell for a whopping average of $1,000!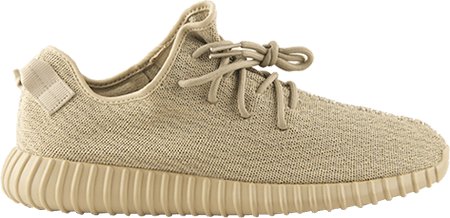 Release Info
The upcoming Yeezy Sand Taupe was originally going to be "Eliada". The word actually means "God is Knowing". However, the backlash fiasco made Kanye drop the religious Yeezy names and we got Yeezy Sand Taupe. The kicks will drop on December 18, 2020, and will retail for $220. If you miss this drop, you'll be paying around $340 in resale to own them. But if you manage to cop several pairs, you can cash out with that profit!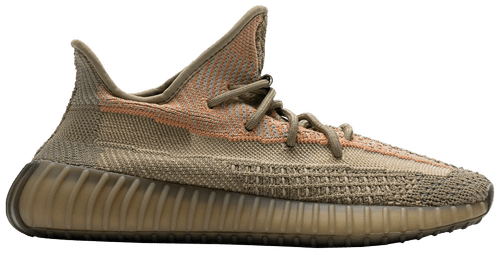 NSB Will Cop Them Sands!
Just like previous Yeezy drops, NSB will make sure you get really high chances at owning the kicks. However, if you don't have your own copy, make sure you buy one ASAP. From The early leaks, it seems like 2021 is gonna be a pretty loaded year, and if you're an early bird, you'll get the worm. Or sneakers in our case.
Tags: Kanye West, Yeezy Boost, Yeezy boost 350, Yeezy Boost 350 V2, yeezy zyon
Posted in Yeezy 0 comments