Last week, we walked you through the silhouette naming process that every brand goes through. But we promised you a thorough explanation of all Yeezy Names, and we always keep our promises! Are we ready to go through wetlands, float in space, then do some Bible reading? Definitely not, but we can't help feeling curious when we hear about anything Kanye. Or should we say, Mr. President?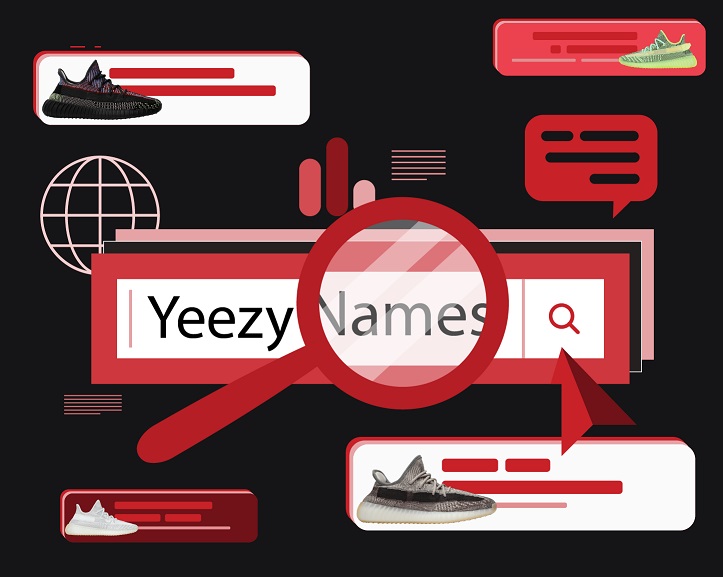 Every Yeezy release gets even more exciting when the kicks' name is weird, no cap. And we'll tell you all about them right now. We'll sort the kicks according to the silhouettes and themes, starting from Nike to Adidas!
Nike Air Yeezy Names
Air Yeezy 1
Zen Grey: The kicks that started it all. The first Yeezy to see the light of day actually has a pretty straight forward name. It's the name of the upper color!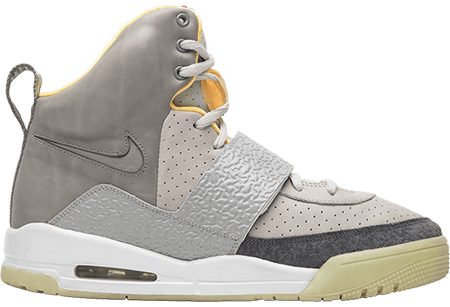 Blink: Here's a hint: Bred as the mashup of Black and Red. You probably know where this is going. Just like Bred, Blink is the result of mixing Black and pink! That makes so much sense considering the kicks are all black with pink insoles.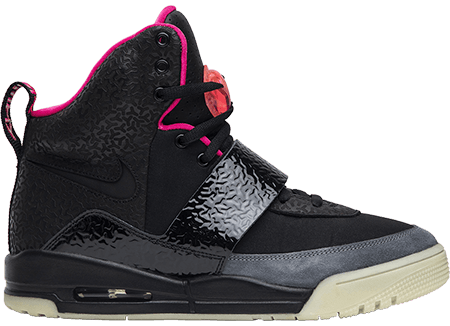 Net Tan: I mean, the colorway left us in no doubt about what the tan part stands for. However, the net part is a bit unclear. But if we check the pattern of Ys on the front, they kinda look like the net fabric, so could that be it?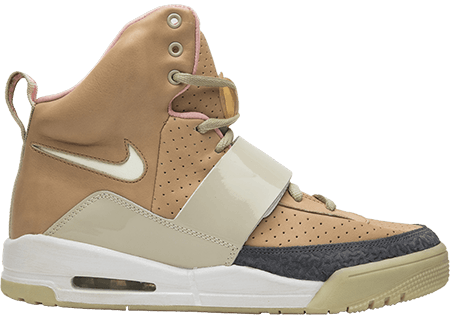 Air Yeezy 2
Black/Solar Red: Yeezy names in this era are pretty straight-to-the-point to be fair. This colorway is inspired by the Blinks. However, the solar red color replaces the pink. So, the name is merely a description.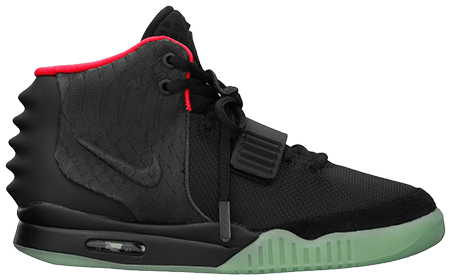 Pure Platinum: A metallic name for a metallic-looking pair of kicks. And they are! The silvery Yeezys are definitely a work of art and the name also says so.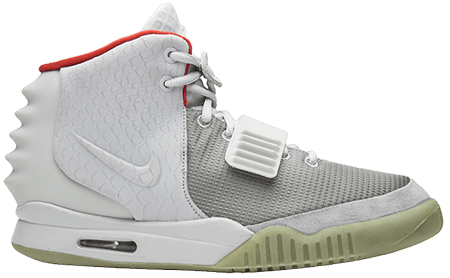 Red October: The last Nike Yeezy, this pair was met with so much excitement, rumors, and teasers! The exact story of the name isn't obvious. Maybe Ye was hoping for an October release before he and Nike broke the contract?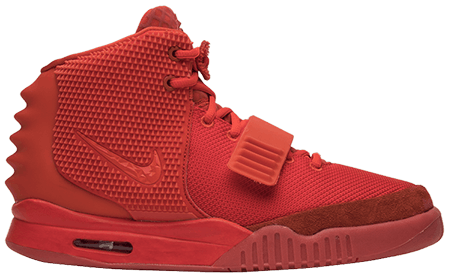 Adidas Yeezy Names
And here is where our story actually starts. The Yeezy names started pretty normally at first, but slowly became flat out weird! So let's take a look at them. Because there are many colorways and silhouettes, we're just gonna settle for the interesting Yeezy names that got us like: Why?!
Yeezy 350 V1
Turtle Dove: Have you ever seen a European Turtle Dove? If not, just look at your Yeezy Turtle Doves, and you'll see the bird's feather pattern on them!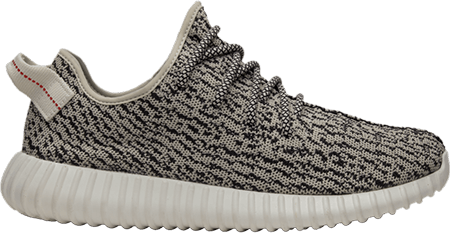 Pirate Black: Did it ever happen that you wanted to go for an all-black outfit, and the clothes just don't match? That's because there are many shades of black, and Pirate Black is one of them! Enough said, right?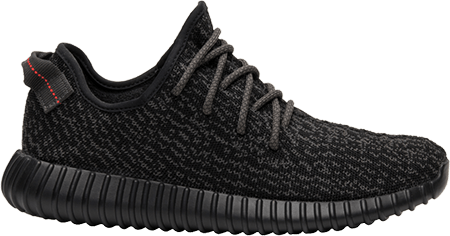 Moonrock: Have you ever tried stepping in the moon instead of on it? Well, that's because Kanye made it possible with this colorway!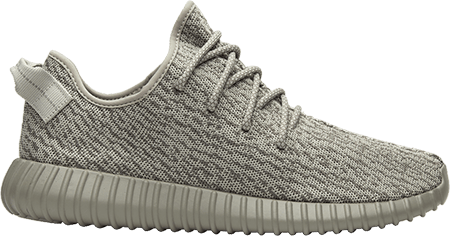 Oxford Tan: Another honest-to-God colorway and name. Kanye probably propped open his color hex code manual, and chose the first color in front of him!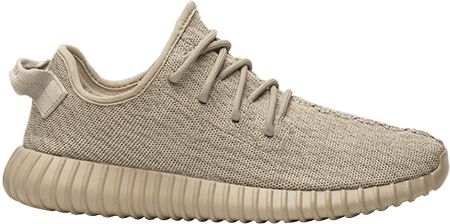 Yeezy 350 V2
Beluga / Beluga 2.0: Two of my personal favorites! And honestly, the beluga whale is one of the cutest animals out there. And the kicks are fittingly called belugas because the whale and the kicks share the same grey color!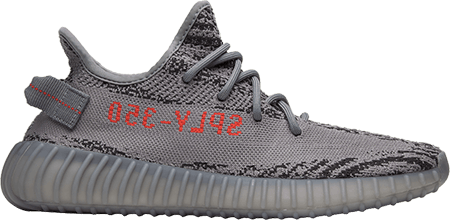 Bred: Kanye could go high and low, but he'll always be a Chicago boy. And Chicago boys looked up to, and wanted to be like Mike and own Air Jordans! So it's only fitting that he, at some point, dropped a pair of kicks with the "Bred" signature all over it.
Cream White: Or simply, Triple White, is the simplest colorway out of them all. And since it's the era of simple Yeezy names, the sneaker's name is simply another description of another colorway!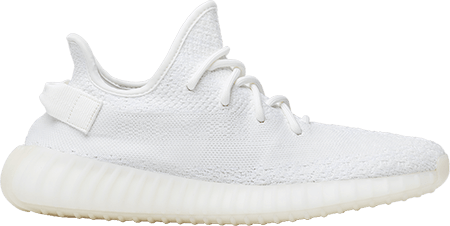 Semi Frozen Yellow: Frozen Yellow is just the "Yeezy" name for the "Volt" color because Kanye does it his way. However, the sneaker community dubbed the kicks as "Yebras", for a good reason! The kicks donned the zebra print, on a yellow upper!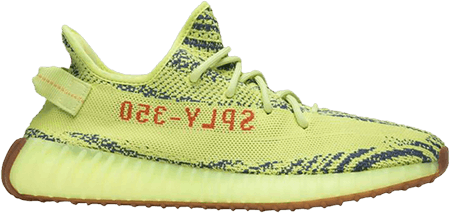 Butter: Different shades of butter color can be found on these kicks! And this pair is actually a cool alternative to the Cream Whites.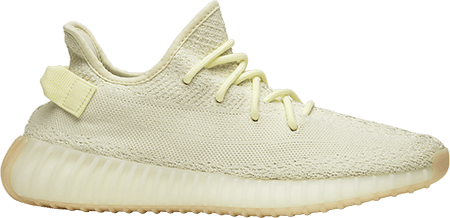 Sesame: Here we are, this is the third Yeezy colorway inspired by edibles. Whether Kanye was a Sesame Street fan, or he just loves the seeds, we're grateful either way!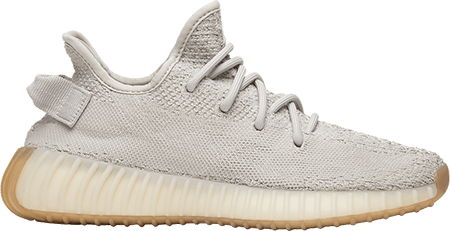 Hyperspace: So technically, hyperspace means "space of more than three dimensions". But how does that relate to the kicks? Search me. But then again, this is another white-grey pair of Yeezys. So we ain't judging!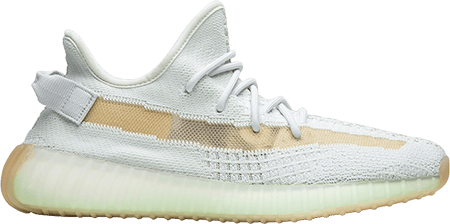 Clay: Now, we're moving to the earthy territory. This pair was the first of many earth-toned Yeezys. On the bright side, Kanye won't run out of Yeezy names that way! However, the name of this colorway is totally on point.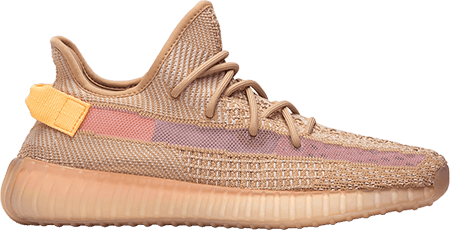 Synth: Stands for a synthesizer. And honestly? We got nothin' man.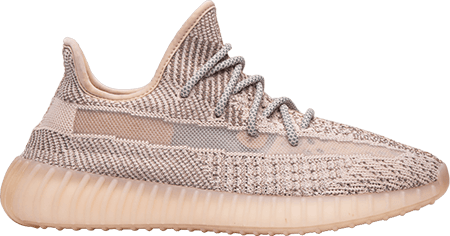 Antlia: Now this is an interesting name. Antlia is the name of a constellation and means "the pump" in Ancient Greek. Its full name is actually Antlia Pneumatica, and it's a tribute to the invention of the Air Pump!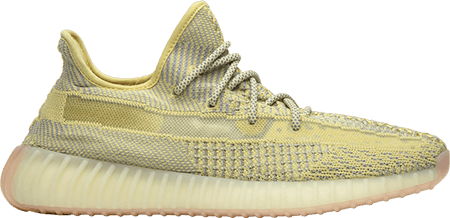 Lundmark: Another nod to space! Landmark is actually a crater on the moon.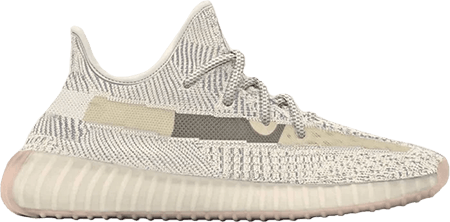 Citrin: This may be a shortening of Citrine, which is a gemstone. The gemstone's color is similar, although not very, to the kicks' colorway!
Yecheil: The first of the list of bible-inspired Yeezy names. Yecheil is a play on Yechiel and it actually means "May God Live".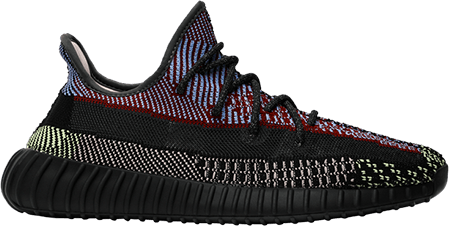 Yeezreel: The second 2019 holiday pair of Yeezys. Yeezreel comes from Yizreel which stands for "God Will Seed" in Hebrew.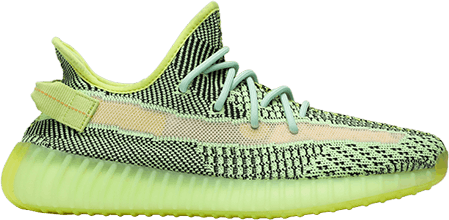 Yeshaya: The third kicks (that really disappointed us in a way) means "God Is Salvation". Pretty deep for a pair of kicks huh?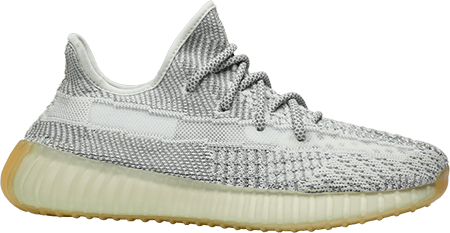 Marsh: It's a synonym for a swamp. And honestly, with that colorway? We ain't even surprised by the meaning!
Flax: Flax is a plant that people plant for its seed and make fabrics from it. Although the name is interesting, sneakerheads were starting to lose patience with all the bland colorways.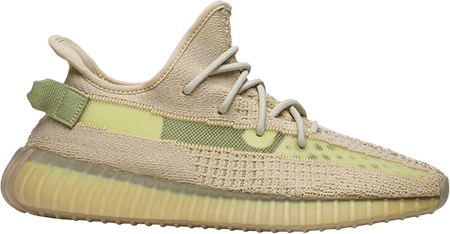 Desert Sage: This is an interesting name. A Desert Sage is a shrub that grows in… deserts! The herbs are actually aromatic and can be used as incense. And the colorway of the sneakers actually looks like a stack of sage sticks with an orange wrapper!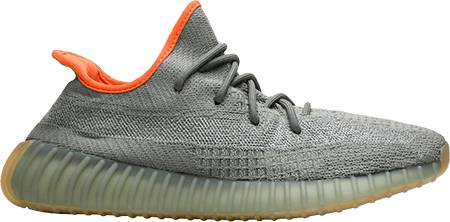 Cinder: Cinder is a partly burnt coal or a type of ashes. So it's a kinda pale black if you want. And we all love us a pair of black Yeezys!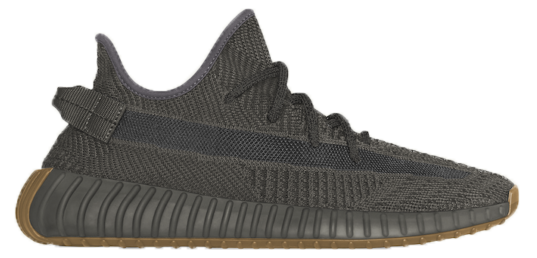 Linen: Now this is a cool one. Linen is a textile that's made of… the flax plant! So we can technically consider Yeezy Linen the descendant of Yeezy Flax! Weird how Yeezy names are connected. Maybe that's Kanye's master plan?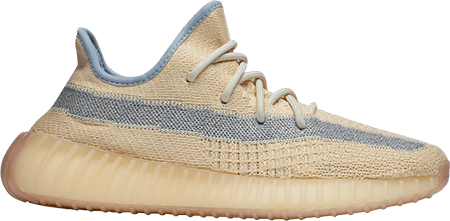 Zyon: Back to the Hebrew origins. Zyon is the hill on which the Temple was built in Jerusalem. Read more about it here!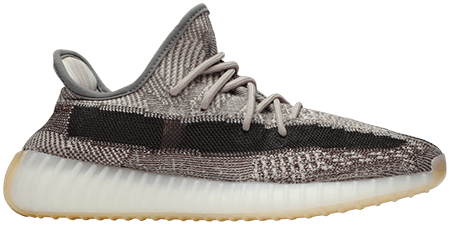 Israfil: The most religious name out of them all. Israfil is the angel who blows into a horn to signal the Day of Judgement.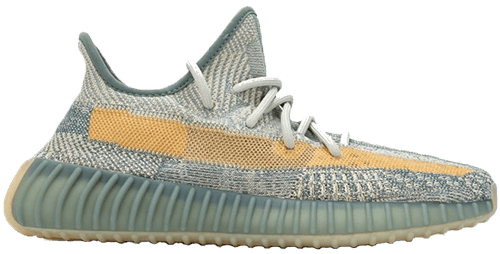 Carbon/Asriel: You could say that this is the pair that caused an uproar towards religious names. Asriel is the name of the archangel of death. And according to Adidas "the name did not meet the diversity and inclusivity guidance". So they popped Kanye's religious bubble, and we welcomed Yeezy Carbon! With this pair, we also conclude the list of weird Yeezy 350 Names! But who knows what shenanigans Yeezus could be up to?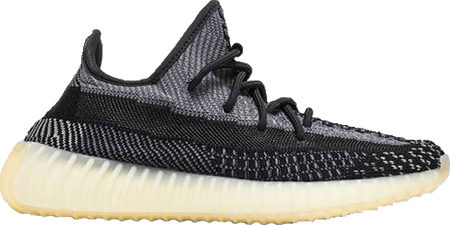 Yeezy 500
Slate: This is a bluish-purple or grey rock that can be split into smooth flat plates. People usually use this material for roofing.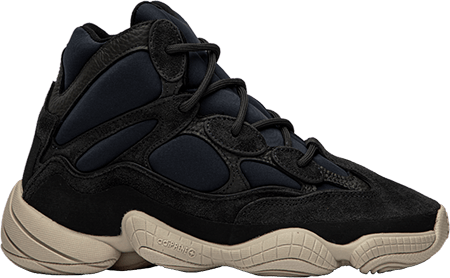 Tyrian: This is a shade of purple that royals usually wore. It originated from the Lebanese city of Tyre. And that explains the naming!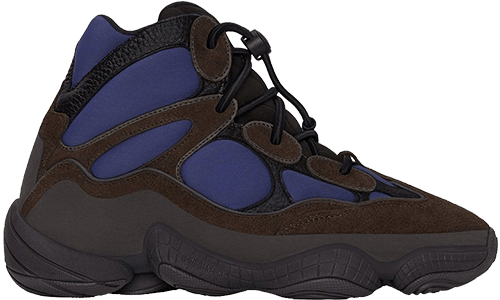 Yeezy 700
Vanta: Now this is an interesting story! Vanta is the acronym for "vertically aligned nanotube arrays" aka vantablack. Vantablack is actually the blackest black that physically exists to date. And the artistic right to use this color is exclusive to the artist Anish Kapoor. So naturally, Kanye can't really use it, so he just went for regular black kicks.
Tephra: Again with earthy names. Tephra is the type of rock that results from volcanic eruptions. Which brings us to the fact that the colorway makes so much sense now.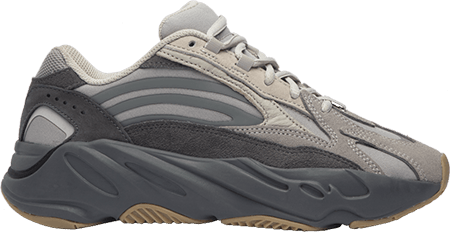 Azael: Another Hebrew name, meaning "helped by God". And this was actually the name of the first Yeezy 700 V3. A blessed beginning maybe?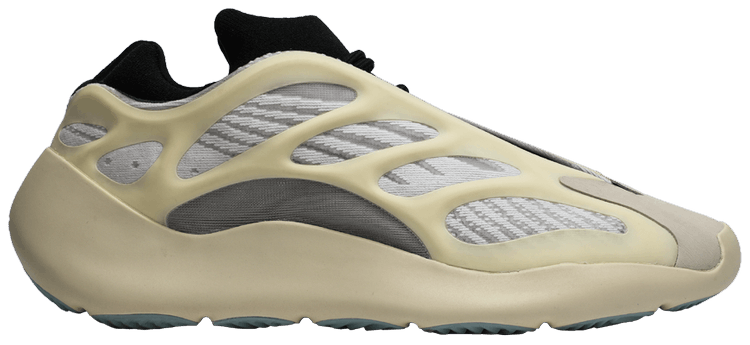 Alvah: This is the Hebrew word for "Sublime". We can notice all the symbolism, ain't that right?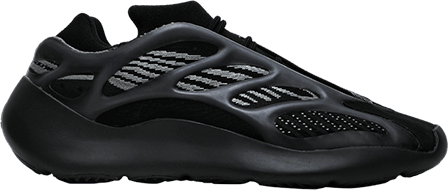 Arzareth: This word can have many meanings. According to some, it means "Those Set Apart" in Hebrew. On the other hand, it can be a nod to the city Nazareth, where the angel Gabriel told Mary that she will have a child.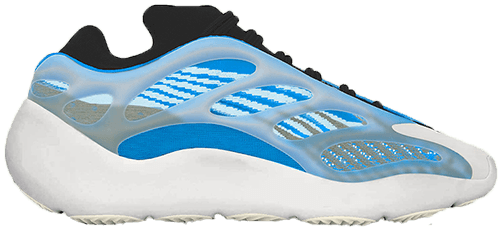 Safflower: So, this one is pretty straight forward. Safflower is a plant with yellowish-orange flowers. The same color we can find on the upper underneath the cage!
We Love Us Some Interesting Yeezy Names!
With Kanye's latest leap of faith, we're getting really high doses of symbolism. However, his space endeavors and love for the earth also give us some head-turner Yeezys! And as long as Yeezys and Kanye exist, we'll keep updating the Yeezy Names list!