Yeezy 350 Natural. Why, How, and Where to Buy It!
We always like it when a new pair of Yeezys appears, and this time is no different! The new Yeezy Natural dons a not-so-new colorway, but we're not complaining. Because the last few Yeezys were "colorful" (on Kanye's standards really), we're off for a plain pair! I mean, is it really the fall/winter season if we don't have one? We still clearly remember the whole Yeezy Yeshaya jumble. So let's check out the new, but pretty familiar Yeezy 350 Natural!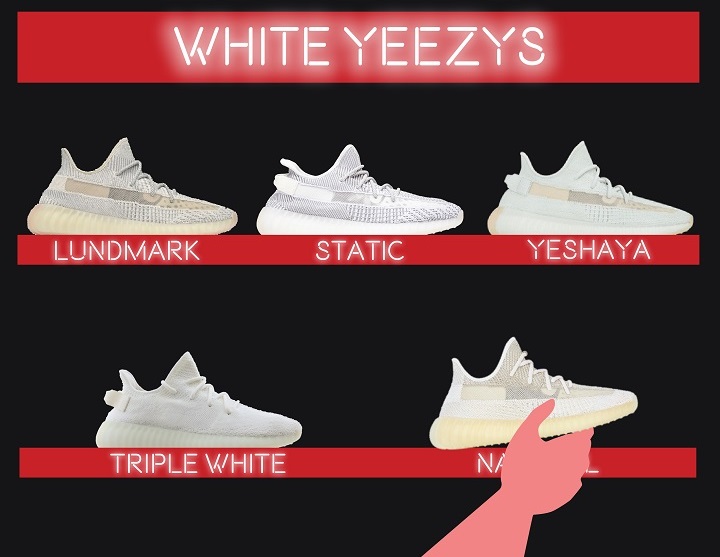 Yeezy Natural and the Saga of Plain Kicks
We just have to say it. Yeezy 350 Natural really, really, reaaaallly looks like Yeezy Lundmark. The white Primeknit upper makes a comeback here, and it's pretty similar to the Lundmarks with all the design. However, the Boost midsole has a more yellowish tint to it. The other colorways we can remember are Cloud White, Yeshaya, Hyperspace, and Static! So here we can understand where the name comes from. The whole pair looks like it's made of materials in their natural colors without any dye. The name of the kicks was initially Abez, but the brand dropped the Hebrew Yeezy Names recently, starting by renaming the Yeezy Asriel, Carbon. There is no clear explanation from the brand, but the most obvious guess is to not offend anyone.

Release Info
The new Yeezy Natural will be available on October 24, 2020, for the usual $220. And who doesn't need a white pair of kicks in the holiday season? We're all prepping ourselves for some serious copping, so Yeezy 350 Natural might as well be the first on our list!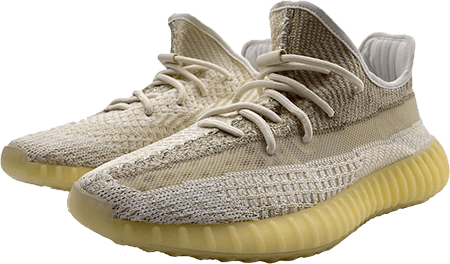 Why Should You Buy Yeezy 350 Natural?
Now we're asking the right questions! There are three types of people in the sneaker industry: the collectors, the resellers, and the braves. You can be all three, there is no rule book for the game. But either way, you'll want this pair in your rotation! If you're flipping, a $450 starting resale value ain't no harm at all! If you're a collector or a brave wearer, it's always better to flex your success in retail.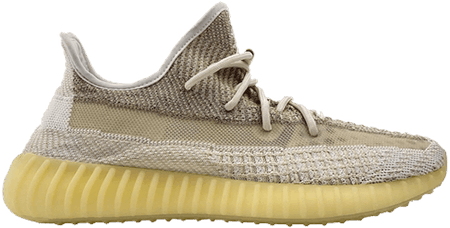 Where To Buy Yeezy Natural? And How?
The new Yeezy 350 Natural will drop as usual on YeezySupply, Adidas, and other retailers. And this brings us to the how! If there's anything we know for sure, it's that you need a good sneaker bot! Mind you, you can always cop manually, but why take the risk when you can increase your chances at a successful cook? NSB will do that for you and more. With the latest YS/Adidas updates, we can't wait for Yeezy Natural to drop! 
New to the industry and don't know where to start? Maybe you could start by joining our giveaway. Who knows, you might have the beginner's luck and end up with your own NSB key🔥
🔥 Giveaway 🔥

RT & Follow ALL accounts to win ⬇️

1 x @NSB_Bot key
1 x @DragonAIOBot key
1 x @ahiddensociety key
1 x @KiloSoftware key

4 winners will be announced this week! 📆 pic.twitter.com/u352FaIvUU

— NSB Bot (@NSB_Bot) October 15, 2020
Tags: Kanye West, Yeezy, Yeezy Boost, Yeezy boost 350, Yeezy Boost 350 V2
Posted in Adidas, Yeezy 0 comments