We love us a pair of awesome hype kicks. However, real sneakerheads know how important classic sneakers are to the wear rotation. Sometimes, owning a pair of sneakers is more than riding the hype wave. It's even more than flipping them for profit. When you own a pair of classics, that means you also value taste! Don't get us wrong, we're all for flipping that crazy pair of kicks for $1,000. But when it comes to wearing everyday kicks, it's the classics that always come through for us. Let's check them out right now!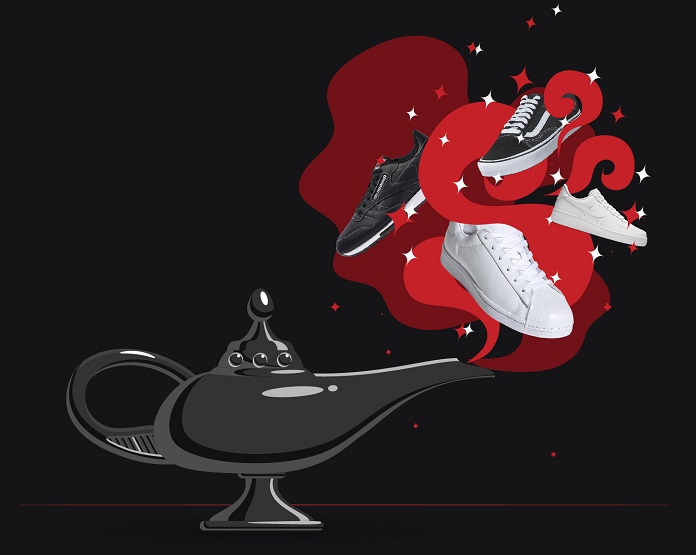 Nike Got the Lion's Share of Classic Sneakers!
Okay so, not all the kicks we're gonna mention here are Nike per se. However, Jordan Brand falls under the Nike umbrella in a way. And Converse has been a Nike subsidiary since 2003 so… you got it. Now, we didn't include all the classic sneakers from Nike. I mean, we gotta leave something for the other brands fam.
Nike Cortez
I think we can all agree that Nike Cortez left a huge impact on both the sneaker and pop culture. Ever since it made it to the big screen with Forrest Gump, it became a timeless icon. After all, you gotta be super special to steal the show from Tom Hanks. The silhouette also made an epic appearance in a movie years later, find out where here!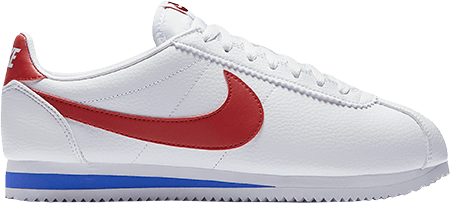 So a little backstory, Nike Cortez is the brainchild of Nike's co-founder Bill Bowerman. The 1972 kicks goal was to be comfortable and durable running shoes for athletes. He designed the kicks for distance and road running. Honestly, Nike Cortez set the standard for running shoes and got many redesigns throughout the years to stay on top.
Nike Air Force 1 – Classic Sneakers Can Look Good
The 80s sure was the era of revolutionary sneakers. From the Air cushioning to new basketball kicks, we got it all then and there. The sneaker designer Bruce Kilgore dropped the bomb in 1982 with the Nike Air Force 1. The kicks were the first basketball shoes to feature Air cushioning.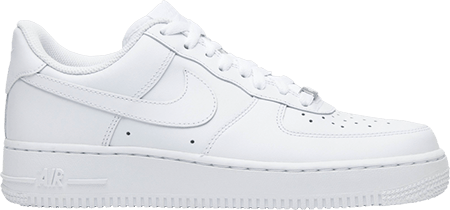 Soon, the kicks broke the boundaries of the basketball court and became a lifestyle shoe. You don't have to be a baller anymore to own a pair of these babies. A sense of fashion is a requirement though.
Nike Dunk
Another pair of classic sneakers that you must own. We're not exaggerating fam, not owning a pair of Dunks at some point in your life is a crime equivalent. The Dunks are also 80s babies and were also basketball kicks. The silhouette is a hybrid of four silhouettes: AJ1, AF1, Terminator, and Legend. But what was initially a basketball sneaker branched out into different divisions. The main one is the Nike SB Dunk we love so much!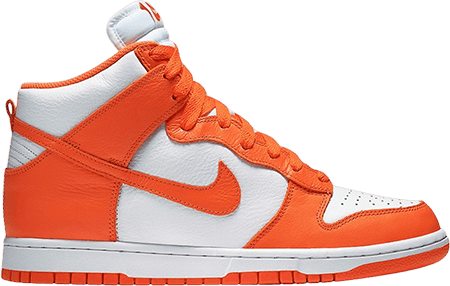 It's worth the mention that Nike Dunks broke resale records in 2020. They were practically a pretty usual pair until everybody decided that they're cool again. I mean, that's the beauty of the sneaker industry, right? You can read more about that here.
Air Jordan 1 – Classic Sneakers with 6 Rings?
A name that really needs no introduction. The Air Jordan line is Michael Jordan's baby that changed the sneaker industry for good. And we couldn't be more grateful for that collab between him and the Swoosh! After all, who doesn't know the iconic Jumpman logo? Moreover, the Air Jordan 1 is an amazing silhouette and kicks that you can easily style with anything really. If you wanna know more about the AJ1, and everything Jordan-related, check this out.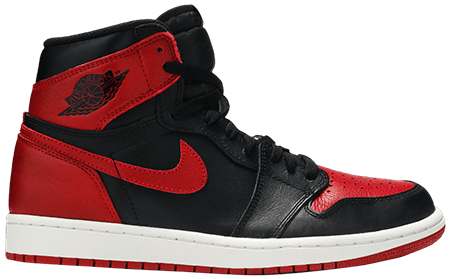 Converse Chuck Taylor All Star 70
So Converse is probably the oldest company on our list today. From a rubber company to one of the biggest sneaker culture icons, we can definitely say it did it all. And with Chuck Taylor's business smarts, the Chuck 70s became the go-to basketball shoes. But then, the low-top kicks came to life, and bam! The younger generation hopped on because of how easy they are to wear. Let's not forget that color diversity became a sign of self-expression for the kids.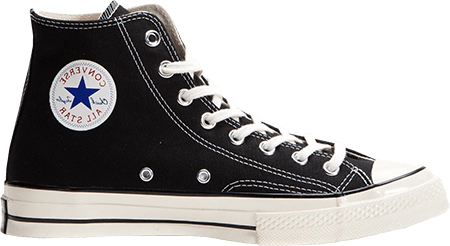 The Chuck 70s are the peak of classic sneakers, and you can't not rock a pair at some stage in your life. Be it the teen angst or a day out with your peeps. And if you wanna read more about the sneaker's background, it's all in here.
Adidas Gave Us Classic Sneakers That Will Never Die
And that's not even an overstatement. The two silhouettes we're gonna discuss are peak classic sneakers. Although they're not hyped by any means, we can't ignore their impact on the sneaker industry.
Adidas Stan Smith – Tennis Shoes That Made History
Although Stan Smith actually retired the game 36 years ago, his namesake kicks definitely didn't. Adidas thought it would be a great idea to drop leather tennis shoes during the canvas era. And they definitely caused a long-term switch in the sneaker culture. That's one heck of a must-have, and they're great beaters if you ask me.
PS: The Stan Smiths' original name was actually the Adidas Robert Haillet!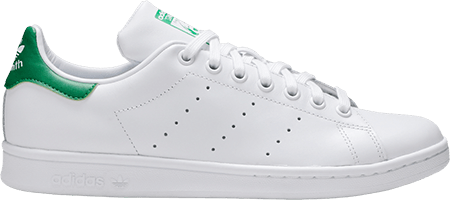 Adidas Superstar – We Make a Mean Team, My Adidas and Me
Well, Run DMC weren't playing around with that song fam. Anyway, thanks to the Superstars, Adidas signed an endorsement deal with Run DMC. That was actually the first non-athlete endorsement. So we're sorry Ye, you revolutionized a lot, just not the music/sneaker merge. This silhouette is still relevant today with high-end collabs like Adidas x Prada. But we just love them for what they are: a pretty versatile pair of kicks!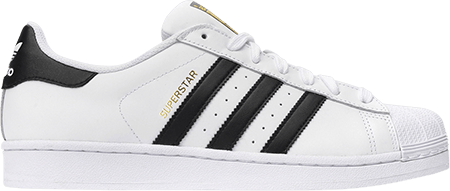 More Classic Sneakers You Should Be Aware of
Vans Old Skool – Grungy Classic Sneakers Are IT
If you were aware of the early 2000s trends, you'd know that edgy teens were all the rage. Thanks, Avril Lavigne. But she didn't only influence people with her music, she also made grungy fashion a thing. And apparently, Vans checks all the boxes. After all, we all love us a skater boi, don't we?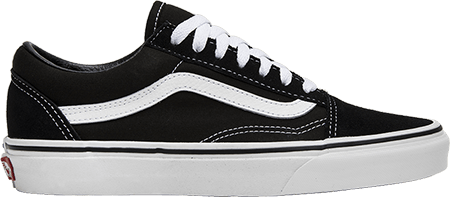 Vans Old Skool, aka Vans #36, dropped back in 1977. But to this day, it remains a staple in a lot of people's wardrobes, especially skaters. With its epic "jazz side stripe", the kicks remain timeless and are pretty awesome to rock with any outfit!
Puma Suede Classic
With over 50 years under their belt, the kicks are definitely of a spot on this list. And if we trace sneaker collabs to their roots, we'll find that the Puma Suede is there. After all, they're not called the Clydes for nothing. Walt "Clyde" Frazier left a great mark on these classic sneakers, and we don't regret that! For the full history, allow Puma themselves to tell you the story here.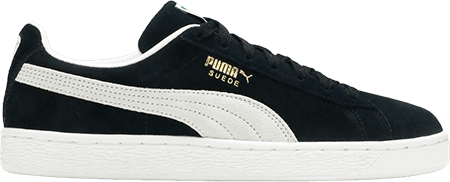 Reebok Club C 85
Last, but definitely not least, we've got classic sneakers that are also 80s babies. Although a lot of sneakers were dominating different areas, Reebok Club C managed with its simple design to make a statement. Oh and, C stands for Champion. That's oddly fitting! If you ask me, the sneakers are so simple they go with any outfit, and that's our cup of tea.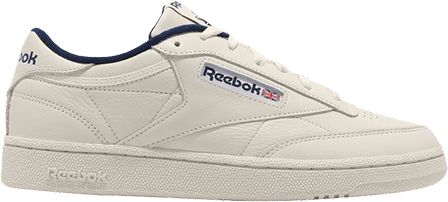 Honorable Mention: Yeezy 350 V2 Joins the Ranks of Classics
Although they're relatively new, Yeezy 350s took the sneaker industry by storm. So besides his fashion influence, Kanye really did that. What I'm trying to say is that, how do you not own a pair of 350 V2s? Whether you're collecting them or just own a pair because they're comfy, I understand. I actually listed my favorite Yeezy colorways here, and the V2s kinds got special treatment.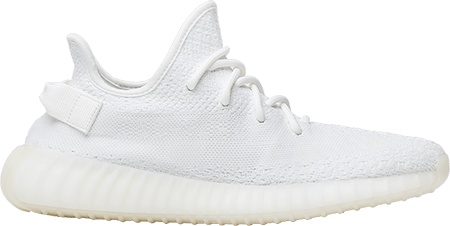 Classic Sneakers Do Bring Some Heat to the Table!
Now that you know what the must-haves are, how many do you own? We don't expect you to have all of them, but high-heat kicks aren't everything. Make sure you choose at least a couple of these babies the next time you go shopping for lifestyle kicks! For the latest news about these kicks, and more, keep it locked on our blog.