Sneakers in Movies – 6 Times Sneakers Shaped Pop Culture
Imagine watching a movie, and seeing the main character wearing the same kicks you have at home! Feels pretty great, right? You feel like the movie is personally touching you. And that's how iconic sneakers in movies can be. From a simple passer-by to a shift in pop culture, the 6 kicks we'll check out today have it all! We're totally sure that if you're a real sneakerhead, then you owned at least half of these.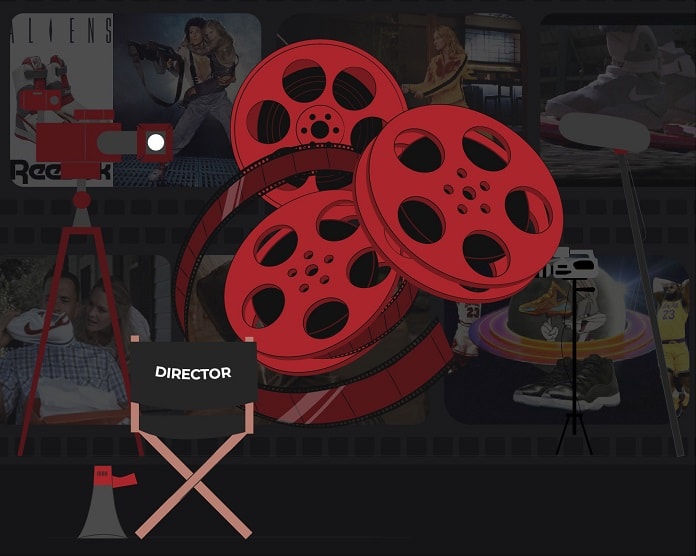 Nike Cortez – Sneakers in Movies Sometimes Steal the Lead
Run Forrest! Run!
The movie that earned Tom Hanks his second Oscar, and everyone knows, has a humongous sneaker moment! It's when Jenny gifts Forrest the Nike Cortez for him to go on a little run. The run that inspired many across the country, unintentionally. The kicks became a pop culture icon, along with Bubba's shrimps.
Another time the Nike Cortez made an appearance is years later, in The Wolf of Wall Street. When Jordan Belfort (Leo DiCaprio) drugs himself to the ground and wrestles with his Lambo, we get a clear view of the kicks! A white Nike Cortez with a black swoosh kinda steals the show.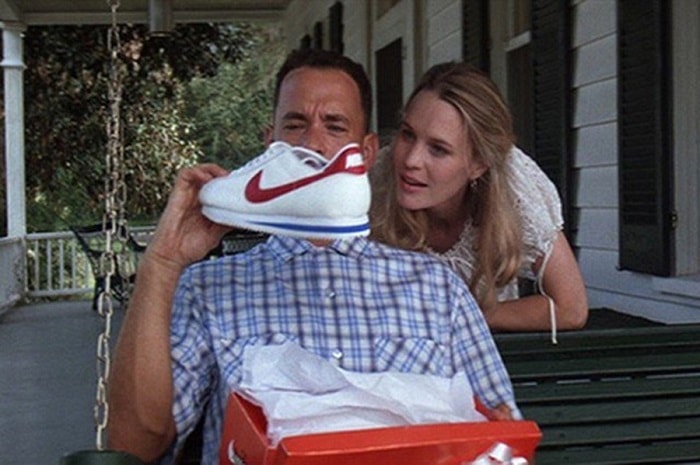 Back to the Future II – Nike Air Mags
Do we really need to explain this fam? Back to the Future isn't just an iconic movie, it's like a cultural shift for sneakers! The Nike Air Mag kinda set the foundation for futuristic sneakers. I mean: 'Where we're going, we don't need laces!' And sneaker designer Tinker Hatfield definitely introduced a crazy concept. However, it's not crazy anymore, and self-lacing kicks are as real as they come!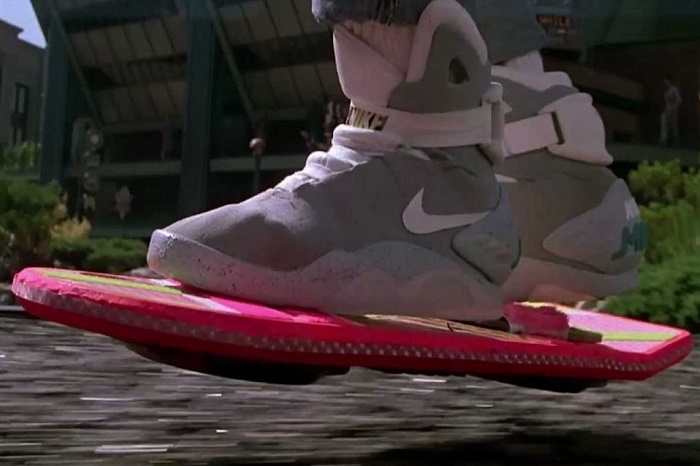 Sneaker in Movies Like Space Jam Still Count!
Yes, yes, we mean Space Jam. Not the 2021 Space Jam, although it was a sight to see. However, the 1996 Space Jam will always be the favorite in OG sneakerheads' hearts. Not because of Jordan, Bugs Bunny, or even Bill Murray! It's because the movie gave us the legendary Air Jordan 11 'Space Jam'. The silhouette is amazing, the colorway is simple and totally flex-worthy to this day!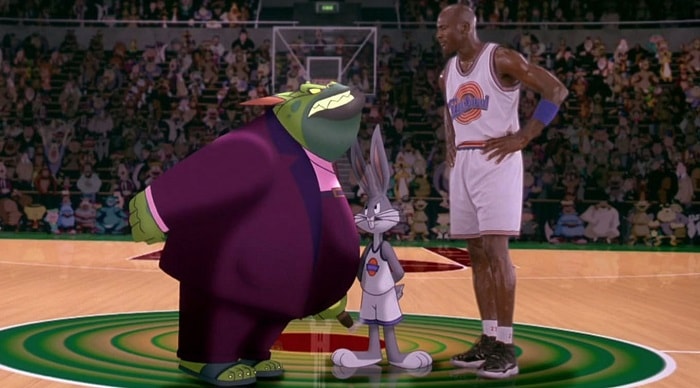 Do the Right Thing – Air Jordan 4 Cement
Okay so, we all know how Spike Lee is big on his sneakers. The man practically included crazy kicks in every one of his movies! But Do the Right Thing is the best because, well, it's the AJ4 Cement! We all remember the line: 'He stepped on my brand-new white Jordans!' And honestly? We can still feel the pain. The movie was such a cultural shift that Jordan Brand dropped a 'Do the Right Thing' pack in 2017!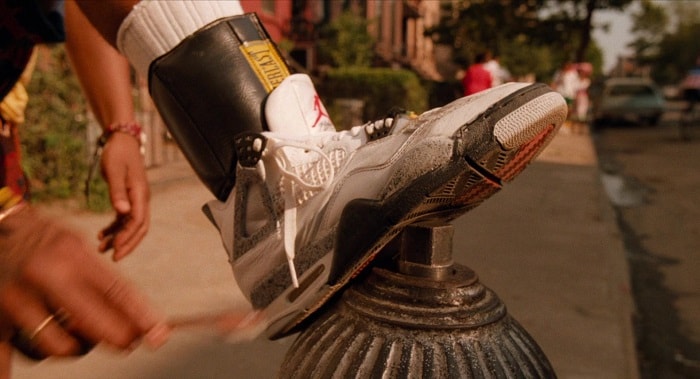 Aliens – Reebok Alien Stomper
Okay so enough with Nikes. We could go on forever about how Nike sneakers in movies killed it, but we gotta draw the line somewhere. So in 1986, Reebok designed a custom sneaker for the movie. However, it became a real shoe later, because it's pretty lit. And in my opinion, it's a pretty underrated silhouette, but to each their own I guess. Make sure you check out the full story of the out-of-this-world kicks here.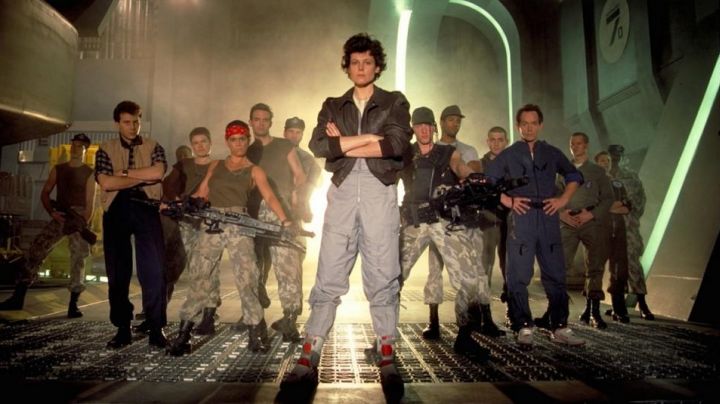 Onitsuka Tiger – When Sneakers in Movies Are as Big as the Franchise!
Last but not least, it's a shame if we gotta talk about sneakers in movies and no one mentions this. The Onitsuka Tiger single-handedly spread its authority over two different movies! Bruce Lee's 1978 Game of Death is memorable for many reasons. One of these reasons is Lee's all-yellow outfit, including the Onitsuka Tiger. Although the brand later became Asics, the kicks kept their name. And that was well-deserved if you ask me.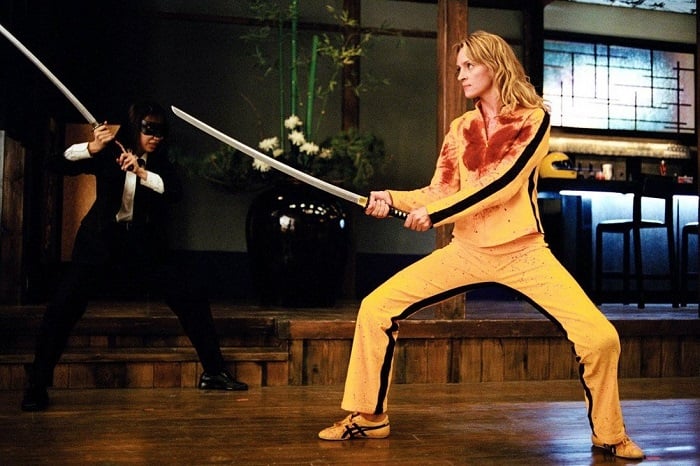 Fast forward to 2003, and Quentin Tarantino made a masterpiece in the name of Kill Bill. But what made that movie extra special for sneakerheads is Uma Thurman's outfit! Inspired by Bruce Lee, Thurman killed it (literally) with the yellow tracksuit and the undying Onitsuka Tiger Mexico 66.
We Love Us Some Culturally Important Sneakers in Movies!
All these sneakers in movies, and many more, made it not only in the sneaker culture but in pop culture. Although we definitely forgot to mention a lot of other silhouettes, these are the first to pop in our heads! And if you wanna keep seeing stories like that, make sure to stay tuned on our blog!
Tags: air jordan 4, Air Jordans, Nike
Posted in Sneakers 0 comments