Space Jam Sneakers Come Back in a New Look in 2021!
We love us some sneakers with movie inspiration. But when it comes to Space Jam sneakers, we gotta talk about them! Lebron James moved his basketball skills to the big screen and joined hands with the Looney Tunes. But to beat the goons you need a pair of really decent kicks, and maybe a pack of them! So let's check out what the 2021 edition of Space Jam has to offer the fans of basketball and cartoons.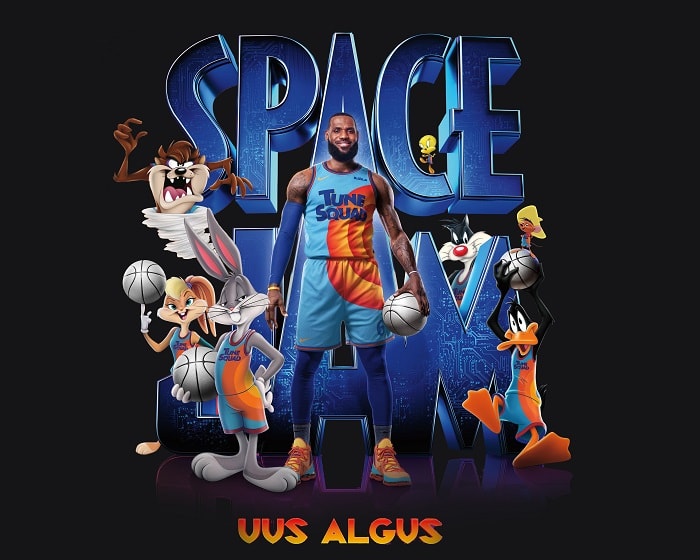 But First, A Salute to the OG Space Jam Sneakers!
So back in 1996, Warner Brother gave the children and adults who loved basketball an absolute gem! I mean, it's one thing to see the GOAT acting in commercials, but a movie is something else, right? Well, the movie certainly became a staple in pop culture, and so did the iconic kicks! The Air Jordan 11 Space Jam first appeared on Michael Jordan's feet during the movie in 1996. However, they didn't get a public drop until 2000, that's 4 years later!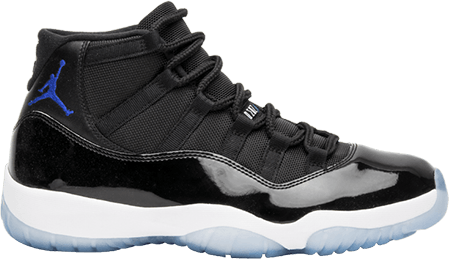 We had to wait for 9 long years until we got the first re-release, and then a 2016 drop followed. Now although the Space Jams dropped multiple times, they're still a grail to so many peeps out there. So if you're still new to the game and wanna start a sneaker collection, they should definitely be in it!
2021 Feels Much Better With the Tune Squad
Today, 25 years later, the Space Jam torch is in Lebron James' hands, and we know it's gonna be lit! And because Nike likes to go all out, we're getting a whole collection of Space Jam Sneakers. Let's check the best ones out now!
Lebron 19 Space Jam – A Seriously New Legacy
If getting special kicks isn't enough, we got a whole new silhouette of Lebron's signature kicks! The sneakers feature a very interesting double-chamber Air unit at the heel, with a Zoom Air unit at the front. The main inspiration behind the silhouette is Space Jam: A New Legacy, naturally. The colors are as cartoonish as ever with a mix of blue, orange, yellow, and red! Although we have clear release dates for the whole collection, Lebron 19 isn't among them. Maybe it's gonna be the Space Jam sneakers cherry on top? Let's wait and see!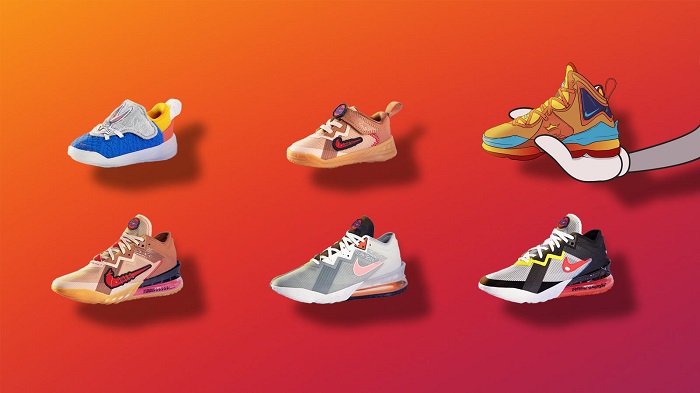 Space Jam Sneakers and Xbox? You Can't Be Serious!
Honestly, after the Travis Scott PS5 Dunks collab, we shouldn't really be surprised, but we are! Although we're not getting a console, the controller and its unique design is definitely a collector's item. With the controller, we'll get a pair of Lebron 18s inspired by the archenemies Wile E. Coyote and Road Runner! So if the Fast & Furry-ous life is what you like, this collab is exactly what you need. The set will drop on July 15, 2021, for $220, and actually resells for $1,000 on average!
It's worth mentioning the mismatching pair will be available as a stand-alone on July 16, 2021, for $160. So better beep-beep your way into that drop with a sneaker bot because you can flip it for $300+!
Some More Space Jam Sneakers With Our Favorite Characters!
First up we got a Tweety vs Sylvester Lebron 18 with all the details from our favorite bird and cat. The sneakers feature an upper with a mix of black, white, red, and yellow. However, it's the inside that looks pretty sick with the tongue and insole on one side being team Sylvester. The other side is definitely Tweety all the way! So if you're a fan you can catch the kick on July 16, 2021, for $160. You can also resell the pair for around $300, so win-win!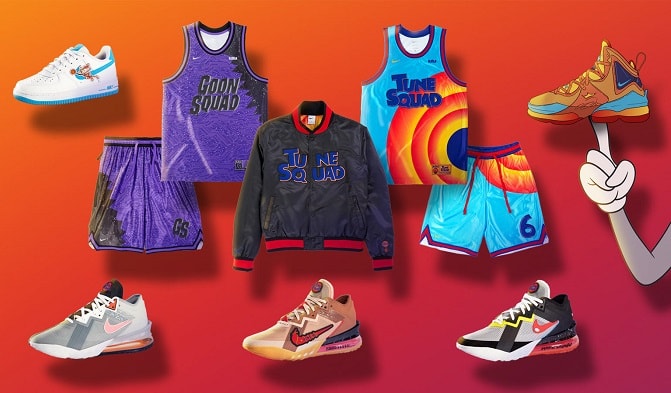 Another rivalry comes to like on a pair of Lebron 18 lows on July 16, 2021! The Space Jam sneakers commemorate Bugs Bunny and Marvin the Martian with a pretty cool colorway. The kicks feature a split colorway with awesome details referring to both characters, and we're there for it! The kicks will retail for $160 and currently resell for an average of $310.
Chucks and Air Force 1s Ahoy!
You can't really think that these are the only kicks we're getting right? Converse made sure they left some very nice Space Jam sneakers for us. The classic Chucks are coming in two awesome colorways. The Chuck Taylor All-Star ($70) features the Looney Tunes while the Chuck 70 ($120) rocks a Tunes Squad patch! Both pairs will drop on June 16, 2021, with the rest of the collection.
Next up, we have two pairs of Air Force 1. 2021 seems to be the year of the AF1s apparently, what with the Louis Vuitton AF1 collection reveal. But we're not complaining because this silhouette always has a spot in our hearts. Now the first colorway is inspired by "computer chips" and rocks an all-black upper with the techy design. The second colorway is more cartoonish with a white & blue upper and Tunes characters! Both kicks will retail for $120 on July 16, 2021!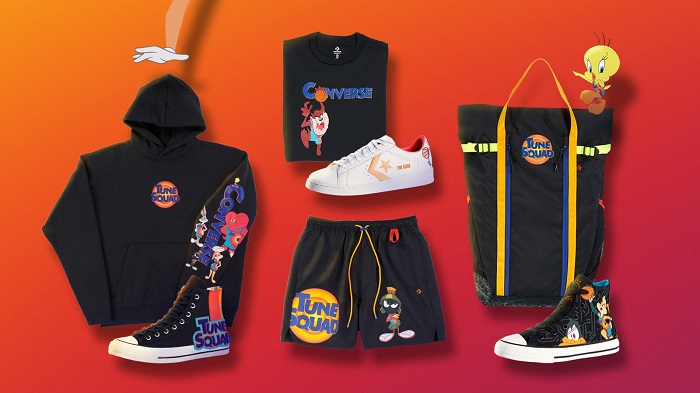 Space Jam Sneakers Need Matching Apparel!
It's not really a basketball-themed movie if we didn't get some gear. We've got the Tune Squad and Goon Squad uniforms, along with a Tune Squad varsity jacket. But that's not all, because Converse is killing it with a Looney Tunes collection of hoodies, shorts, and more! And even if these aren't worth a lot on the aftermarket, they're worth owning especially if you love the franchise!
How to Successfully Cop The Collection?
Easy, you just gotta have an awesome Nike bot to help boost your success chances. And since the kicks are also dropping on Footsites, a bot like NSB can do the job, maybe even better! But a bot won't do it all by itself, you gotta add more ingredients to the mix. From sneaker proxies to the right servers, you need to find the right combination! And if that ain't enough, check out our blog for the latest sneaker and community news! Godspeed 🔥
Tags: Lebron James, Nike Lebron, space jam
Posted in Nike, Sneakers 0 comments