Louis Vuitton Nike AF1 – Virgil in the Limelight… Again!
Just when you start to believe that you saw it all in the industry, a new collab strikes! And despite some people thinking that collabs became overrated, we're not sad about this one. Maybe Virgil Abloh IS going out of his way to give us sneakers, but there's always someone buying fam. If they weren't, you wouldn't see them around, would you? So let's check out the promising Louis Vuitton Nike Air Force 1 collab!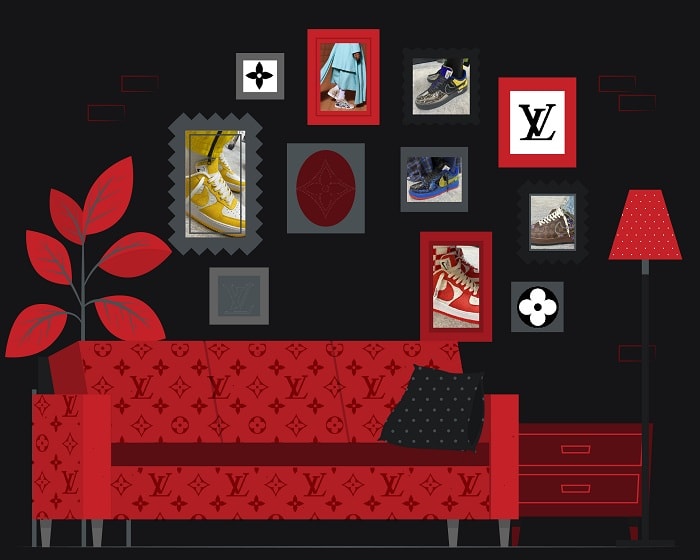 Louis Vuitton Nike – Is Creativity Recyclable?
If you're a sneaker and streetwear veteran, then you probably know what we're getting at. This is not the first time we get a high-end fashion x streetwear crossover. Remember back in 2000 when Louis Vuitton actually sent a cease and desist to Supreme for copying their trademark. And then bam! 17 years later, LV and Supreme started off with a clean slate and an astonishing collaboration. It's interesting what almost two decades can do, isn't it?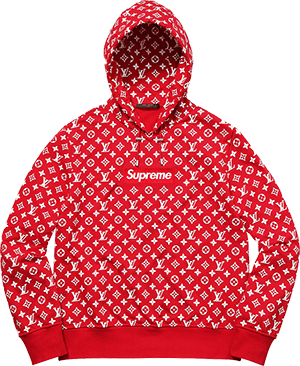 We Never Forgot About Dior's Wings!
Just last year, the sneaker industry and fans of high-end fashion were all on the edge of their seats. From the 2019 announcement to the very interesting raffle system worldwide, the Air Dior collab was the talk of the town. A whole apparel collection dropped, with the very expensive low and high-top Air Jordan 1s! In fact, a pair of the highs resells for $15,000 on average, while the lows go for $9,000. Pretty hefty sum if you ask me, but hype is hype and you gotta play the game! And believe it or not, there are rumors of another similar collab, but it's still words till now.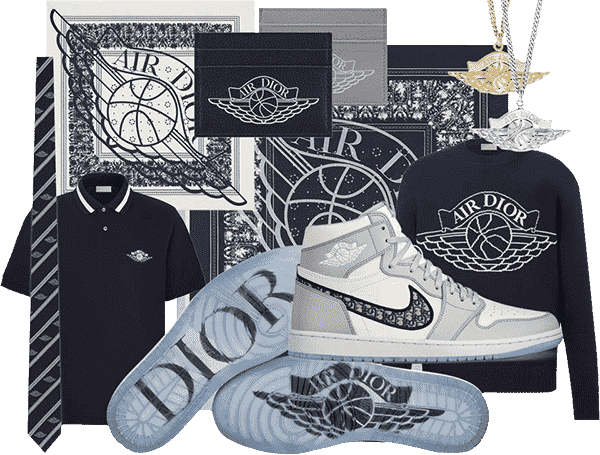 The New Louis Vuitton Nike Air Force 1 – Worth the Hype?
We all know how sometimes a name is the reason behind how much hype sneakers are actually hype. One of the main examples is Travis Scott's collabs. I mean, some of the actual kicks aren't really lookers, but their resale is pretty high! So, could this be happening with Virgil Abloh's designs? We know that "the Ten" collection was astonishing and hyped af. But will his new 50 Dunks live up to expectations? Well, they would, but also dropping a Louis Vuitton Nike AF1 collection could be overkill. And they could be extremely hype, depending on who you ask!
View this post on Instagram
But what does the new Louis Vuitton Nike collab actually include? Naturally, a bucketload of Air Force 1s! And we must admit, they're a pretty colorful bunch. In fact, some of them are so colorful they're on the verge of tacky. But others are pretty interesting with Virgil's usual signature of air quotes. The kicks are coming in a variety of colors like yellow, red, green, blue, and more. Oh and in a variety of materials too. As for release details, we still don't have any, but we probably shouldn't expect the kicks to drop before 2022.
How to Cop That Collab?
It's kinda too early to discuss that, but despite not having release deets, odds are you'll need a sneaker bot. You'll then need some sneaker proxies and some more ingredients. But that's a discussion we'll have later, won't we? But keep that in mind: the Louis Vuitton Nike AF1 collection will probably be worth your while in resale. And here's where you can sell your kicks if you wanna make that resale job worth it. Good luck fam!
Tags: Louis Vuitton, Nike, Nike Air Force 1, Virgil Abloh
Posted in Nike, Sneakers 0 comments