Today's discussion is gonna be really different, but if you're a sneakerhead, then you'll definitely enjoy it! I'm gonna rank my favorite colorways from all the previous Yeezy silhouettes. Now I'm not saying that these are the best Yeezys out there, I just think they are! So if you don't agree with our ranking, don't sweat it fam, we all got our opinions, right? But if you do agree, then you're definitely one of the elite. (Just kidding… but am I?)
Best Yeezys Ranked!
Brace yourself! The Yeezy ranking game is strong here because I'm gonna choose my favorite colorways of every silhouette so far. But just a disclaimer, I didn't include the 450s and slides. The 450s only have two colorways, so it's not gonna be fair game. On the other hand, all Yeezy Slides look the same to me so I love them equally. Anyway, let's get to business!
Yeezy 350 – AKA the Best Yeezys That Exist
Do we even have to say why we love the OG 350s? For starters, they're awesome, and they kickstarted the Kanye x Adidas partnership in 2015. It's really hard to actually choose a favorite because all the colorways are pretty lit. But if it comes to it, my hands-down faves will be the Turtledove and the Oxford Tan!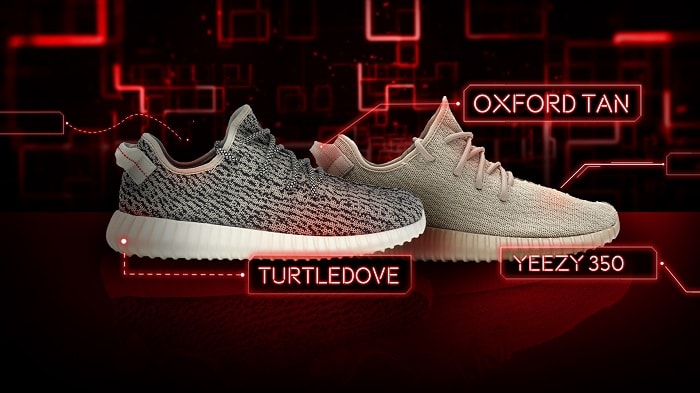 Yeezy 350 V2 – The 350s, but Better
So these came in all shapes and colors (almost). And we really wouldn't dream of ranking them in a million years. But whenever someone asks you what your favorite 350 V2 is, one certain colorway will definitely pop in your head. Well, three in my case. So my favorite colorways are definitely the Beluga 2.0, the Black & White Oreos, and the popping Clays. However, an honorable mention goes to the latest Mono pack because the colorways were really cool.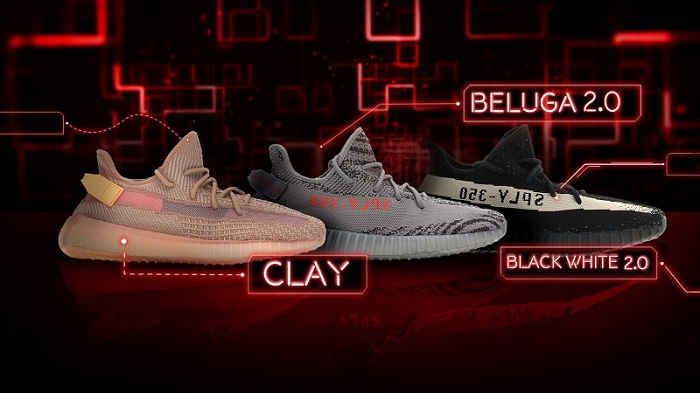 Yeezy 380
Let's get something straight, this silhouette got a lot of hate initially. But real sneakerheads don't really care about the hype and rock whatever feels right. That's why the 380s are underrated in my opinion. But Kanye isn't helping their reputation with some of the latest ugly a$$ colorways. So if I had to choose, I would definitely go for the OG Aliens and Yeezy 380 Onyx. It's okay if you're still in a love-hate relationship with the silhouette fam, you'll get over it.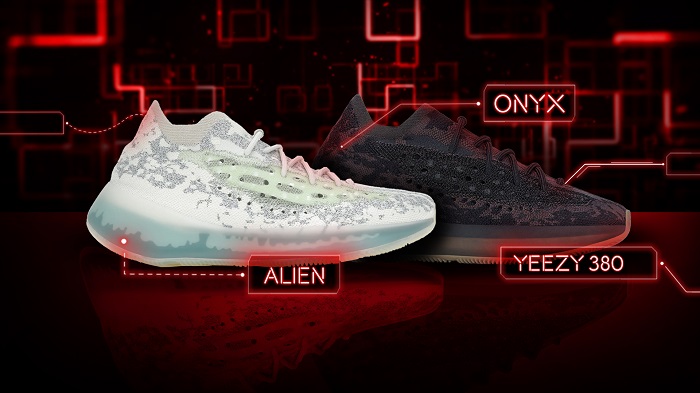 Yeezy 500 – What Do You Mean No Boost?
If that wasn't your initial reaction, are you even a Yeezy fan? Anyway, I'll keep my judgment to myself and the best Yeezys on this list. At first, I was pretty skeptical about their bulkiness and lack of Boost cushioning. But just like everything Kanye does, the silhouette kinda grew on me. And today my favorite colorways are definitely Yeezy 500 Blush and Salt. Styling these Yeezys is a pretty exciting trip, trust me.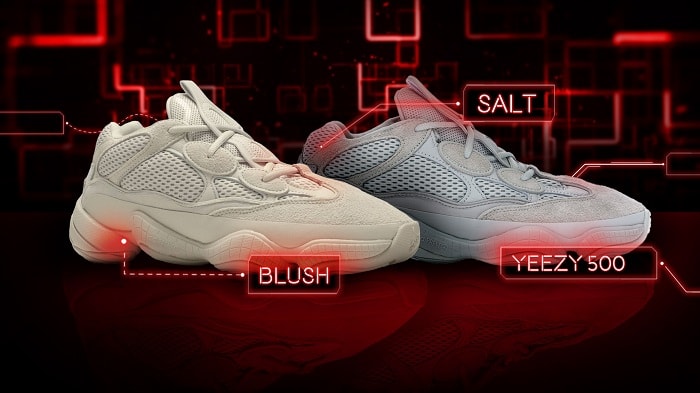 Yeezy 700 – The Best Yeezys Look Like Dad Shoes… Right? RIGHT?
Let's just say that 2017 was the year in which bulky dad shoes officially infiltrated the sneaker industry. Well, that's thanks to Kanye West's fashion influence! But really, the Waverunner made such a bang when it dropped, we still feel the hype to this day. My second favorite would be the Magnets, because the colorway is pretty interesting and not boring.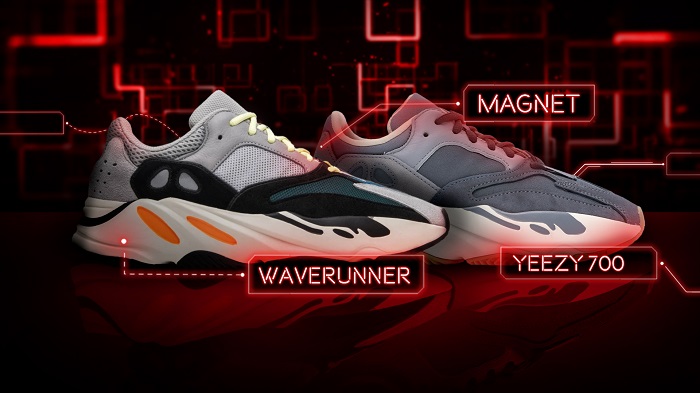 Yeezy 700 V2
Why do people tend to fix what's not even broken? But well, we're not sad about that, we got some pretty awesome colorway! And if you ask me, a simple colorway should go with bulky kicks. You can't be very in-your-face when it comes to dad shoes. So the winners in this category are the Statics and Hospital Blue.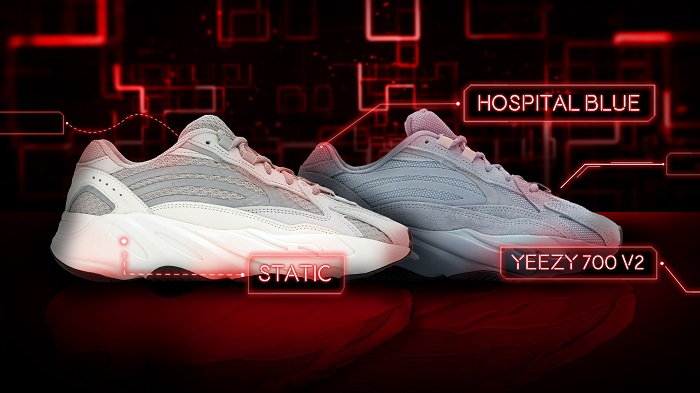 Yeezy 700 V3
Okay, Kanye, we hear you. These kicks are absolutely out of this world, and so are their names. The outside cage definitely gave the kicks an air of alien-like design. And don't get me wrong, I'm all for V3s despite them being Boostless, which seems like a recurring thing lately. And my favorites would be the all-black Alvah and the really blue Arzareth. (I do have a thing for blue kicks if you ask me.)
Yeezy 700 MNVN
You know, MNVN is like that middle child who's trying so hard to impress their parents. But really, if you always wanted a 700 but thought the price was too much, this was a cheaper alternative. Instead of the much fancier upper, we got a reflective nylon upper. And if I had to choose favorites, I'd go for the Triple Black and Bone!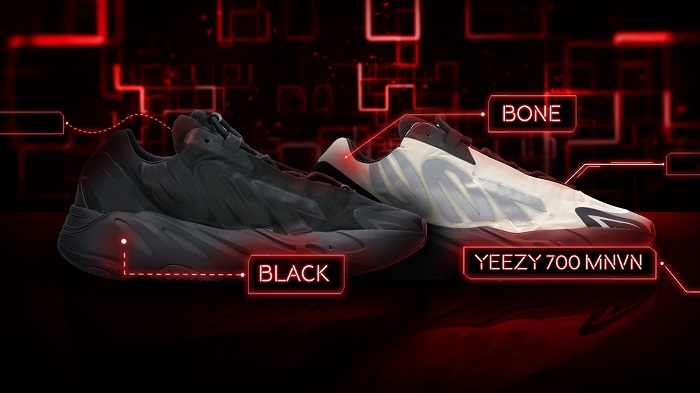 Yeezy 750 – One of the Best Yeezys for the Winter?
A hybrid of UGGs and combat boots never looked any better. The sneakers (if we can call them that) were a sensation when they first dropped. And they're still worth the money if you own a pair and want to flip it. Anyway, my favorite colorway will definitely be the Black 750s and the Chocolate-Gum colorway.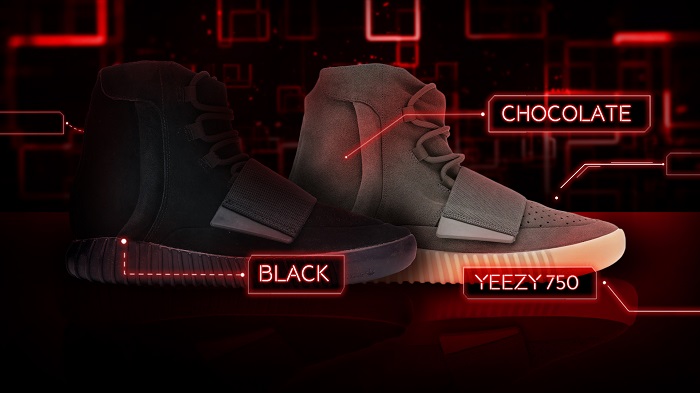 Yeezy Foam Runner
The hypebeast Crocs. I'm kidding, the Foam Runners really grew on me without even trying. The algae-based kicks are easy to slip on, easy to kick off! So whether you're running some errands or hanging out with the crew, these are for you. However, if you're looking for alternatives, we rounded them up here! But anyway, I'm a sucker for neutral slip-ons so imma just go for Ararat and MXT Moon Grey.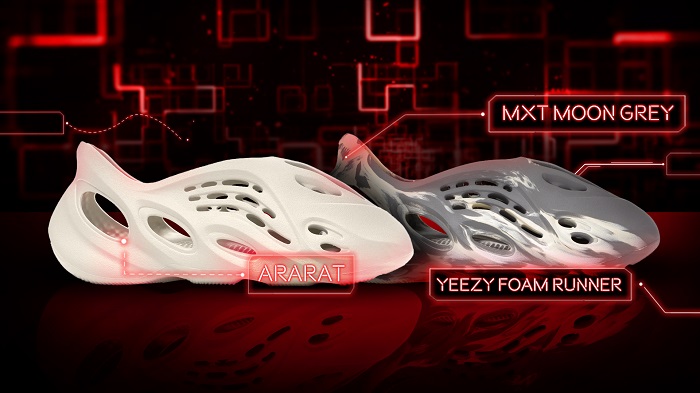 Yeezy QNTM
Last but not least, these were "revolutionary" basketball kicks. Unfortunately, we're not seeing anyone rock them on the court anymore. I mean, that's good for us because they make sick lifestyle sneakers. Although the newer colorways are meh at best, I still think the OG QNTM and the Bariums are worth owning.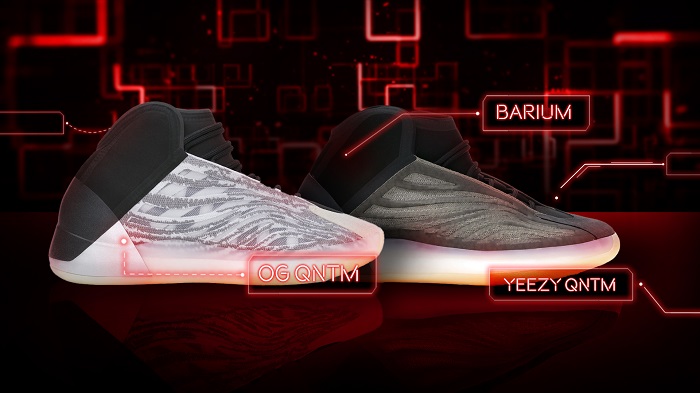 Now That You Know what My Best Yeezys Are…
What are the best yeezys to you? It always comes in handy to keep a list of grails just in case they restock. Worst case scenario, you can buy Yeezys off the resale market. However, prepare yourself to pay some big cash because some kicks are worth their weight in gold! Another option is to hold on to that money. Who knows? We might get some pretty fresh silhouettes and colorways in the future!