Underrated Shoes You Need to Have in Your Sneaker Rotation!
Today, we're going in a different direction. We know hype kicks and we love them, but what if we told you there's more to sneakers than hype? Sometimes, you just need a pair of comfy shoes to wear daily to work, or on a casual day out. That's why we decided to choose some of the most underrated shoes out there for this. So if you're looking for your next favorite kicks, check these babies out.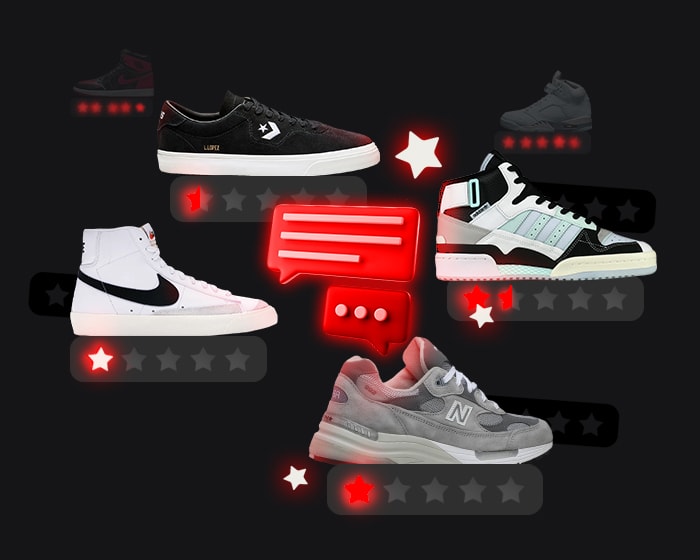 Adidas Forum – Underrated Shoes with Forgotten History
We're not even joking, the Forums are seriously historically loaded. As it should be since His Airness wore them in his pre-Nike era. It's also no secret that MJ wanted to sign with Adidas and loved their kicks. So in 1984, he was wearing the Adidas Forum High in the Olympic trials. However, with Air Jordans on the rise, many people slept on the Forums. However, Adidas is attempting to bring the silhouette back to life with many interesting collabs. One of their latest cool collabs is Bad Bunny's Forum Lows! The Forums retail for $90 to $100 depending on your collar height preference.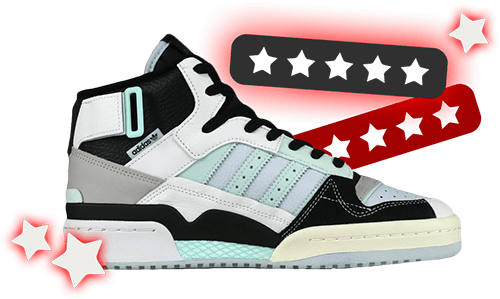 Nike Blazer – An OG as Far as OGs Can Go!
The second pair on our list is none other than the Nike Blazer. It's a pretty famous silhouette with a huge history. However, people often forget about these gems because they're there. In the hunt for super rare kicks, kicks like Nike Blazers become underrated shoes, but they shouldn't! They've got so much history that we should definitely pay attention to. In fact, the Blazers are the third silhouette that the Nike Brand put out in 1973.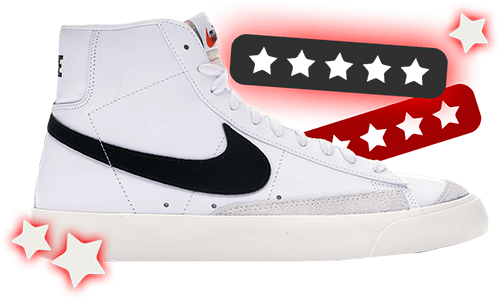 Although they were intended to be basketball shoes, sneaker tech evolved pretty fast, and the Blazers became history. However, they found a new life on the feet of skaters! Nike actually altered the shoe a bit to fit the skateboarding community. And let's not forget awesome collabs like the Sacai Blazers! Today, you can get your own pair of Blazers since they're in stock for $100.
New Balance 992
So New Balance doesn't have underrated shoes. Everyone generally underrates the brand. But we chose a silhouette that you would love, whether you're a runner or just going out. The New Balance 992 launched in 2006 to celebrate the brand's 100th anniversary! This silhouette is actually part of the 99X line. The line is technically the 990s, but better. Luckily, New Balance is bringing this silhouette into the spotlight with very collabs. One of these collabs is Joe Freshgood's No Emotions Are Emotions 992s. Oh and let's not forget the awesome JJJJound collab!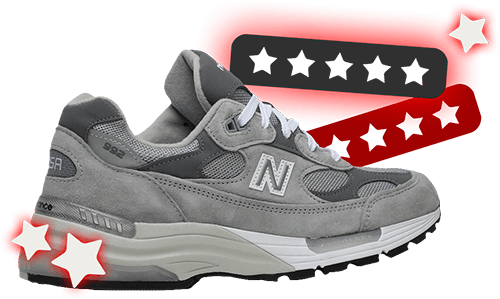 Reebok Club C – The Classics of Underrated Shoes
C is for Champion! Another pair of underrated shoes is the pretty cool Reebok Club C. It first dropped back in 1985 as tennis shoes. It's the Superstar or the Air Force 1 of Reebok if we really wanna compare. It's a very simple silhouette with its design and color choices. Happily, the kicks regained some of their popularity in the past few years. I mean, can you ever have enough classic sneakers?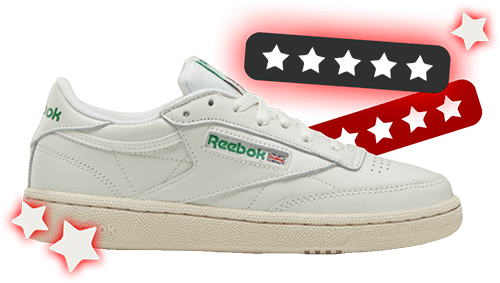 Converse Louie Lopez
So basketball is the place where the sneaker industry was originally born. However, the skateboarding community is also carrying the sneakerhead torch. And Converse is playing the cards right with the Louie Lopez sneakers. Louie Lopez is a professional skateboarder from LA whom Converse sponsors. And what better sponsorship is there than having your own kicks? In all honesty though, the kicks look really good with the super sleek design. So if you're into skateboarding, looking into this design isn't a bad idea!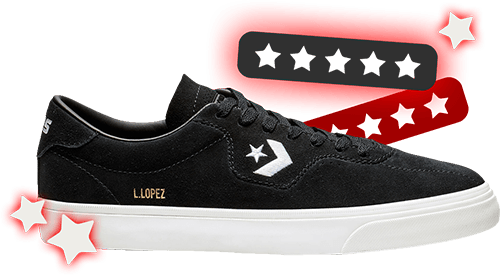 Always Keep an Eye Out for Underrated Shoes!
The list we made today is just the tip of the iceberg. The sneaker industry is huge, and some kicks are getting very expensive. So why not look for some good alternatives? But if you like riding the hype wave, keep checking our blog. We'll keep letting you in on the best upcoming releases! And speaking of hype, did you check out the new CDG Nike collaboration? If not, make sure you take a look here. Godspeed 🔥
Posted in Sneakers 0 comments