Today we're gonna check out how the sneaker industry evolved in terms of money. In 2021, the sneaker market is worth about $79B. And according to statistics, we can expect it to reach a whopping $102B by 2025! But with growth like that, how did the sneaker values change on the retail level? Today we're gonna check out all that and more! But before we do, you should also check out how brands are controlling sneaker availability in 2021. Read on if it's the money talk you're interested in!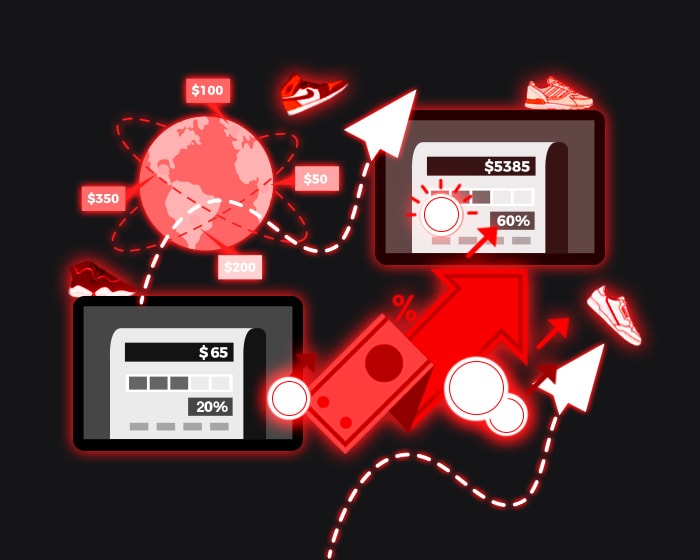 Sneaker Values – Did They Really Increase or Is It Inflation?
Our example here is gonna be the mighty Air Jordan 1. Back in 1984, the sneakers retailed for $65, which sounds pretty cheap now, right? Well, in 2021 you'll be dropping a nice $170 for your pair of Air Jordan 1 High. If you feel like this is a big gap in the sneaker values, remember inflation! Inflation causes the price of everything to rise because the actual money kinda loses some of its value.
It's worth noting that we shouldn't only take into consideration the local inflation. We all know that brands like Nike and Adidas manufacture their kicks abroad. If you're not familiar with that, check out where Yeezys and Nike kicks are made. So if you're manufacturing and importing from abroad, you're gonna take the manufacturer's currency into account. And that will reflect in a higher retail price of kicks for the consumer.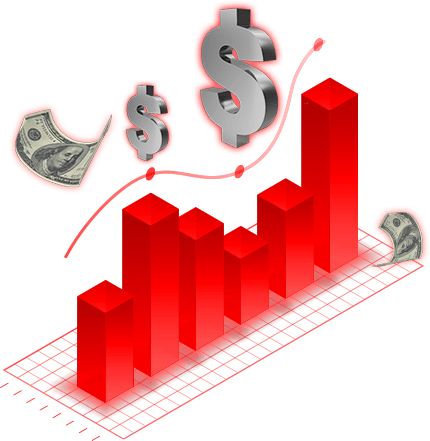 Supply and Demand Is Also a Major Player!
Imagine, you're selling a really really popular product that everyone likes. You used to produce enough for everyone but decided to only drop 500 items. Now the demand is much much higher than the number you're supplying. And now, instead of selling for the usual value, you raised the price. Surprisingly, the items sold out! The same is happening in the sneaker industry: the less you can have it, the more you want it. In fact, the same logic is what started the resale market in the first place!
Another factor to consider is sneaker collaborations. These extremely rare and "niche" items almost always retail for more than the usual value. Fans and sneaker collectors alike are ready to pay that much money for a rare item. After all, it's not every day that you get a release like that! One of the latest examples is the Fragment Travis Scott Jordan 1 Low. The kicks retailed for $150, while the actual Jordan 1 Low is usually worth $130! Although $20 is not much by any means, the total profit certainly is.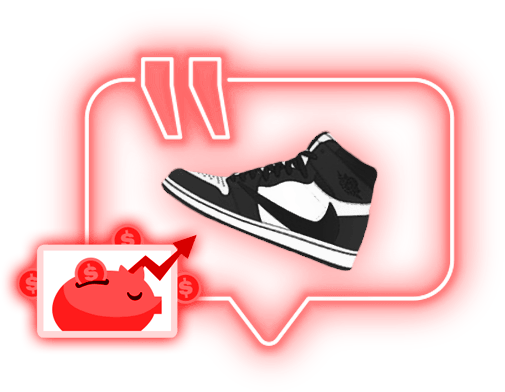 Covid and Staying Home Were Catalysts?
Believe it or not, we kinda adapted to life post-Covid. And one of the major shifts happened in the fashion industry. People ditched high heels and fancy clothes and went for loungewear and sneakers. And slides, which made their way to the top of bestselling and highly profitable lists! So that proves the point that demand is outdoing supply. According to Footwear Distributors and Retailers of America (FDRA), footwear prices are rising at the fastest rate in 20 years! Naturally, sneaker values are included, and pretty obviously too. That kinda proves the supply and demand theory, in addition to inflation.
Will Sneaker Values Keep Going Up?
As long as there's a market for it, sneaker values will most likely keep going up. But now, you know what happens in the grand scheme of things. So when you go sneaker shopping, make sure you know what's gonna be profitable, and what's worth paying for! You could always get into the reselling business and start making side cash. That way, the sneaker values on retail won't feel like a burden! But to do that, you'll need a sneaker bot like NSB. Make sure you get yourself introduced to it right here. Godspeed 🔥